We watch geese in formation high above Basswood Lake headed south. The smell of fall fills the portage trails. It is clear the Earth is completing its annual circle and our Year in the Wilderness is almost over. Levi, our expedition manager at Sustainable Ely, is arranging to have clean clothes ready for us to change into when we leave the Wilderness and paddle up to River Point Resort & Outfitting Company for the party celebrating the end of A Year in the Wilderness. We hope you can join us--it is sure to be a lot of fun with live music, food, beer and a flotilla of boats escorting us down Birch Lake.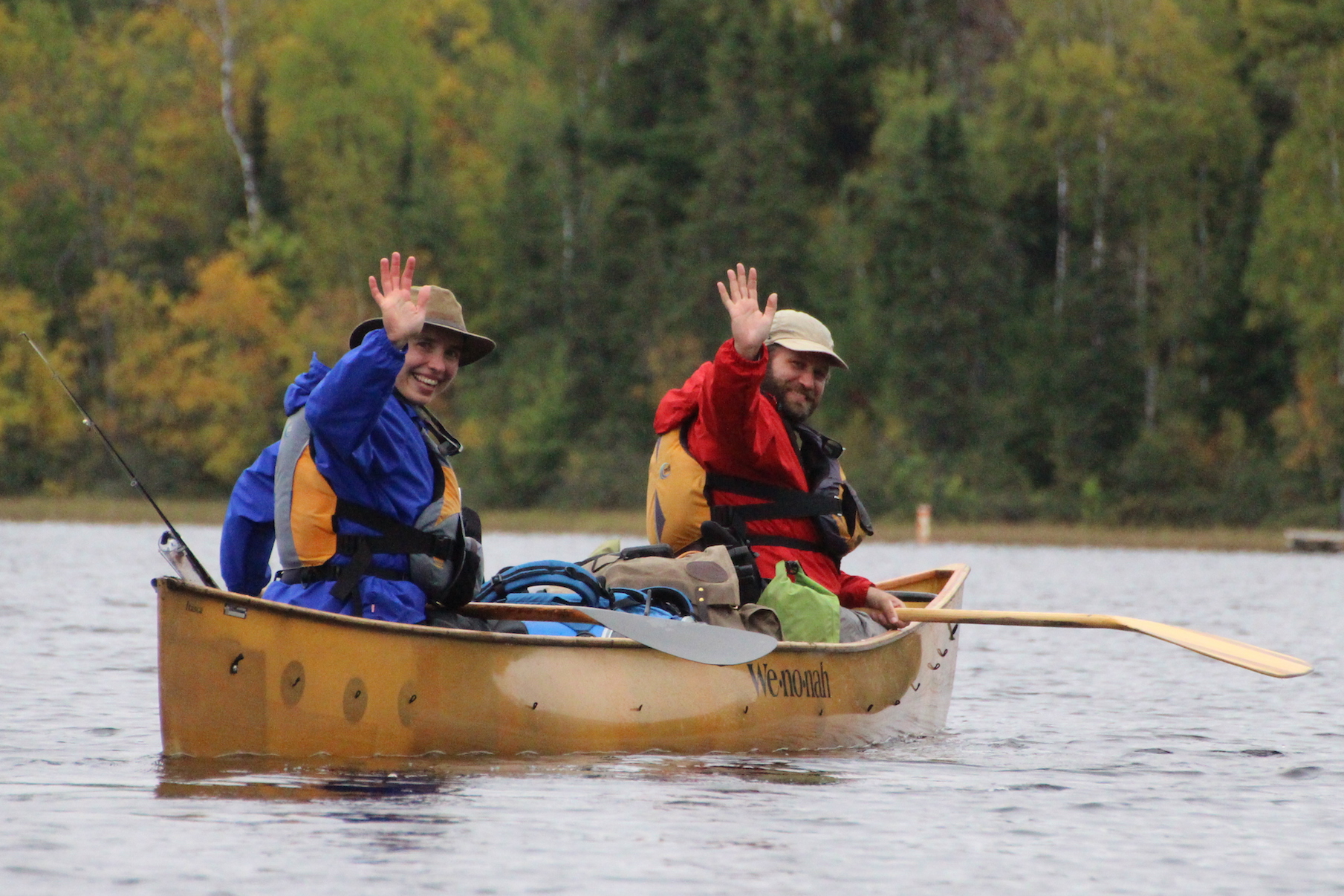 Waving goodbye as we departed on A Year in the Wilderness last September. Photo by Ellie Siler

We are filled with emotions--sad to leave the Wilderness, happy to see friends and family, excited to find new ways to share and protect this very special place. Honestly, I think we are more nervous about exiting the Wilderness than we were about entering it nearly a year ago. The questions we find ourselves pondering as we paddle and portage are: what have we learned during the last year and how can we continue to share what we have learned? Here are some of the lessons that resonate with us the most.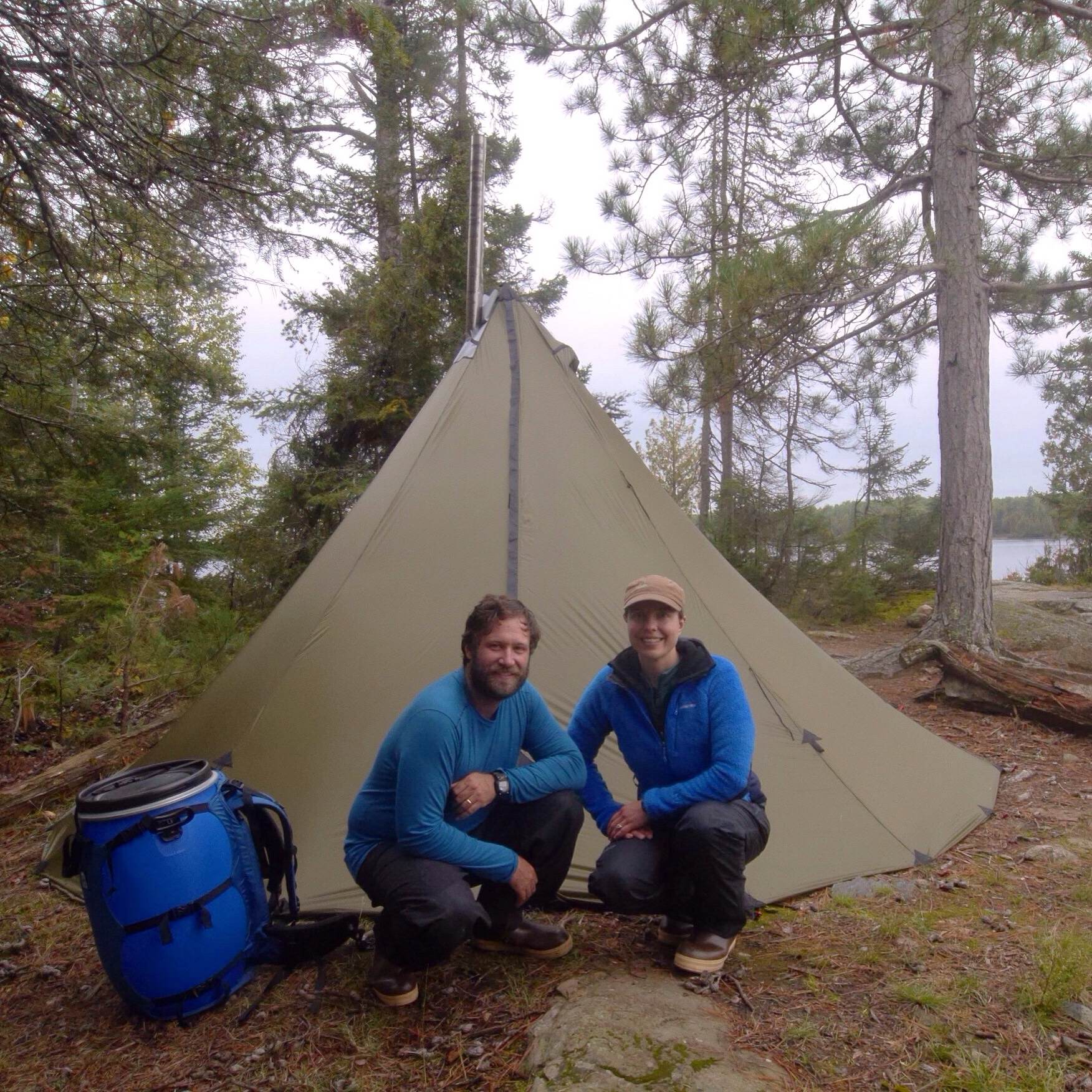 First campsite of our Year in the Wilderness
Don't be afraid ask for help
While Amy and I were out here alone most of the time, A Year in the Wilderness has taught us that asking for help and collaborating with others is critical to the success of almost anything. Physically we could have hauled all of our food and everything we needed into the Wilderness, been totally self-contained and forgotten about by all but our family and closest friends. Only our goal wasn't to spend 365 days in the Boundary Waters, it was to bear witness to the Wilderness and help ensure its protection. To that end, our greatest fear was being forgotten about once we entered the Wilderness. It was the help that we received in so many forms from thousands of people that allowed us to fulfill our main objective of lifting up the Boundary Waters and bringing national attention to the threats posed by Twin Metals and other sulfide-ore copper mines being proposed along the edge of the Wilderness.

Amy portages our canoe in October 2016

We quickly learned that if we needed supplies brought in to us, audio files for our weekly podcast brought out, or help in any number of ways, all we had to do was ask. Levi would find volunteers to make it happen. We need to go back look through all our notes, but we estimate approximately 300 people trekked into the Wilderness to nourish us with food, supplies, and fellowship. This simply blows us away and demonstrates what a special place this is far better an any of our words or actions could ever do. Letters, comments, songs, brownies, pictures, books, petition signatures--we have been showered with support from across the country and around the world and for that we are truly humbled and grateful. Your actions have shown us that we will protect this national treasure because together we are strong.
Do things you are passionate about
There are few things that make us feel as alive and no place we would rather be than in the wild. There have been challenging moments and some suffering over the last year, but our time in the Wilderness has helped us see clearly that passion and purpose are what drive us, making the hard times fade in our memories. Following our hearts and living with a strong sense of purpose can be scary, it can make the highs higher and the risks greater, but we only have one life and one chance to save the Boundary Waters. A Year in the Wilderness has taught us we have to let our hearts lead us, especially into the unknown.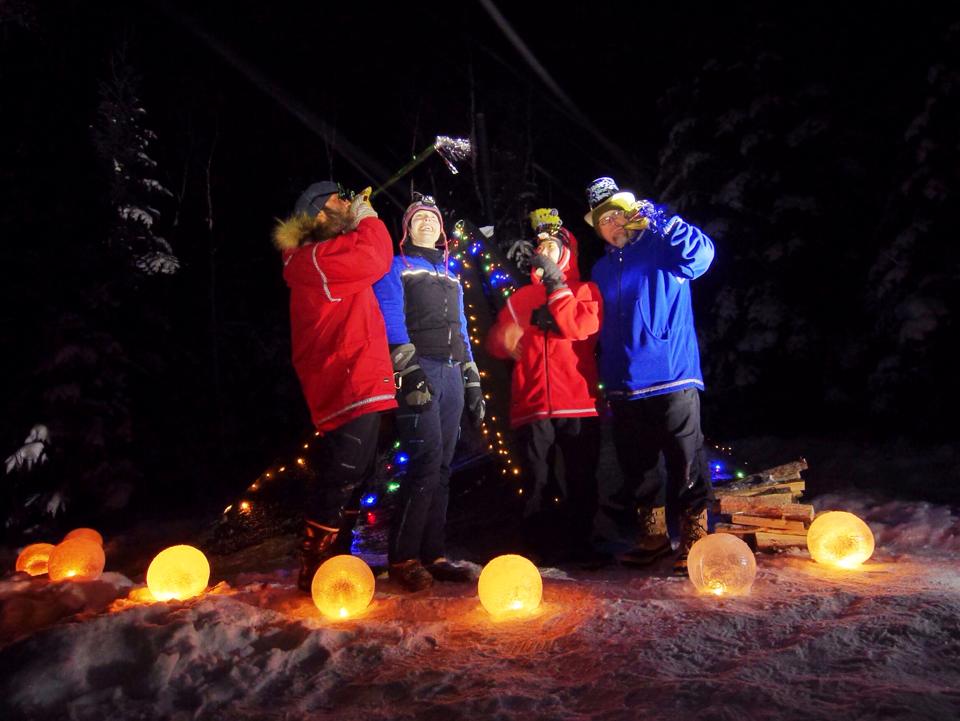 Celebrating New Years 2016 with our friends Jason and Sarah
Sometimes less is more
This is not a new lesson for us; it is something tens of thousands of miles of Wilderness travel have taught us. One of the greatest gifts that Wilderness provides is simplicity. Life is simple out here. We gather water from the lake, make a meal, pack up camp, and travel on without leaving a trace, carrying everything we need with us.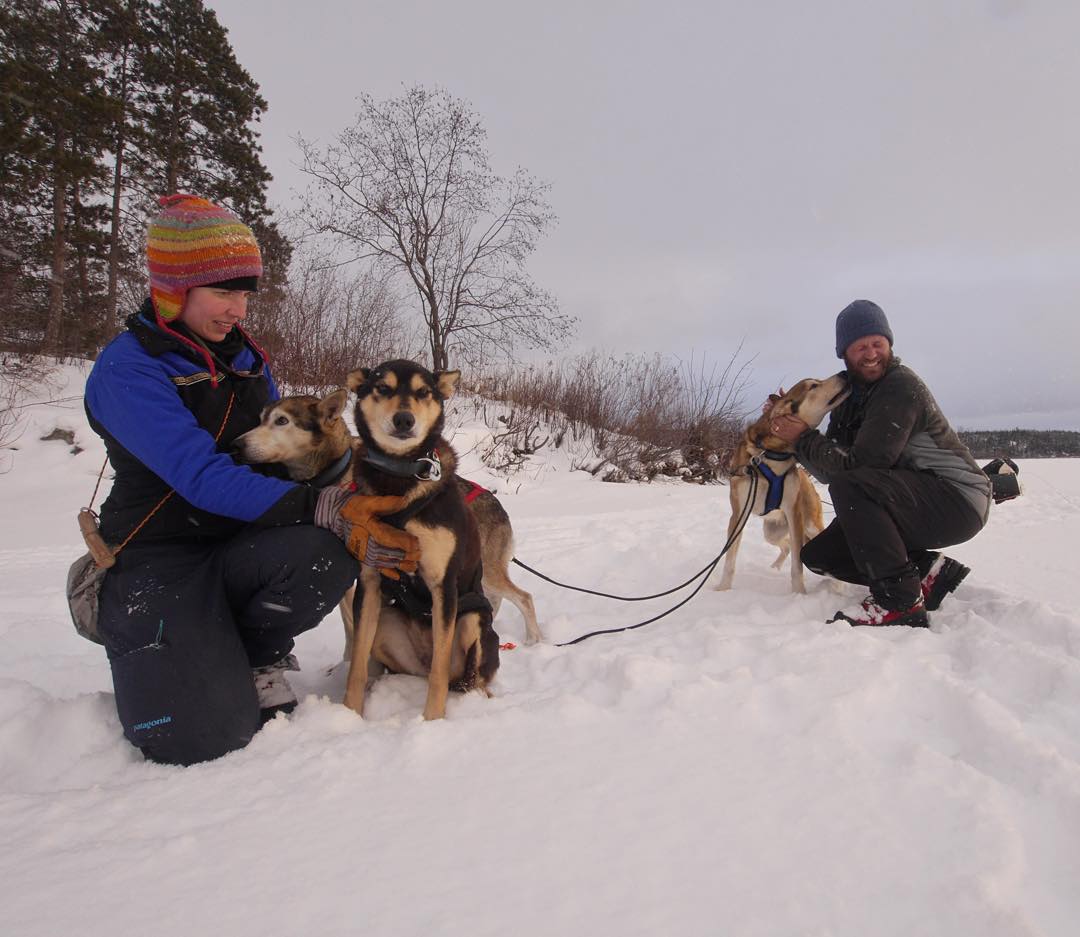 Our faithful companions Tina, Tank and Acorn
We hope that when we leave the Wilderness we can remember this lesson. We want to surround ourselves with more people we care about and more experiences, remove some of the noise and clutter that can easily create barriers and distractions. It won't be easy, but "easy" and "worth doing it" often don't go together.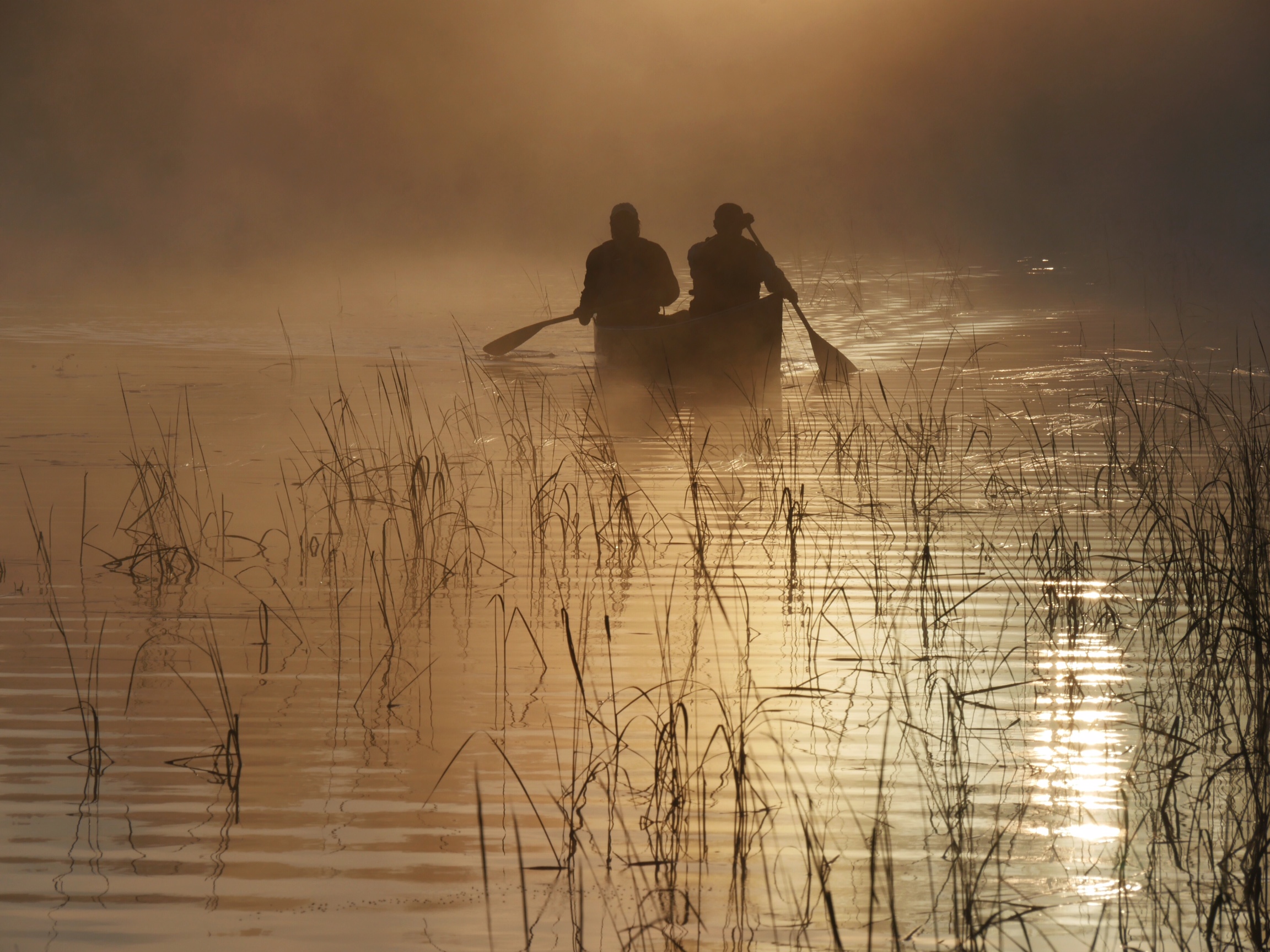 Paddling in summer 2016
This Wilderness is so precious to all of us
More than anything, A Year in the Wilderness has heightened our senses, caused us to slow down, live in the moment, and see how precious the Wilderness oases that remain on earth are to humanity and all life. It has become painfully clear that in an age when humans are more disconnected from nature than ever, the future of our species and the ecosystems that support us will be lost if Wilderness is lost.

Wilderness is the earth's DNA unaltered, a window into the complex framework of air, water, climate, soil, and nutrients that sustain all life; it is nature at its finest. Wilderness nourishes our souls and is the North Star guiding us towards a sustainable future. We must not lose sight of its value and we must speak loudly for these quiet places.

With Gratitude,
Dave and Amy Freeman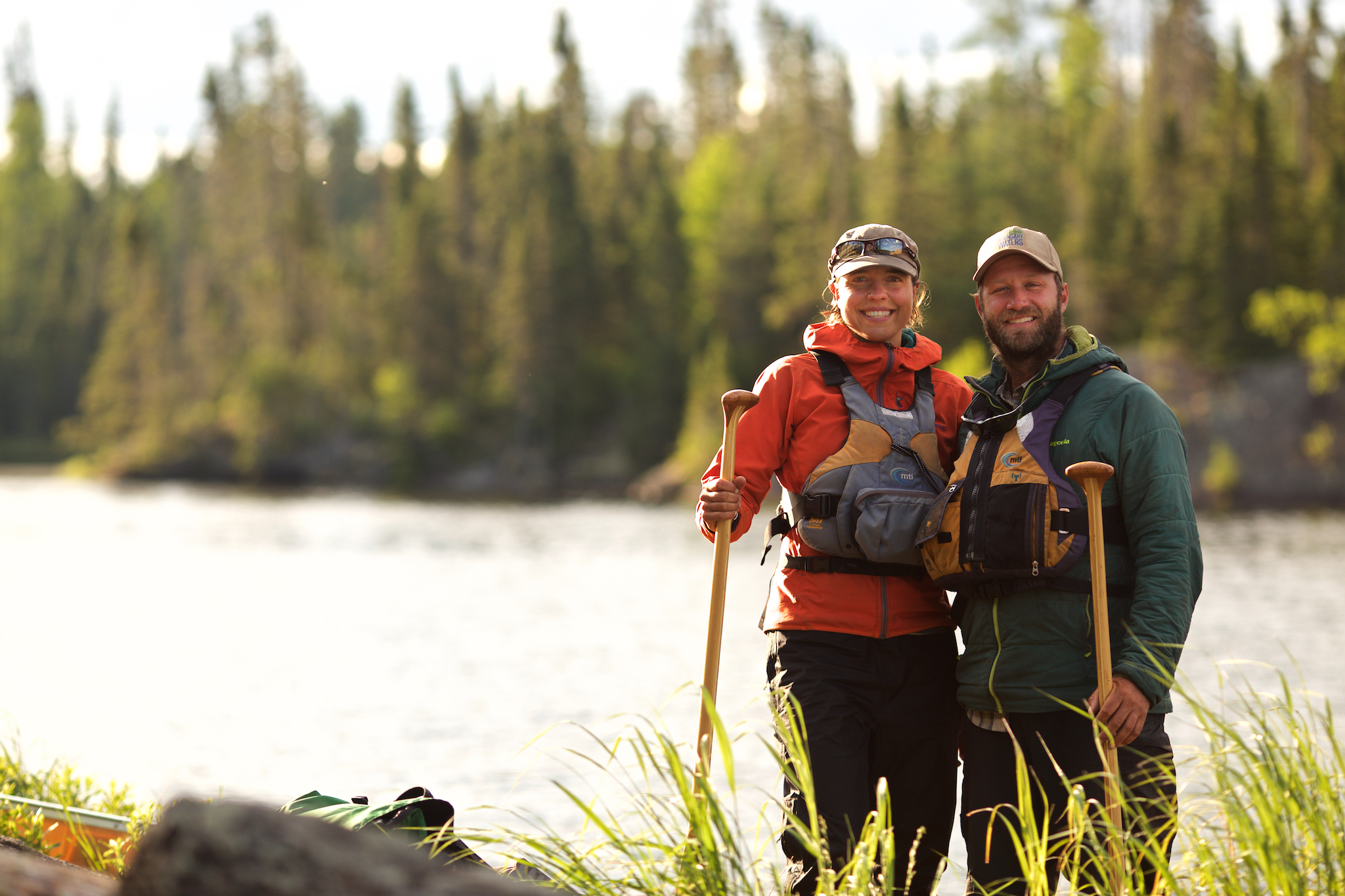 Photo by Nate Ptacek
Save
Save
Save
Save
Save
Save
Save
Save
Save
Save