Visit our headquarters in Ely to learn about what the Ely-area has to offer both tourists and residents!
If you are looking for some BWCA tips or tricks, come chat with our staff about the Wilderness, and also come learn about how you can be a part of our movement to permanently protect the Boundary Waters. Also, don't forget to check out our exclusive stickers and merch!
Fall Hours:
We are only available by appointment only, you can call the day of to let us know you intend on visiting! Call our office at (218) 365-7808 or you can email our Northern Headquarters Coordinator at thompson@savetheboundarywaters.org.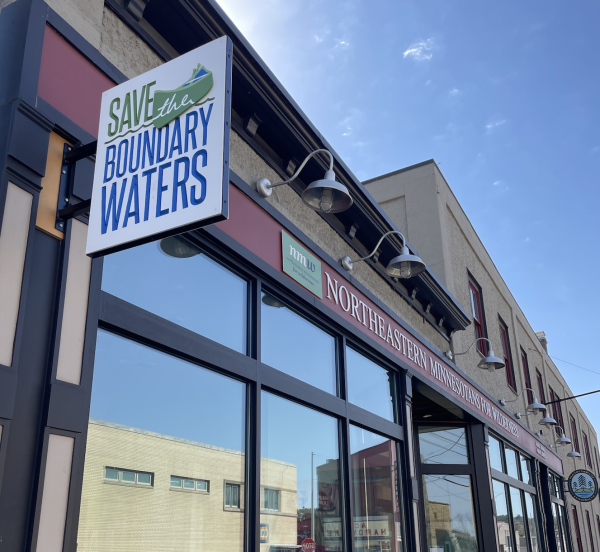 Upcoming Headquarters & Ely Events
More about Ely, Minnesota
Want to learn more about the history of the James building where our headquarters is located? Click here!
Northeastern Minnesotans for Wilderness Headquarters Programs
Multiple projects run by Northeastern Minnesotans for Wilderness operate out of the James building. Primarily the Campaign to Save the Boundary Waters and Boundary Waters Connect share this space as two sister projects of NMW. Click on the logos below to find more information about each organization!