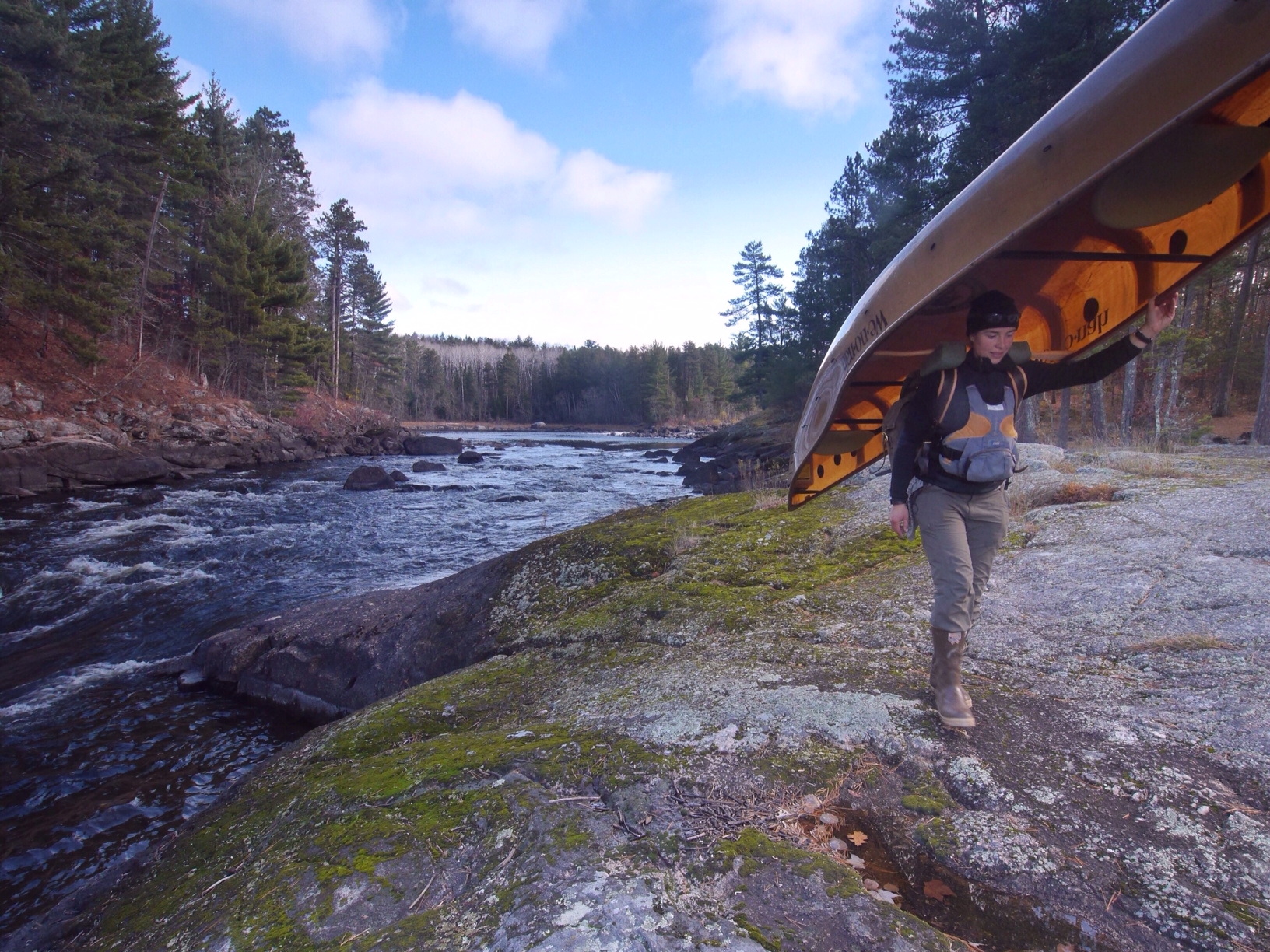 The last few days have been all about food, fun, friends and fish. We met a few friends up on Basswood Lake and spent three days netting whitefish, eating lots of food, visiting, laughing and sharing stories. Our time in the Boundary Waters has really made us appreciate our friends and family because we can't always contact them on a whim, or get together for a meal at the last minute. It takes a lot of effort on their part to come out to visit us and bring us supplies. We really appreciate their efforts.
Each fall the DNR opens a whitefish netting season for several weeks on Basswood Lake and a few other lakes in the Boundary Waters. The season opened last Monday. Amy and I had never been whitefish netting before, so we were excited to try something new. The reward was scrumptious whitefish dinners as well as some extra fish for our friends to take home.
Basswood Lake is a world-class fishery. People trek to Basswood by canoe and motorboat during the spring, summer and fall, and by dogsled, ski and snowshoe during the winter to fish. We have a friend who has been guiding fishing trips on Basswood for nearly 20 years and many of his clients come every year to fish with him for a week on Basswood. Sport fisherman usually set their sights on scrumptious walleye, monster northern pike, and the hard-fighting smallmouth bass. However, Basswood also contains a healthy population of whitefish. Whitefish are rarely caught on a hook and line. In the fall they can be caught in nets when they move into the shallows to spawn. Their firm white meat is delicious fried, but many people also like to smoke them.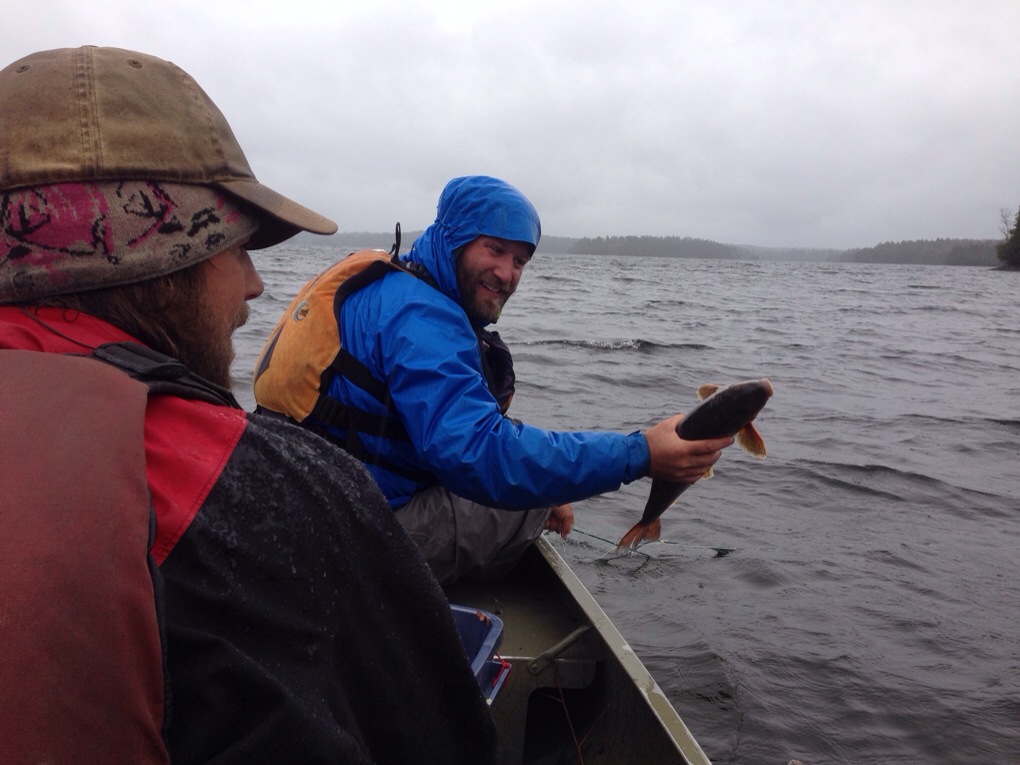 Last week Amy and I paddled and portaged up the Basswood River on our way to Basswood Lake to meet our friends. We camped on a beautiful campsite between two small rapids about a mile from Basswood Lake. Sitting on a smooth rock watching the river flow by, I couldn't help but think about how the water flowing past the proposed Twin Metals mine site eventually flows right past our campsite on the Basswood River.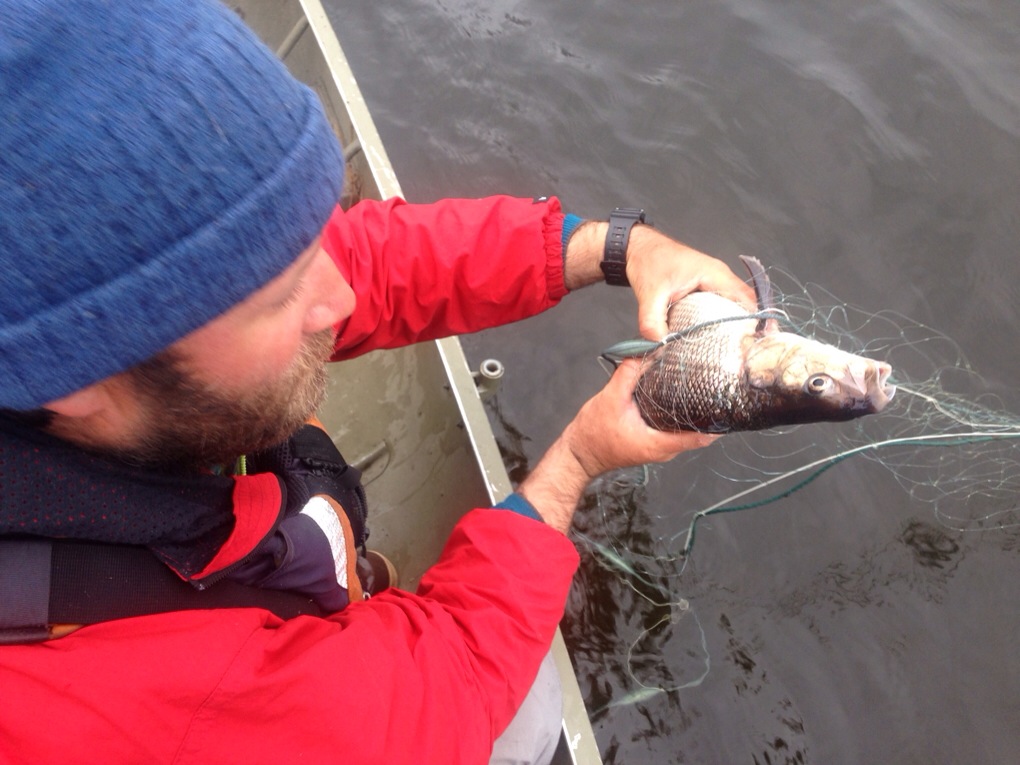 The Basswood River is part of an ancient highway that Indigenous people used long before us. I can picture birchbark canoes overturned where our canoe rested and a group of travelers warming themselves around a fire and cooking a meal in the small clearing where Amy was preparing our dinner. We are on this earth for such a short time, but our decisions about altering or preserving places like the Boundary Waters will ripple through time.
Basswood Lake is directly downstream from the proposed Twin Metals mine site. Pollution from the mine would flow downstream into Basswood Lake and then along the U.S./Canadian border through the heart of the Boundary Waters and into Voyageurs National Park.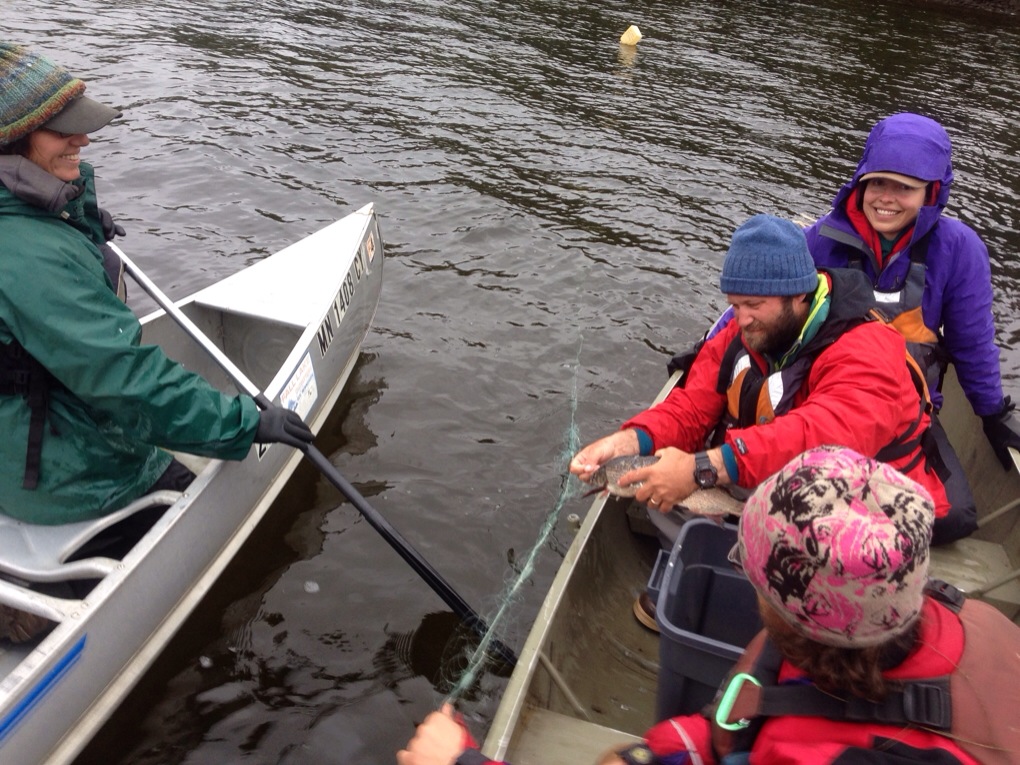 It is critical that we protect this pristine Wilderness by stopping sulfide-ore copper mines from being developed within the Boundary Waters watershed.
Edward Abbey said," The idea of wilderness does not need defense, it only needs defenders." Please join us and the Campaign to Save the Boundary Waters in defending this special place for future generations, so that they may sit along the Basswood River and experience the clean water and untrammeled Wilderness that Sigurd Olson and other past defenders protected for us to enjoy. 
---
Dave and Amy Freeman, 2014 National Geographic Adventurers of the Year, are dedicated to protecting the Boundary Waters from sulfide-ore copper mining proposed on its wilderness edge. In 2014, they paddled and sailed 101 days and 2,000 miles from Ely, MN, to Washington, DC, on the Paddle to DC. They are now spending a year in the Boundary Waters on A Year in the Wilderness. Follow their journey on social media (#WildernessYear) and by tracking the trip on their map. More A Year in the Wilderness blog posts.