Volunteer Spotlight is a new blog series where we feature our outstanding Sustainable Ely volunteers. Learn why these dedicated volunteers share their time with the Campaign to Save the Boundary Waters, how the Wilderness has impacted their lives and why they choose to call Ely, Minnesota, their home.
---
I had the pleasure of talking with long-time Sustainable Ely volunteers Elton and Emily Brown recently. They shared their past with me and how the Boundary Waters Canoe Area Wilderness became part of their lives. Elton and Emily grew up on the East coast, and after school they moved to Minneapolis where they raised their kids together. For many years, the Brown family vacation destination was the Boundary Waters. When Elton was a pastor, he led two canoe trips in the BWCA every year: one with adults, the other for youth. He said the reason he brought people on these trips was because "people's lives were improved, it gave them time apart to gain perspective." During this time, Emily organized women's canoe trips, which recognized that "women of all ages are tough and creative and full of good humor when the trail is rough or the rain and the bugs persist." For some of the women, she said, a trip to the BWCA brought awareness to strengths that might not have been recognized otherwise.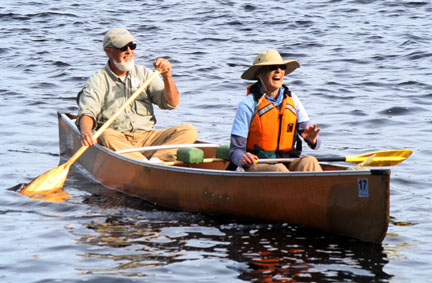 As their lives went on, the thought of retirement in Ely evolved from fantasy to reality. They bought their home on the edge of the woods 25 years ago and retired 8 years ago. The day they moved to Ely, they wandered around downtown to see what their new home had to offer. The farmers market was happening, there was live music at the Chocolate Moose and the band was rehearsing in the high school. Elton claimed they didn't anticipate how wonderful community life would be. With the opportunity to meet new friends and attend many concerts and festivals, Elton and Emily were excited to join the Ely community.
Elton and Emily are strong believers that Ely is thriving, and that there is an amazing future ahead as the population and businesses continue to grow. Although summertime brings the most change, they see growth throughout all four seasons. They believe that Ely's new growth could be undermined if sulfide-ore copper mining is allowed in the Boundary Waters watershed. Aside from volunteering for Sustainable Ely, Elton avidly welcomes new people to Ely. He organizes occasional "Meet New Elyites" programs at Tuesday Group--where many come together for a weekly lunch and presentation at the Grand Ely Lodge. He loves helping people make connections. As a long time nordic skier and ski coach, Elton "loves the long winters." In addition, he plays tuba in the Ely City Band and leads the Largemouth Brass Ensemble.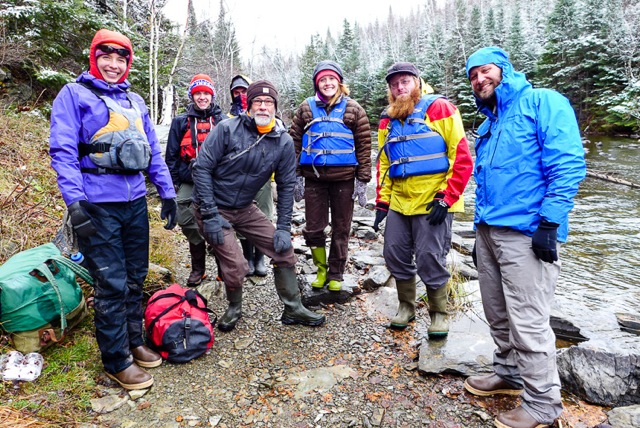 Elton on a resupply to Dave and Amy Freeman during A Year in the Wilderness
Emily also enjoys meeting new people and inviting them to the many events that Ely has to offer. She reads to kindergarten students, is a member of the board for Friends of the Ely Public Library and serves as a deacon at the local Presbyterian Church. Emily also adds that she is a part of "a fabulous women's book club." They donate to many local causes, but the one that they support the strongest is the Campaign to Save the Boundary Waters. They have participated in many volunteer events such as working tables at festivals and attending events hosted at Sustainable Ely. Elton was also one of Dave and Amy Freeman's most frequent visitors during A Year in the Wilderness.

We couldn't be more thankful for the hardwork and dedication that Elton and Emily Brown have given to Sustainable Ely and the entire Ely community.
Save
Save
Save
Save