Six months ago, Dave and Amy Freeman departed from River Point Resort & Outfitting Company into the Boundary Waters Wilderness. They have six months to go on their journey to spend a year educating people about the danger posed to the Wilderness from proposed sulfide-ore mining and bearing witness to the changing seasons in the Boundary Waters so that people from Minnesota and beyond can understand the place at risk. Below are a few highlights of A Year in the Wilderness as we look back from the halfway mark.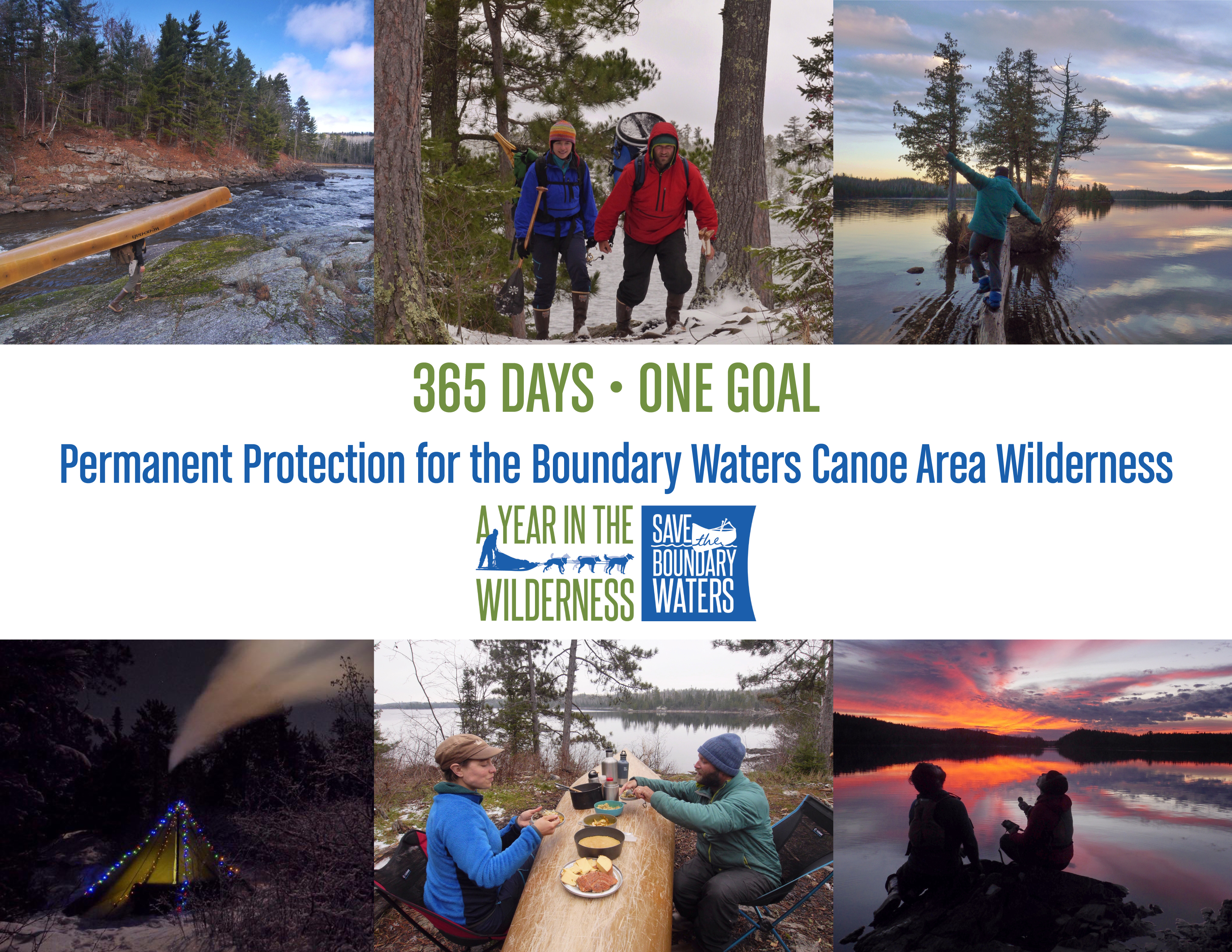 The Journey Begins: September 23, 2015

WDIO covers the Launch
Dave and Amy start regular contributions to Canoe & Kayak Magazine blog, National Geographic Adventurer blog and WTIP radio.
MPR All Things Considered shares an interview and photo recap of A Year in the Wilderness.
The Star Tribune checks in with Dave and Amy at Christmas
The Duluth News Tribune takes a few trips into the Wilderness.
Dave and Amy on Minnesota Bound

Dave and Amy's Halfway Celebration Greeting Video
Visit the A Year in the Wilderness page, read their biweekly blog posts or follow the Freemans on social media (Instagram) for regular updates.