We can't take our swimmable and fishable waters for granted, even in the Land of 10,000 Lakes. The more time that has passed since the passage of the landmark Clean Water Act in 1972, fewer people remember that our public waters used to be at the complete mercy of polluters. As memories of burning rivers and bloated fish fade from public consciousness, it becomes even more important to understand the value of Minnesota's remaining clean water.
What is now known as the Clean Water Act was actually a set of amendments made to the 1948 Federal Water Pollution Control Act, spurred by increasingly visible environmental disasters. Cleveland's Cuyahoga River catching fire (1969 marked the thirteenth time, by one account) was perhaps the most spectacular of these, but Minnesota had its own problems with water impairment. Discharges of harmful materials, like a devastating soybean oil spill on the Blue Earth River near Mankato in 1963, were neither required to be reported nor cleaned up. Pipes emptied directly into our public waters, like the culvert releasing an "acrid smelling liquid" into the Mississippi River in Minneapolis in 1973, as depicted in this photo from the National Archives.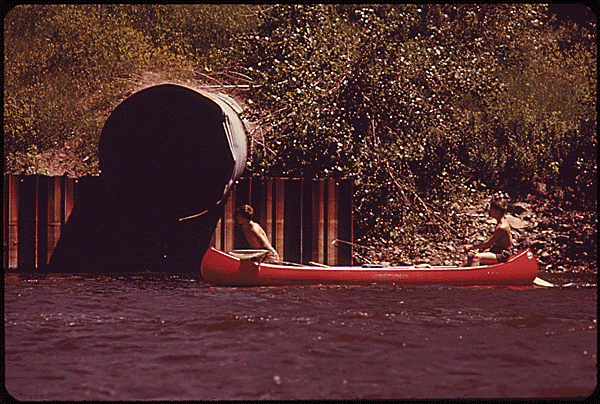 The Clean Water Act made it illegal for individuals and companies to directly discharge pollution into navigable waters without a permit, which in turn gave the EPA the authority to regulate pollutants being released into our public waters. The Clean Water Act allowed the EPA and partnering states to set water quality targets for waters, as well, and to use the National Pollutant Discharge Elimination System (NPDES) permits to limit, but not eliminate, the discharge of pollutants by discrete sources. By controlling the flagrant dumping of toxic, flammable, and destructive materials into rivers and lakes, the Clean Water Act has achieved remarkable success in improving the overall quality of many of our waters to be fishable and swimmable, a major goal of the Act.
Despite these historic achievements, our clean water is leaking through our hands. In April 2015, the Star Tribune reported that "half the lakes and rivers in southern Minnesota are too polluted much of the time for safe swimming and fishing," results from a survey by the Minnesota Pollution Control Agency (MPCA). The MPCA's work to update and reauthorize taconite mining NPDES permits under the Clean Water Act have stalled, and the commissioner admitted that the work is paused, despite an active investigation by the EPA as to whether the MPCA is sufficiently upholding the Clean Water Act. The Izaak Walton League of America reported results from a nation-wide survey that Minnesota's waters are plagued with mercury, nutrients and sediment, bacteria, PCBs (a possible carcinogen), and salts that are detrimental to the aquatic environment. The Minnesota Department of Health has raised alarms about elevated nitrate levels (found in fertilizers, animal waste, and human waste) found in rural groundwater systems, since it can infiltrate drinking water wells and cause "blue baby syndrome," a serious condition for infants under the age of six months. If we continue taking our remaining swimmable, fishable, and drinkable water for granted, we might not have much left.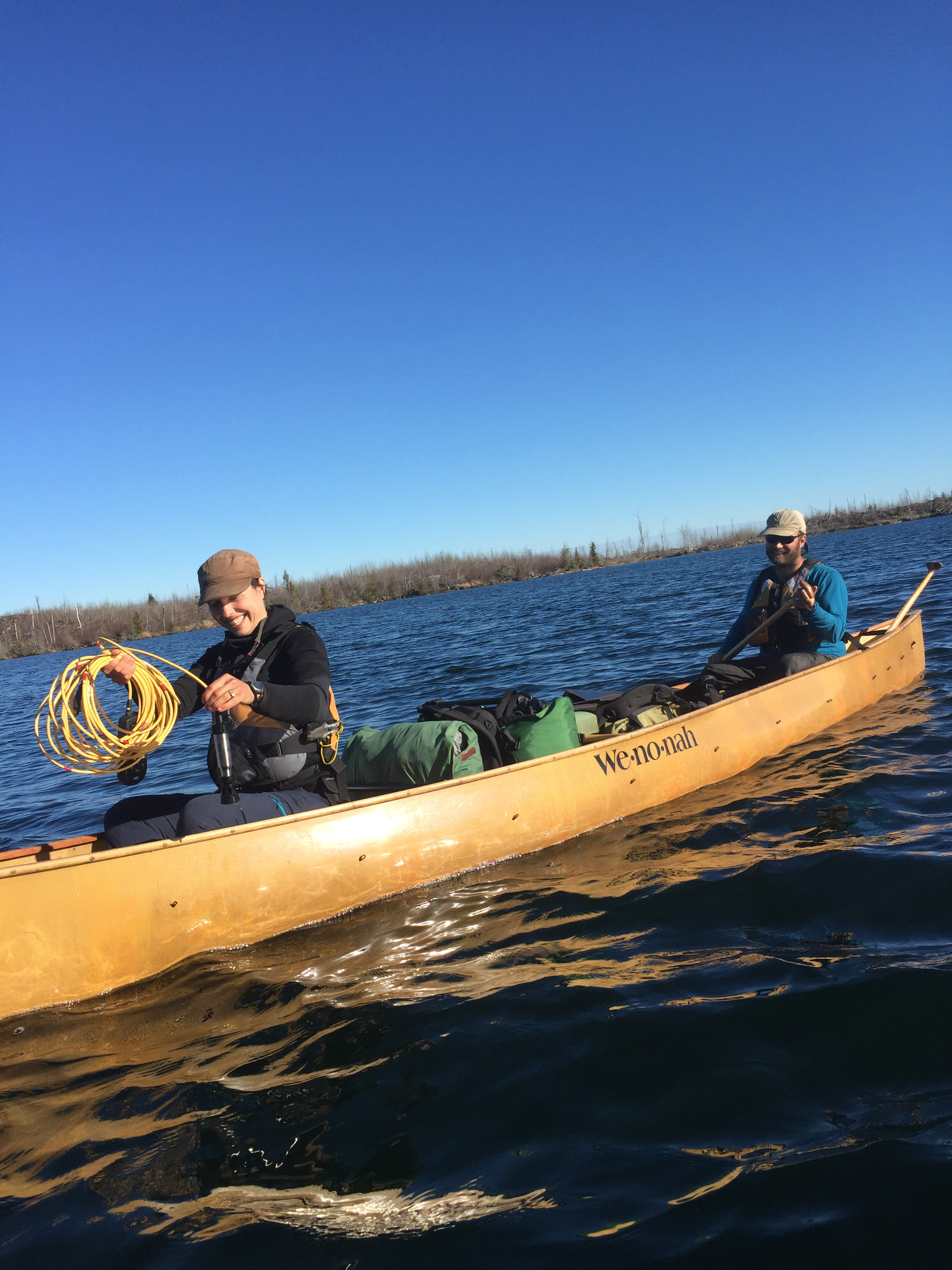 One important step to protecting our clean water is to understand where the high quality waters remain and where waters have been degraded, and how. The Izaak Walton League's report calls for increased frequency of testing water quality as an important step. Because state budgets can be tight, citizen involvement such as with the MPCA's Citizen Lake Monitoring Program can help expand the reach of the water quality monitoring program. Explorers Amy and Dave Freeman are participating in this program and collecting additional water quality data as part of their Year in the Wilderness expedition in the Boundary Waters Canoe Area Wilderness.
The next step must be to protect sensitive watersheds that contain increasingly rare pristine water. The waters of the Boundary Waters Canoe Area Wilderness are so clean that they are swimmable, fishable, and even (at your own risk) drinkable. In fact, the State of Minnesota rates the waters of the Boundary Waters as "outstanding resource value water" for their "high water quality, wilderness characteristics, unique scientific or ecological significance, exceptional recreational value, or other special qualities which warrant stringent protection from pollution." As part of the administrative rules that govern the State of Minnesota, these waters may not be degraded by either new or expanded sources of pollution. Such concern for the Boundary Waters Wilderness is highly warranted, especially since half of the state's waters have been found to be unsuitable for swimming and fishing.
We have the responsibility to ensure that the Boundary Waters Wilderness retains its clean water for this and future generations. We must prevent new sources of toxic pollutants, like from sulfide-ore mining, to be placed in its watershed.
---
Rachel Garwin is the Campaign's policy director. She holds an M.S. in Natural Resources from the University of Vermont. Every month, Science Desk will include our latest scientific support and share a deeper understanding of the potential environmental impact from sulfide-ore copper mining near the Boundary Waters.