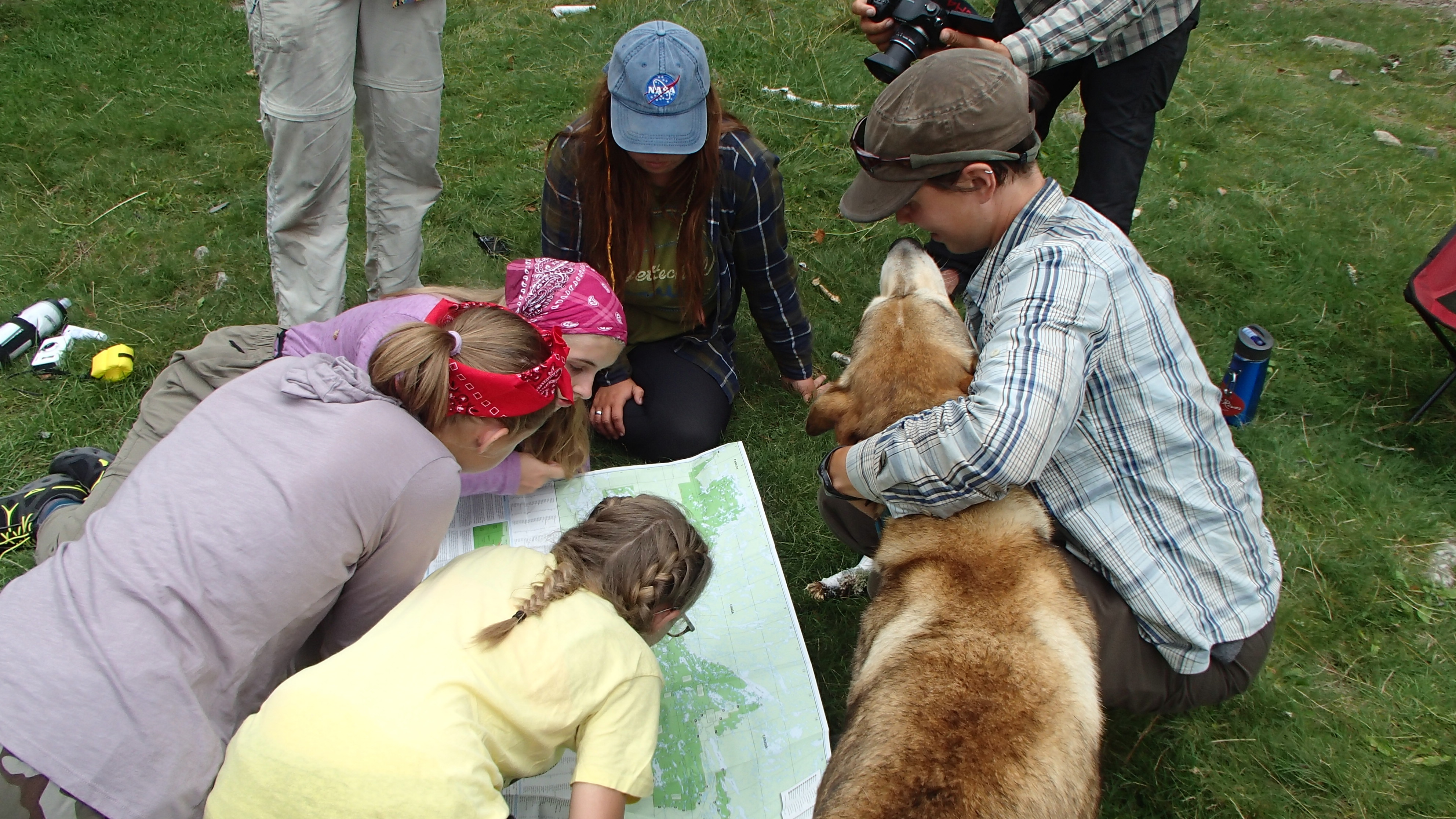 We are the Girl Scouts from Northern Lakes Canoe Base. We enjoyed a five day trip to resupply Dave and Amy Freeman's Year in the Wilderness on Knife Lake. When we arrived at the Freeman's campsite, we were greeted by puppy kisses from Tank. The Freeman's then explained the purpose of their Year in the Wilderness and the threats of mining to the Boundary Waters. Some highlights of the trip were a day paddle to Thunder Point, measuring water clarity and oxygen levels, swimming and swamping the canoe for fun. After a day full of activities, Dave and Amy joined us at our campsite for pizza over the fire and cheesecake. We waved them off later that evening.
The weather was perfect, the company was great and the memories will last forever. What a treat to share a meal, some laughs and Girl Scout cookies (of course) with Dave, Amy and Tank!
---
Rebecca Gaida is from Victoria, Minnesota, and is currently attend the University of North Dakota in Grand Forks. Rebecca is studying public administration with a minor in nonprofit leadership. Rebecca has spent the past six summers paddling the Boundary Waters, and the past two summers guiding for Northern Lakes Girl Scout Canoe Base.
Save
Save
Save
Save
Save