For various reasons, we aren't running our Save the Boundary Waters Minnesota State Fair booth in the Dairy Building this year in 2021. However, we have great memories from our five years at the Great Minnesota Get-Together, such as meeting tens of thousands of Fair-goers to talk about the Boundary Waters Wilderness and the need to protect it forever.
What did we accomplish at the Minnesota State Fair together? Hundreds of volunteers joined us to talk to Fair-goers, tens of thousands of people from all across Minnesota and the United States signed our petition to protect the Boundary Waters from toxic copper mining, we met directly with elected officials at the Fair to ask them to protect the Boundary Waters, and we had a ton of fun with giveaways and merch, our photo booths, a giant Boundary Waters map, special events in the booth, and of course sampling so much food on a stick!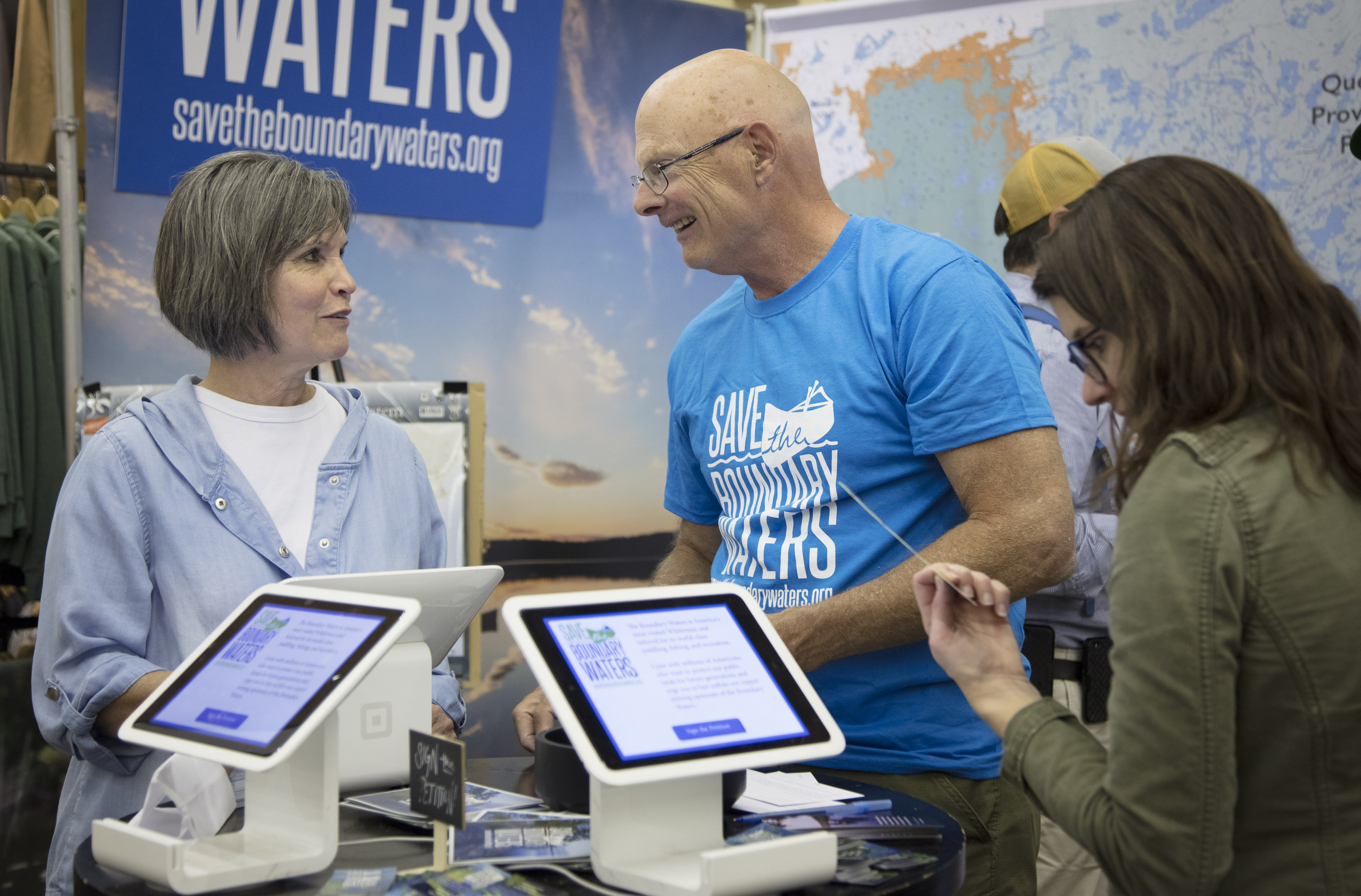 Every year at the Fair, 10,000-15,000 people sign petitions at our booth, and without it this year, we are missing out on these new petition signatures. The Boundary Waters still needs you! Click here to complete the most urgent action right now to protect the Boundary Waters.
Planning and running a State Fair booth was a ton of work every year, and we are so grateful to the staff and volunteer teams that made it happen. We couldn't have done it without the hundreds of volunteers who showed up in a big way. What a fun way to meet so many passionate Save the Boundary Waters supporters and engage volunteers who have helped with many other events and actions since.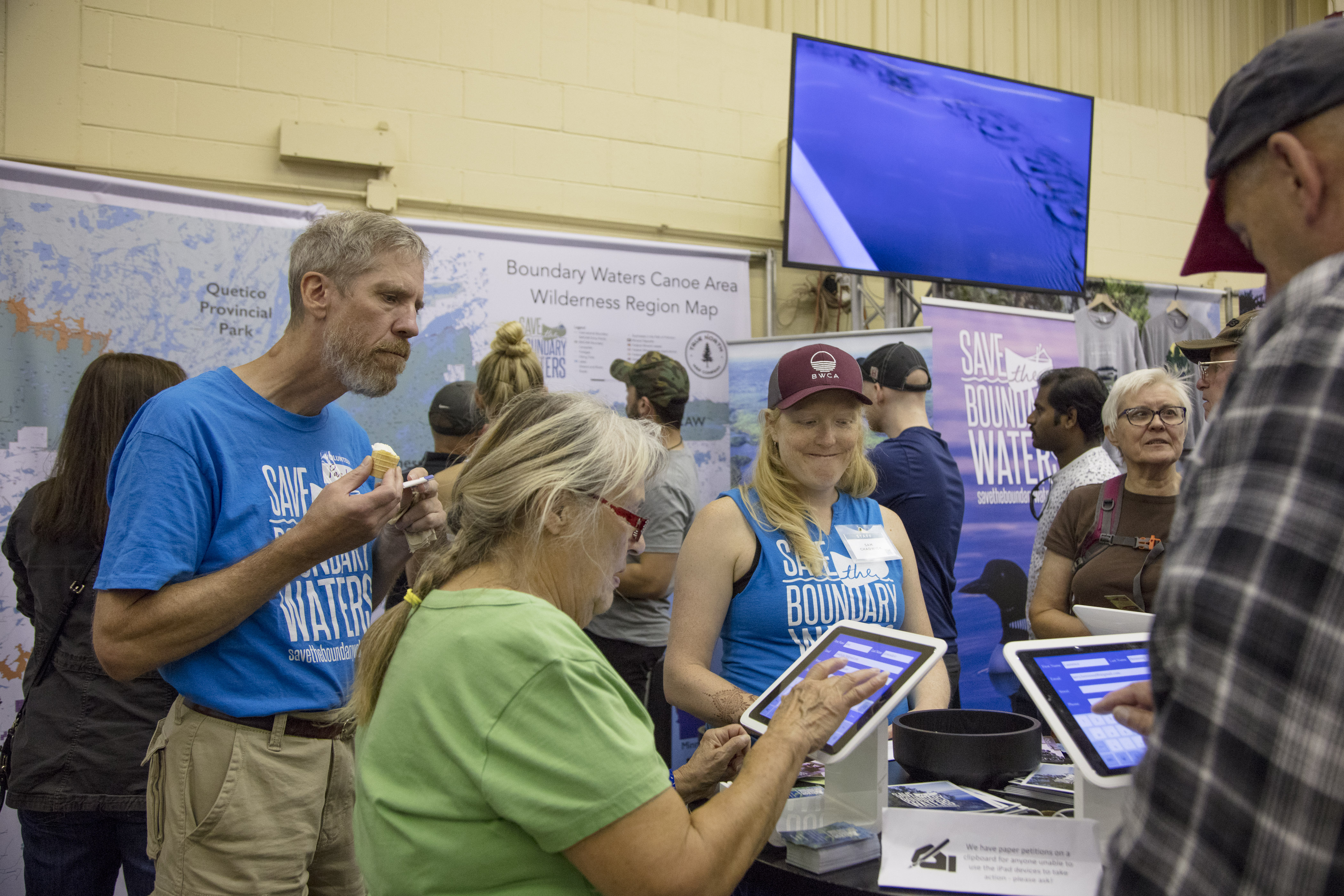 We're not physically at the 2021 State Fair but we are hard at work educating and engaging people across the state and country at in person events as well as virtual gatherings! Visit our events page to find us in your community or virtually.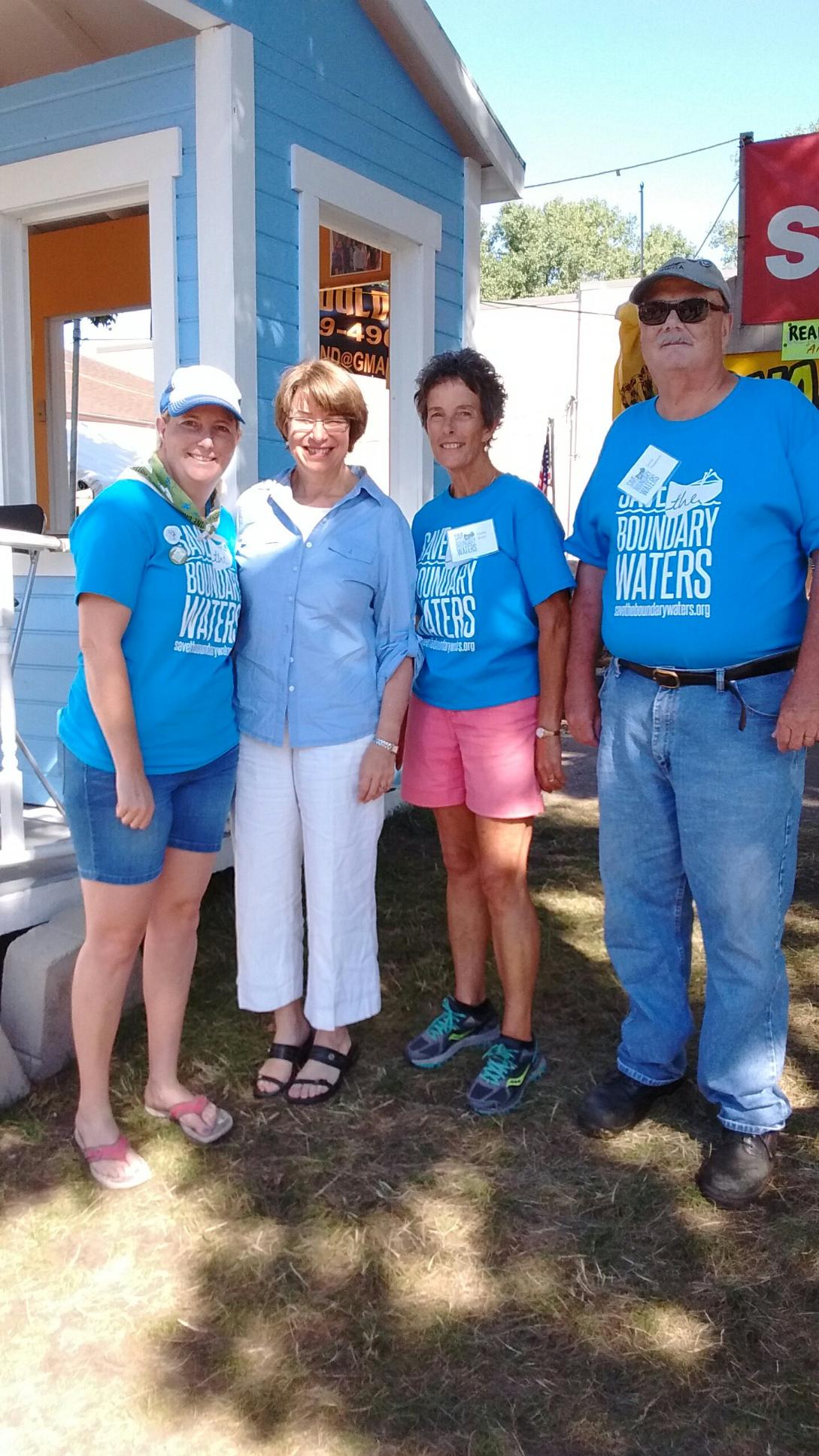 And we've got exciting new Boundary Waters merch! Use code FAIR21 at checkout in our online merch shop for 15% off apparel and other items during State Fair season!