The Boundary Waters Canoe Area Wilderness has always been a part of my life. My father started taking our family there when I was a baby, and it quickly became an annual trip. We would visit other states and Canada, but we would make sure to come back to Boundary Waters. My father would always say the most beautiful place he had ever seen was still the Boundary Waters. I went to the Boundary Waters in 2002, and not long after that I was deployed to Iraq, during the opening of Operation Iraqi Freedom.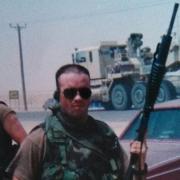 When I returned my father was losing his battle with cancer and I could not find my place "back in the world." After my father passed away from cancer, I did not return to the Boundary Waters, though I thought about it all the time. When I returned from my 2008 deployment to Iraq, I began to struggle with PTSD, alcohol, depression and suicide. On the insistence of my wife and friends, I finally went back to Boundary Waters. What I found back in the BWCA was a sense of peace that I thought I had lost forever. I could feel the poison that had infected my soul from the horrors of war being drawn out of me. The trip started the healing process, and when I could make it back it would always refresh me.  
This past December I was lucky enough to fulfill a lifelong dream of mine to dogsled in the Boundary Waters. It was through Voyageur Outward Bound School with other veterans. It was on this trip that I finally felt like I could move on from the war and live fully back in the world. On that trip, I found other veterans felt the same sense of healing as I had. The poison that had infected us was pulled out of us by the peace and quiet of the wilderness. Now that peace and quiet is threatened. The mining proposed near the Boundary Waters will forever alter and destroy that peace of the wilderness.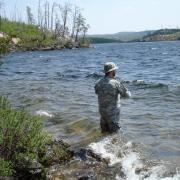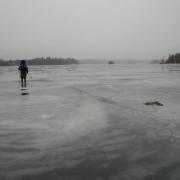 Already the noise of the exploratory activity of the mining interests is doing this. One instructor remarked that a trip for one veterans group that summer was not peaceful because of explosions coming from the exploratory site. These veterans that fought for their country were not able to have the same peaceful experience because of the interests of foreign mining interests. The Boundary Waters and places like it are one of the reasons I pledged my life to this country. The Boundary Waters is a rare commodity in this world, a place that has remained the same as God created it. We can visit it, play and pray in it, or we can destroy it. If this mine goes through, we will forever lose one of God's most peaceful gifts to all of us. 
For more on the importance of the Boundary Waters to veterans, visit Save the BWCA Veterans Group on Facebook.