On September 3, 1964, the Wilderness Act was signed into law by President Lyndon B. Johnson. The Wilderness Act established the National Wilderness Preservation System and is considered one of the most pivotal conservation efforts for America's public lands. Howard Zahniser, who led the Wilderness Society, authored the act with the help of many notable conservationists. The lead sponsor in the US Senate was Minnesota's own Senator Hubert Humphrey. The Boundary Waters Canoe Area was one of the first Wilderness areas established by the Act.  
The Act recognized the value of preserving special places like the Boundary Waters,  "where the earth and its community of life are untrammeled by man, where man himself is a visitor who does not remain." Today the Wilderness System contains over 111 million acres of public lands with over 800 Wilderness Areas in 44 states. Wilderness areas exist within National Forests, National Parks, Bureau of Land Management Lands and National Wildlife Refuges.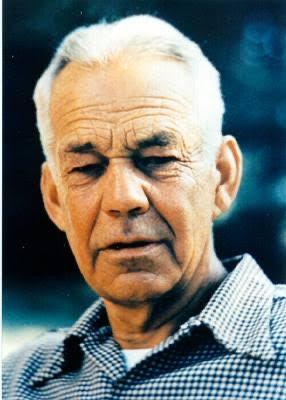 Sigurd Olson, an author and environmentalist revered for his writings about the Boundary Waters, was an important figure in the writing of the 1964 Wilderness Act. He was a former president and governing council member of The Wilderness Society where he helped protect public lands around the country including Voyageurs National Park, Arctic National Wildlife Refuge and Point Reyes National Seashore. He continued his conservation efforts throughout the years and worked on passing the Boundary Waters Canoe Area Wilderness Act on October 21,1978. 
Today, the fight to protect the Wilderness continues. Sulfide-ore copper mining threatens the waters and forests of the Boundary Waters, and would irreversibly damage our beloved canoe country Wilderness. 
Right now, Rep. Betty McCollum has introduced a bill in Congress that would protect the Boundary Waters from copper-nickel mining in its watershed. H.R. 2794 entitled "The Boundary Waters Wilderness Protection and Pollution Prevention Act"  would ban sulfide-ore copper mining of federal lands in the Rainy River Headwaters watershed, where waters drain into the Wilderness and Voyageurs National Park.
Check out the Wilderness Map below: