The Campaign is excited to announce former Minnesota Department of Natural Resources (DNR) Commissioner Tom Landwehr as the new Executive Director for the Campaign to Save the Boundary Waters.
Tom served as DNR Commissioner for the past eight years under Minnesota Governor Mark Dayton. Together with Governor Dayton, Tom helped make it clear that the edge of the Boundary Waters is no place for this dangerous type of mining.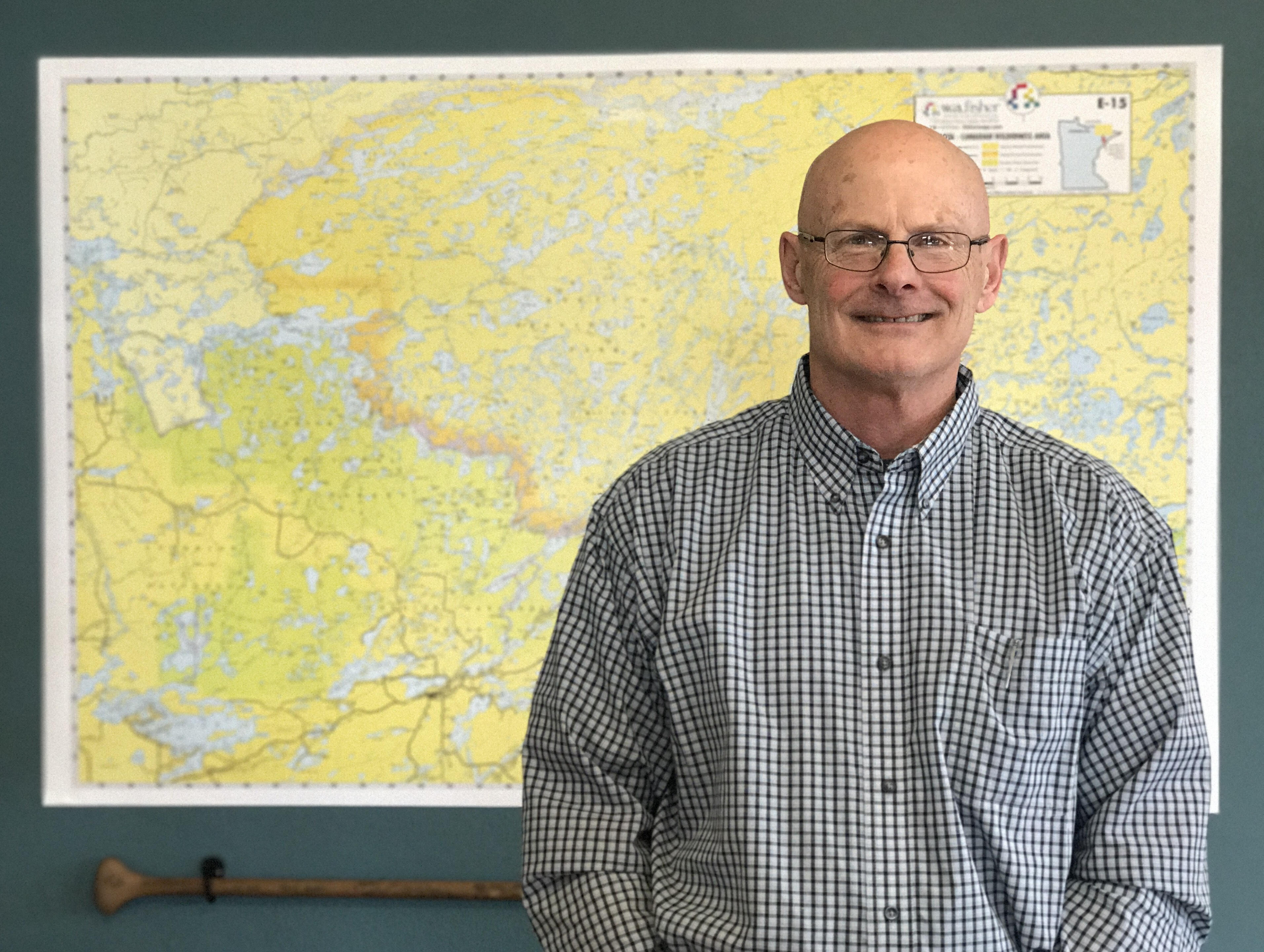 Read more from Tom:
I am extremely excited to be leading this amazing team of people who are passionate about protecting the Boundary Waters! I have spent my 37 years of professional activity conserving wild places in Minnesota, and the BWCAW is the most special of all.
As a pre-schooler, I spent many days in the bow of a wood and canvas canoe. My dad was a canoe racer in the Aquatennial Canoe Derby - a 10 day trip from Bemidji to Minneapolis - and I was his bow ballast as he trained on the St. Croix River. In high school, I worked near Grand Marais and got my first exposure to the wilderness. In subsequent years, my classmates and I would hitchhike from the cities to Grand Marais, rent a canoe from Gunflint Outfitters, and have Charlie - the resident expert - haul us and our gear to our put-in place off the trail. We developed some good stories and a strong affection for the Boundary Waters in those days, and my passion for the area continues. My brother Jim subsequently wrote a book entitled "Dirty Shirt" that describes how a group of city boys learned to survive and thrive in the wilderness.
The trips catalyzed my love of the outdoors and led me to a college degree in Wildlife Management. A high point in that period was meeting Sigurd Olson at a campus presentation and having him autograph a copy of "The Lonely Land". His passion was contagious, and further fueled my desire to spend time in the wilderness. Highlights included 2-10 day trips through the BWCAW and the Quetico.
Over the past 2 decades, I have had great joy in bringing my two children - and some of their cousins and friends - on trips to favored lakes. It has been a joy watching them become proficient in the outdoors, and to know they'll one day be passing the torch to their children. I have boatloads of great pictures from these trips, including many that prove I can actually catch fish!
These are memories I cherish, and are memories many Minnesotans can relate to, and all Minnesotans deserve. Because the wilderness is so accessible, and because it seems protected, I think we often take it for granted. Clearly, we cannot make that assumption. Sulfide-ore copper nickel mining on the edge of the BWCAW (near one of my favorite entry points!) threatens the water and wilderness character over a vast expanse. We can't let that happen.
Seventy percent of Minnesotans believe mining adjacent the wilderness is unacceptable. It is our mission to give a strong and unwavering voice to that majority. I look forward to being part of that team!