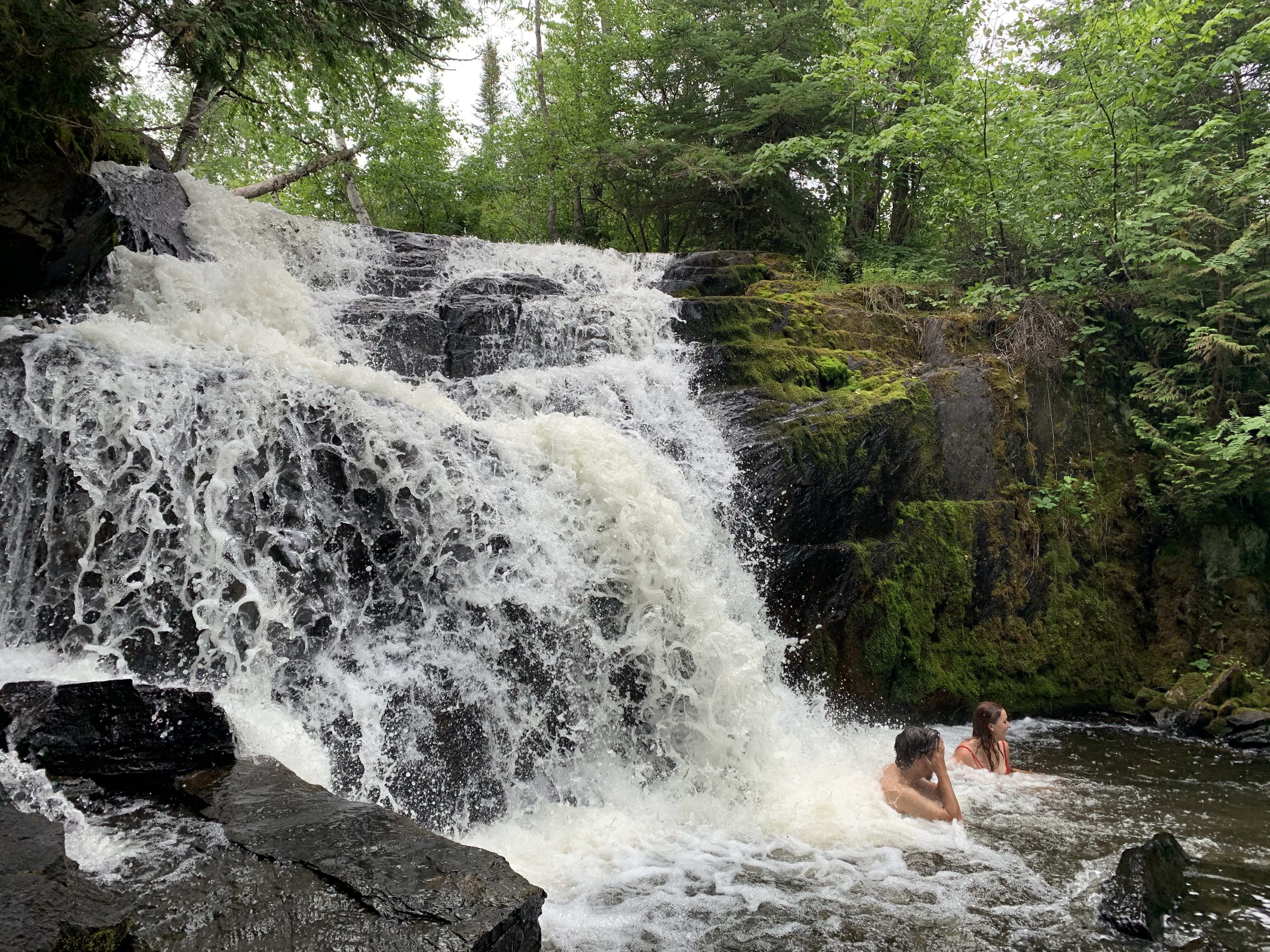 Since the Boundary Waters opened up for overnight trips on May 18, many of our supporters have been wondering what a trip to the Boundary Waters looks like during the COVID-19 pandemic. Here is a list of the top 10 things to remember when visiting the Boundary Waters in the next few months:
Protect yourself and others by wearing a mask

Maintain a distance of 6 feet when going into any stores or outfitters

Wash/sanitize your hands before and after going into buildings or touching things, especially at gas stations (consider an eco-friendly hand sanitizer like Dr.Bronners!)

Be patient on portages and spread out (when you are able to)

Consider buying groceries before hand

When possible, send only 1 member of your group into any store/outfitter

Print your permit and/or fishing license at home before traveling

Be patient with outfitting staff and other service workers. We are all trying our best to navigate these tricky times together!

If you choose to pick up a meal on the road, opt for restaurants that offer drive-thru or curbside service.

Watch the USFS "leave no trace" videos at home before you come to ensure you leave the BWCA better than you found it.
We all know that Boundary Waters trips are a highlight of many peoples' summers; however, safety is a top priority. If you or someone in your group feels sick before your planned travel, stay home except to get medical care and as always, please follow the specific guidelines of the Centers for Disease Control and Prevention: https://www.cdc.gov/coronavirus/2019-ncov/about/prevention.html.
For up to date information regarding forest closures or restrictions, please visit: www.fs.usda.gov/superior