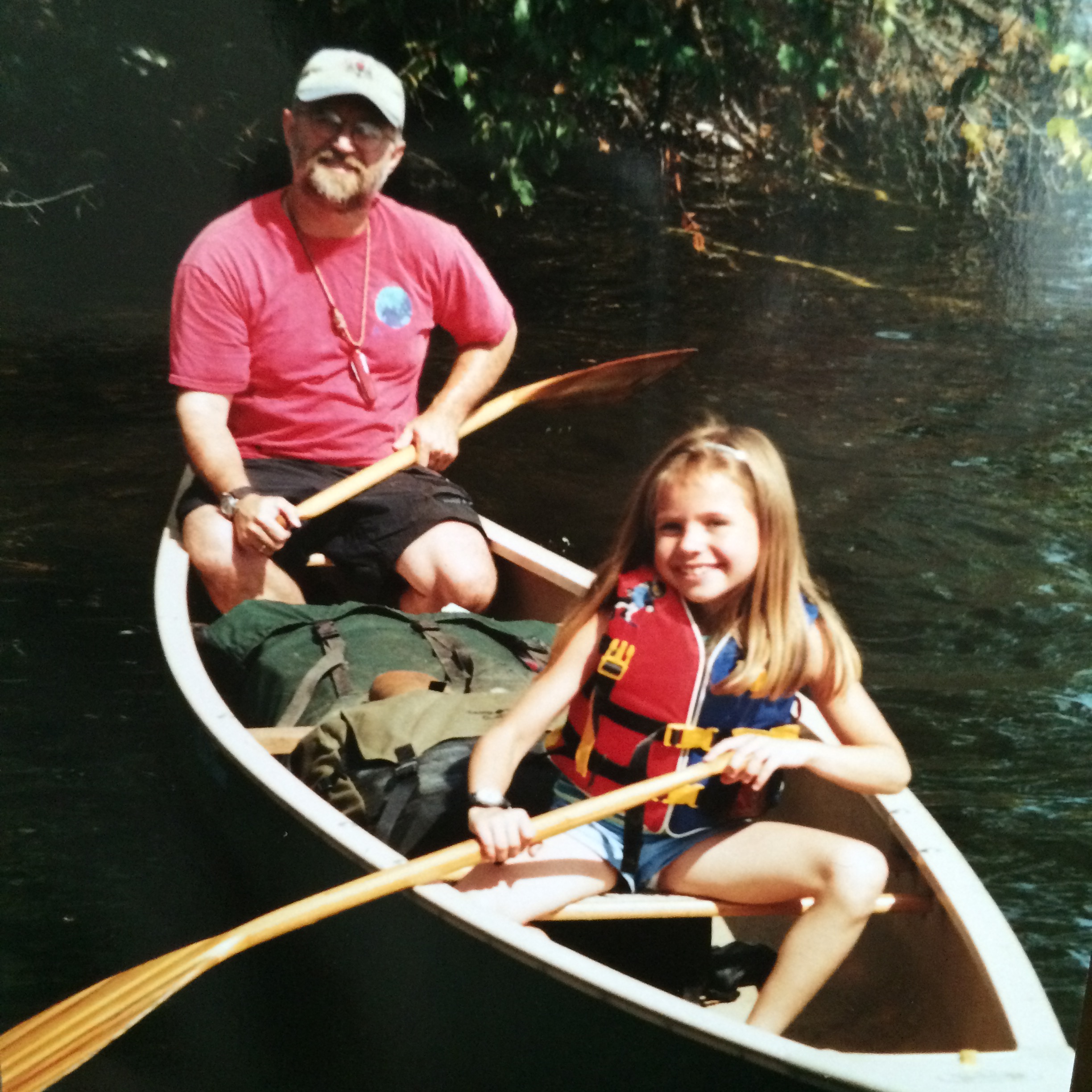 With October nearly at hand, we at the Campaign have heard story upon story of the summer's exciting adventures into the Boundary Waters Canoe Area Wilderness. Our interns, supporters on college campuses across the state, family members and friends have regaled us with tales of delicious walleye and paddling and portaging through Minnesota's beloved canoe country.
These stories are told with a twinkle in the eye and smile on the face that convey much more than entertainment. Most Boundary Waters lovers understand intuitively that experiences in the wilderness also offer a wide range of personal benefits, from stress relief to building confidence to spending valuable family time together. What many don't know, however, is that researchers have studied and documented these benefits for decades.
Researchers have divided the benefits from wilderness into three main categories:
Personal (e.g., the benefits felt by individuals who have experienced wilderness)

Social (e.g., aggregated personal benefits to the societal level or a non-user's knowledge that wilderness is protected in the country)

Intrinsic (e.g., the value felt by animal and plant species that rely on large, intact habitats such as the Boundary Waters)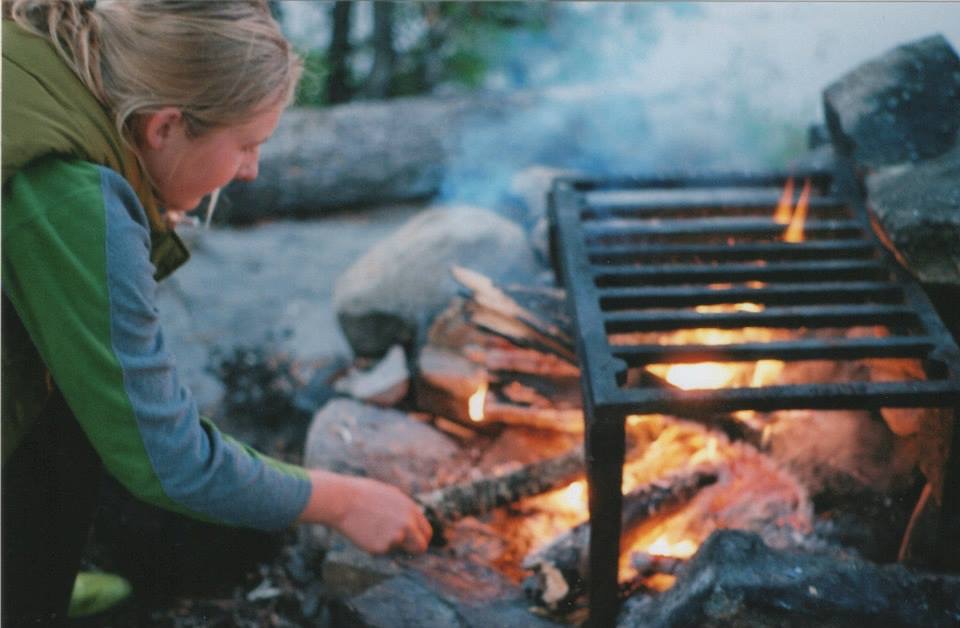 While social and intrinsic benefits are also important, personal benefits are the ones that fuel the most stories about the Boundary Waters. When a teenager returns from a Boundary Waters canoe trip organized by a faith group or summer camp boasting of newfound skills and inseparable bonds with her groupmates, she is the poster child for the developmental benefits of wilderness. These include changes in self-concept (how one understands oneself), self-actualization (the belief in one's ability to achieve goals), and self-confidence, among others.
As a former wilderness expedition instructor in the Boundary Waters, I used to marvel at the pride with which my teenaged students showed me the knots they'd learned to tie a few days prior. Knot-tying is a small skill with little application in the frontcountry, but when my students persisted in trying to improve at it, they learned that they were able to learn new skills and overcome challenges. The same was true for all of the other skills necessary to travel and live comfortably in the wilderness, which encouraged my students to learn and perform their daily tasks to the best of their abilities. Mosquitoes and rain storms were especially compelling.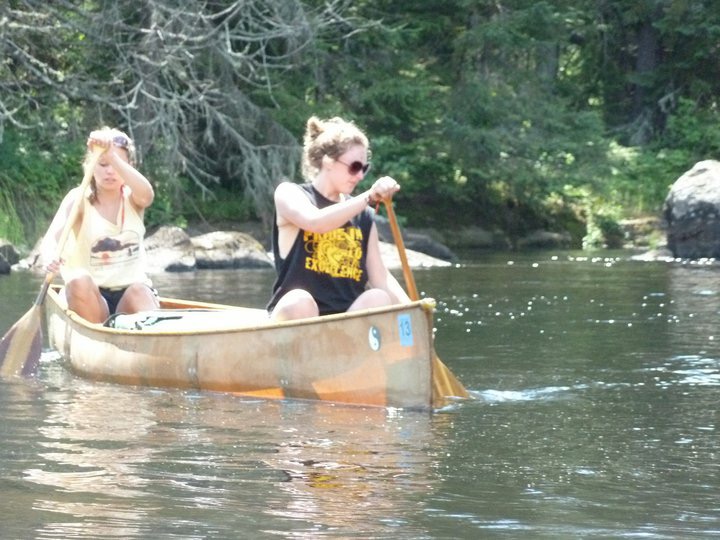 But anecdotes aren't the only evidence to support the importance of nature. Decades of research have shown the wide range of personal benefits that stem from wilderness. These include developmental benefits (e.g., change in self-concept, self-actualization, skill development, etc.), therapeutic benefits, physical health benefits, self-sufficiency benefits, social identity benefits, educational benefits, spiritual benefits, esthetic and creativity benefits, and symbolic benefits (Driver et al., 1987).
More specifically, studies have found that it is common to gain confidence by learning new skills and overcoming challenges thought impossible (Arnould & Price, 1993). Relating with others day after day while trying to accomplish a common goal helps individuals develop a sense of identity and belonging in a group, so much so that the creation of community often becomes a central theme in a wilderness experience (Arnould & Price, 1993; Driver et al., 1987; Roggenbuck & Driver, 2000). A study of outfitters and guides also found that those tied to wilderness for commercial gain saw the powerful, positive role wilderness plays in people's lives (Parker & Avant, 2000).
Organized programs for youth, families, veterans and other specific populations use the wild settings of the Boundary Waters to facilitate meaningful experiences for their participants. The wilderness itself can play a vital role in the participants' education, as it provides the unexpected--and often challenging--circumstances that the participants must learn to overcome.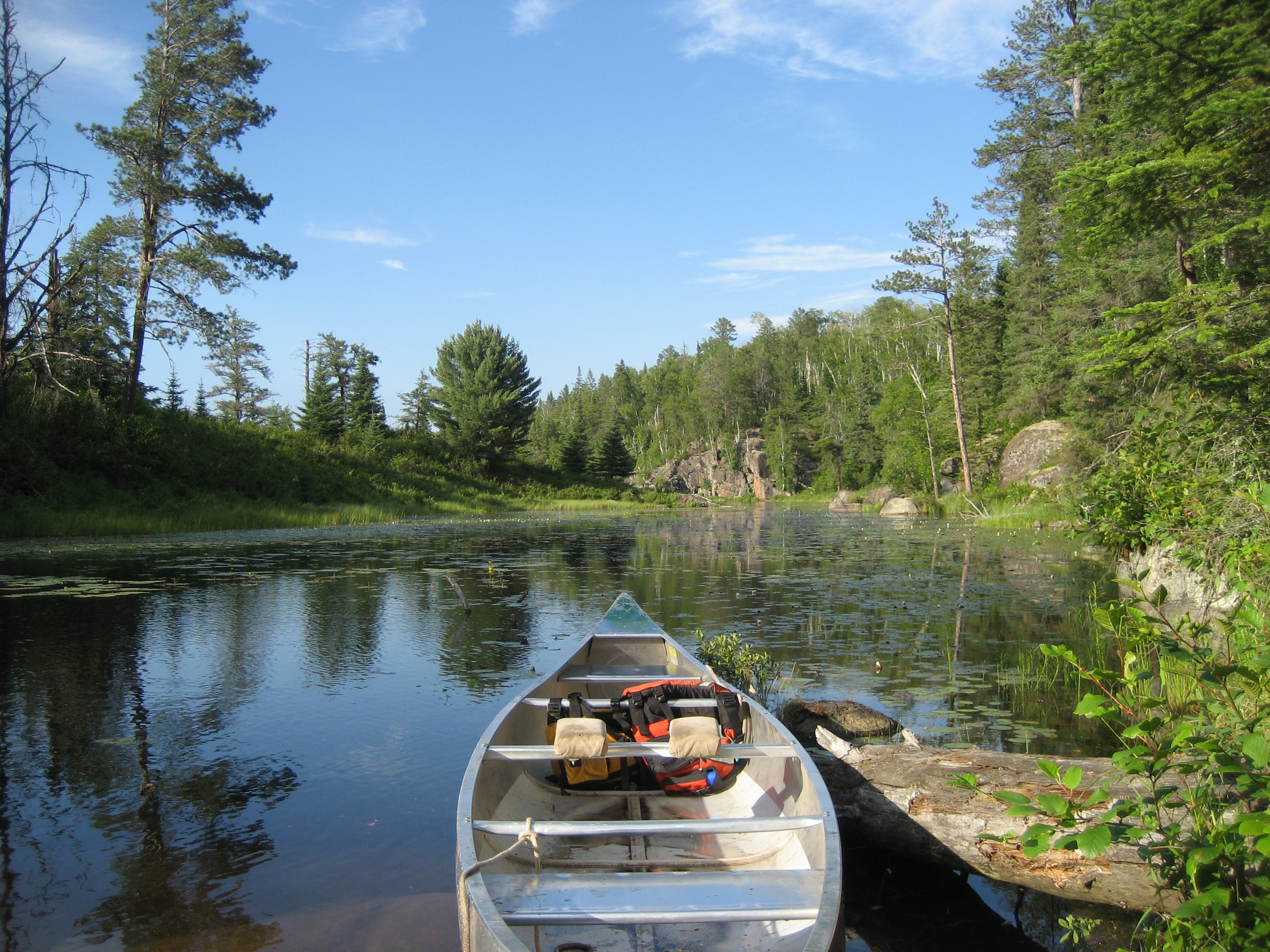 Additionally, the Boundary Waters is ideally suited to host groups of people from a variety of backgrounds. Due to its relatively low technical requirements, the Boundary Waters welcomes those who only know the rudiments of camping, canoeing and navigation and don't have the resources to acquire necessary but expensive equipment. When was the last time you heard of someone needing a climbing harness or avalanche beacon to traverse it? Whether these participants are middle school students learning what they're capable of in a YMCA camp, teens learning that college is within their reach through an Upward Bound program, or veterans experiencing the support of community in the wilderness with Voyageur Outward Bound School or Wilderness Inquiry, they can learn much from the wilderness character of the Boundary Waters.
It's no secret that the Boundary Waters is the nation's most heavily visited wilderness area, but what we can sometimes forget how lucky Minnesota and the Midwest Region is to have such an incredible and iconic place in their own backyard. A reasonable drive can deliver people from all over the region to the edge of a nationally beloved wilderness area that offers unlimited opportunities for self-discovery, self-confidence building and restoration of the body and soul. The Boundary Waters is ideally suited to offer the personal, social, and intrinsic benefits that decades of research show result from protecting wilderness, and Minnesota has the responsibility for keeping it that way.
Have you had a personally significant experience in the Boundary Waters Canoe Area Wilderness? If so, we'd love to hear about it! You can share your story with us at info@savetheboundarywaters.org.
For Further Reading:
Arnould, E. J., & Price, L. L. (1993). River magic: extraordinary experience and the extended service encounter. Journal of Consumer Research, 20, 24–45.
Driver, B., Nash, R., & Haas, G. (1987). Wilderness Benefits: A State-of-Knowledge Review. In R. C. Lucas (Ed.), Proceedings--National Wilderness Research Conference: Issues, State-of-Knowledge, Future Directions. Paper 78. (pp. 294–319). Ogden, UT: U.S. Department of Agriculture, Forest Service, Intermountain Research Station.
Parker, J. D., & Avant, B. (2000). In Their Own Words: Wilderness Values of Outfitter / Guides. In S. F. McCool, D. N. Cole, W. T. Borrie, & J. O'Loughlin (Eds.), Wilderness science in a time of change conference--Volume 3: Wilderness as a place for scientific inquiry; 1999 May 23-27; Missoula, MT. Proceedings RMRS-P-15-VOL-3. (pp. 196–201). Ogden, UT: U.S. Department of Agriculture, Forest Service, Rocky Mountain Research Station.
Roggenbuck, J. W., & Driver, B. L. (2000). Benefits of Nonfacilitated Uses of Wilderness Purposes. In S. F. McCool, D. N. Cole, W. T. Borrie, & J. O'Loughlin (Eds.), Wilderness science in a time of change conference--Volume 3: Wilderness as a place for scientific inquiry; 1999 May 23-27; Missoula, MT. Proceedings RMRS-P-15-VOL-3. (pp. 33–49). Ogden, UT: U.S. Department of Agriculture, Forest Service, Rocky Mountain Research Station.
Rachel Garwin is the Campaign's policy director. She holds an M.S. in Natural Resources from the University of Vermont. Every month, Science Desk will include our latest scientific support and share a deeper understanding of the potential environmental impact from sulfide-ore copper mining near the Boundary Waters. [top photos courtesy of Olivia Ridge; bottom photo by Rachel Garwin]