This month, we're teaming up with Royal Robins to give away over $500 worth of Royal Robbins apparel to keep you geared up and protected from sun + bugs on your next adventures! Learn how to enter on our Instagram
Save the Boundary Waters Deputy Campaign Manager Sam Chadwick recently interviewed outdoor lifestyle apparel brand, Royal Robbins, President and CEO Michael Millenacker about the Wilderness and conservation advocacy.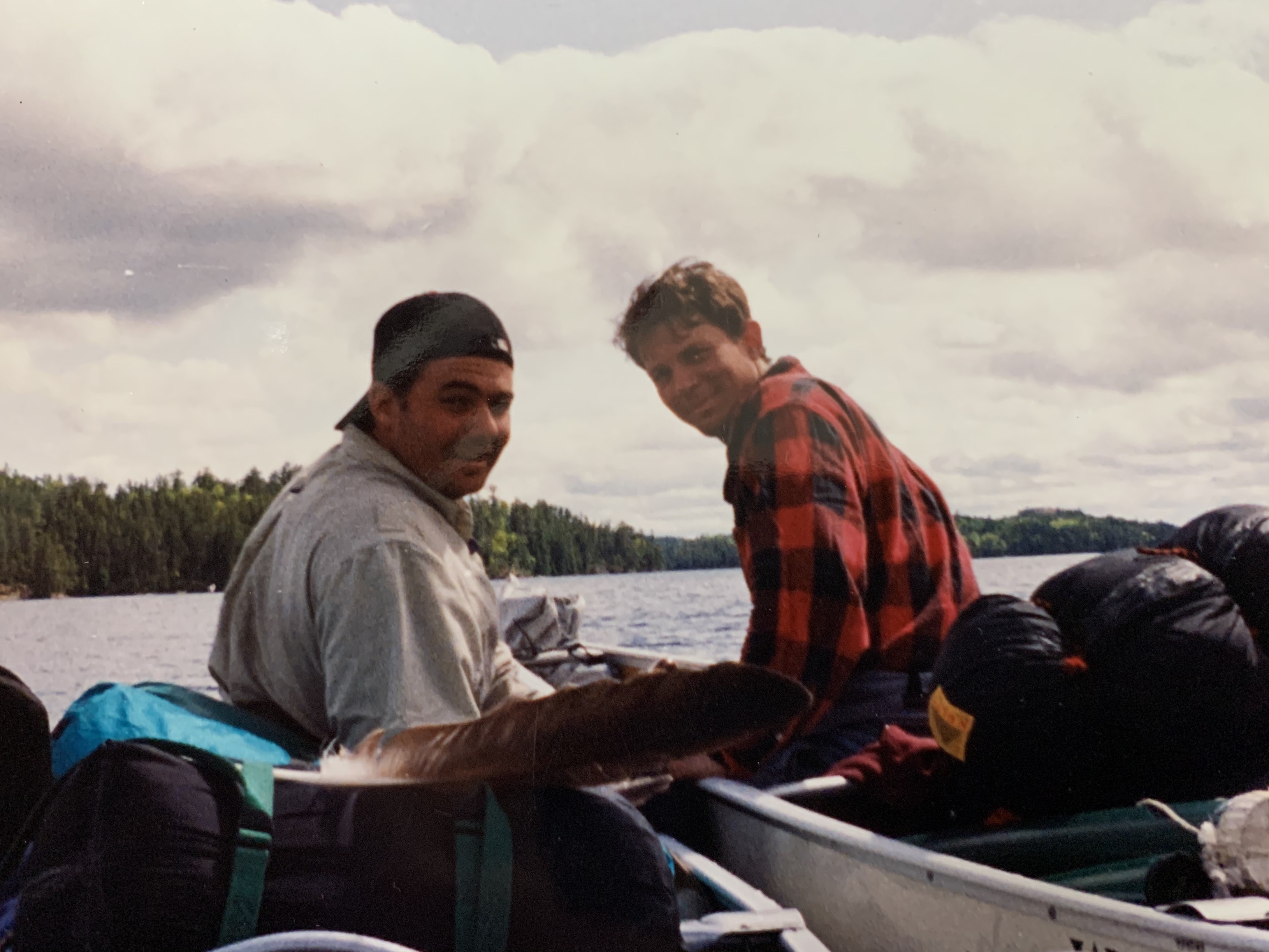 Sam Chadwick: Do you have memories of outdoor recreation from your childhood - what were your early experiences being outdoors?
Michael Millenacker: My parents were separated when I was young. Every time my Dad picked us up for the weekend we'd go straight to some state park or something like that. We'd ramble around and I would always look forward to it. There weren't a lot of resources to go around so he'd take us out in nature and we'd just enjoy the day. My sister and I didn't need electronics or money or things to have a great time. Those are my earliest memories of outdoor recreation. It was our thing with dad and it was always a great time.
SC: Any favorite places you remember going?
MM: The Merrimack River and Missouri River were a couple of our spots, both outside where we lived in St. Louis, then up in Western Iowa there were a few county parks that we'd go to nearby and spend the night. That was one of our big camping trips when we were little -- we'd pack up the car and go walk in a half mile and spend the night along the river. It was always a special time. Dad liked to go in the snow sometimes just to get out there. Somehow he'd always forget to bring something so we'd have to be creative and make things work. In some ways it was always his little trick, always his little challenge for us. I'm sure he always had a backup plan when I was younger but he liked to keep us on our toes.
SC:Tell us about your Boundary Waters connection
MM: My grandfather's big thing was always going up to Minnesota to fish in different places so my dad grew up doing that. Dad went up to the Boundary Waters and Quetico as well. I would go along with him and his friends at first, which was fantastic. I remember the trip being a physical challenge, even in junior high and early high school, to cross those lakes and portages with the heat and bugs.
It's a spectacular place and that's why we need to preserve it and keep it safe, so everyone can experience it. It would take me two days or so to decompress and get into the mode of paddling, fishing, camping, and portaging before I finally let my mind go, forget about everything that's going on in life, and focus on being in the wilderness with loved ones.
Dad took me up there and it became an annual trip. He's done that his whole life, sometimes 3 times a year now. He asks me: "Here are my trips this year, which one are you going to go on?". I don't get to go on as many of the trips these days. I started going up there at an early age and still enjoy the whole experience -- from the packing list and checking the weather to doing route planning. My dad would try to drag it out as much as possible and take 4 months to plan these trips when it really could be done in a few days or hours, but that was his process and I think it was his way of engaging with me as well. The preparation is a big part of it for me -- making sure you have everything you need, but at the same time cutting your weight.
SC: What are some favorite Boundary Waters trips stories or maybe least favorite?
MM: One of the craziest ones was when I went up and took my college roommate and business partner at the time. It was funny because I wasn't into the outdoor apparel world yet. We took a fun day trip from our campsite to a nearby island. We wanted to get out there and adventure. Once we arrived after about 5 hours, the weather turned so we had to turn back around. The waves got bigger and the weather got cooler. We were paddling with everything we had to keep going and try to get back to the campsite. I'll never forget the last portage. We were thinking, "we're almost there, we only have one more pretty big lake to go." We came up on hillside portage and the waves were against us. The water was cold enough that I knew if we capsized, it wasn't going to be good. So, we made the decision to wait it out and spend the night under the canoe with nothing of course. That was when I figured out my windbreaker wasn't waterproof. It was a learning experience for me that you really need the right gear for these trips, and we paid for it. We spent a chilly night under the canoe. We tried to get a fire started, but the wind shifted and put it out. Luckily we woke up at dawn and it was calm and clear enough for us to paddle back to camp. That was probably one of the most memorable, awful, learning, challenging, fun experiences I've had. There's nothing like a night away from camp, unplanned, with no gear.
SC: What about wildlife, what wildlife have you seen in the Boundary Waters?
MM: We saw our share of bears and moose. I never had any dangerous or close run-ins with them. A few times a bear would come around camp and you just bang your pans and they run away. What I remember most are the loons. My favorite animal on the planet is the loon, especially the ones that live in the Boundary Waters. They're so beautiful the way they sing at night. Another memorable experience was when I was with the same buddies on another trip with dad. We were by the campfire at night after everyone else had gone to sleep and all of a sudden the Northern lights came up and all the loons were going off. Experiencing Northern lights in the Boundary Waters for the first time was incredible. The loons are my favorite because they can swim fast enough underwater to catch fish yet they can fly.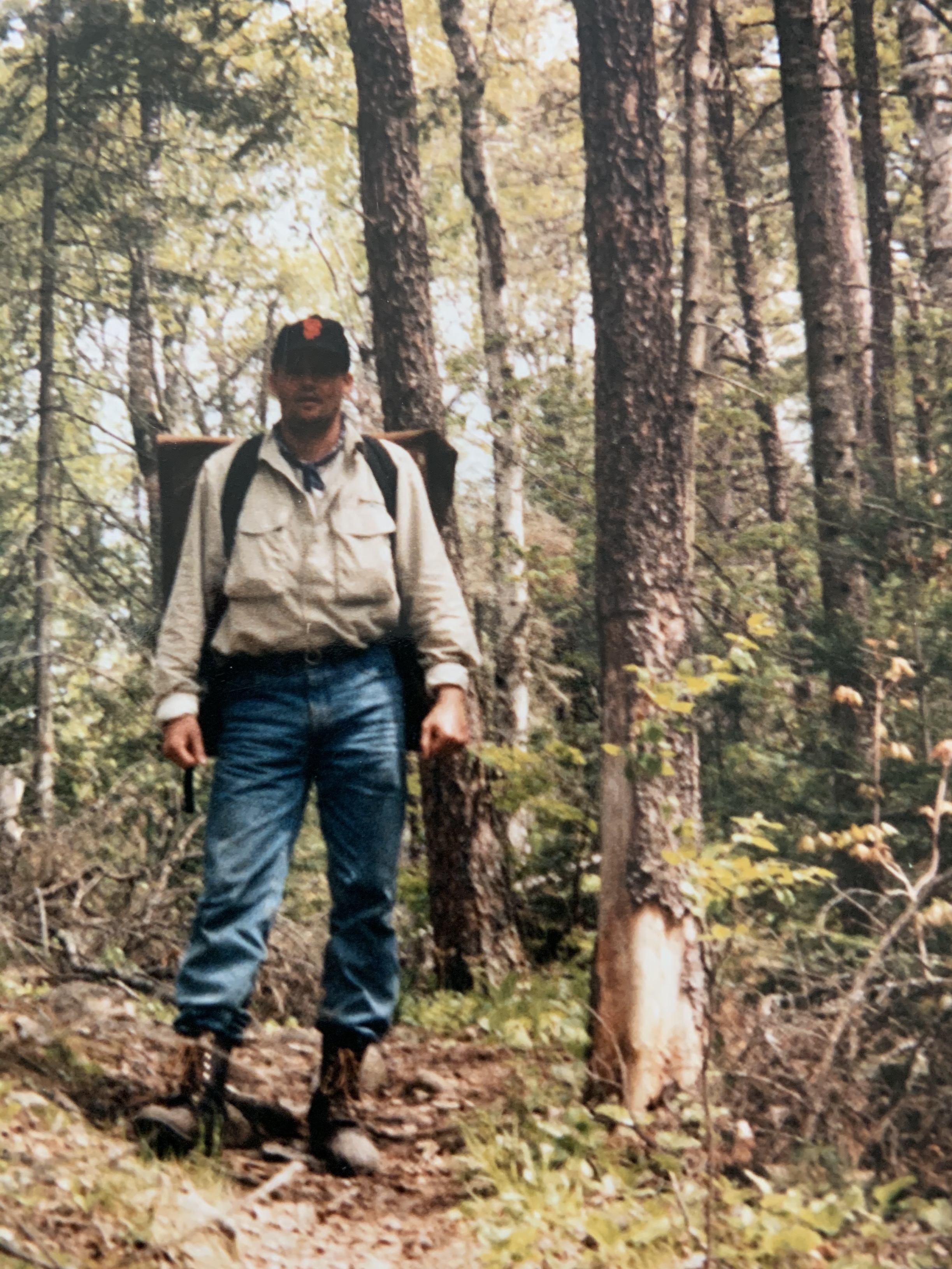 Some Rapid Fire Questions!
Canoe or kayak? We're kayakers
Mosquitoes or flies? Mosquitoes are worse, it depends on if the flies are biting that season Portage the pack or the boat? The boat. It's always better not having something on your back in those hot sweat mosquito ridden portages, but you need a good harness
Shoes stay dry or wet? They get wet for sure, there's no way around it
Summer or winter? I've never been to the Boundary Waters in the winter, I think that'd be an amazing trip. We always went in spring or fall because that was supposedly when the fishing was the best and there were fewer bugs.
SC: What are Royal Robbins company mission and values and how does that connect to conservation?
MM: I was living in NYC working in the fashion industry at the time and dad took me on a Boundary Waters trip. I was in the front of the kayak and he said "So, what do you do? It sounds like you make really nice sweaters and these fancy pants that nobody really needs". It hit me on that trip that he was basically saying, "Son, what are you going to do with your career that's meaningful?" I thought I was doing great making good money in NYC, but he was pressing on my values.
On the way back out we stopped for pie at the old Chocolate Moose restaurant next to the Piragis Northwoods Company store in Ely. We walked into Piragis and saw these amazing outdoor brands. I started reading some of their brochures -- they were all talking about environmental conservation and giving back. This would have been in the early 90s. I looked around and thought, "This is what I do now, except with department stores and boutiques." I could go into this industry and do what I know how to do, but be able to give back and have a good answer for that question my dad posed to me. After that experience and 3 years in NYC, I got a job with Royal back in 1995. That's really what got me into the industry. Luckily, I found it was a great way to tie in my passion for the outdoors with my everyday job.
I love what we do and I've always thought that the harder we work, the more we can give back to protect the environment. Our vision at Royal Robbins is: We're the world's most versatile clothing for a sustainable outdoor lifestyle. Having versatile clothing allows you to adventure more with less. We try to make every decision as sustainable as possible as well. Our brand mission, what really gets us up everyday, is: to ignite the human spirit through the power of adventure. Challenging yourself, adventuring, and getting outdoors helps you grow as a person. Adventure is in the eyes of the individual.
SC: What Royal Robbins apparel in particular would be good for a Boundary Waters trip?
MM: I'd recommend the men's Alpine Tour short and the Alpine Tour or Alpine Road pants. It's rugged apparel that stretches, moves and breathes. On the women's side, there's the Expedition shirts. They have excellent sun protection, plus they're lightweight and quick drying. They're highly functional, but stylish as well. These styles come in our Bug Barrier collection, which uses Insect Shield® technology to protect against bugs. Anything with insect repellant is a must for the Boundary Waters.
SC: Why is it important for decision makers and everyday people to advocate for the protection of the Boundary Waters and other wild places?
MM: Wilderness gives people a rest from what is happening in the world -- all of the screen time, the hustle and bustle, the go go go. We need that time to rejuvenate and reclaim what we're all about. It gives us time and peace to think and also poses a physical challenge to us. The more wild places we have, the better off we'll be. There's getting to be fewer and fewer of places we can truly unplug and reflect. That's why I believe it's important for citizens and business leaders alike to do what we can to try to preserve those wild places.
SC: What are some ways that the business, brand, employees work on conservation - how do you engage with conservation and equitable access?
MM: Our partnerships with Save the Boundary Waters, Yosemite Conservancy, and The Conservation Alliance. One of our newer partners is the Adventure Travel Conservation Fund. I like to tell our employees that the harder we work, the more we're going to be able to give back. Locally, we do trail cleanups in Golden Gate national park near our headquarters in San Francisco. Given our brand's unique heritage in Yosemite dating back to the 60s, we participate in clean ups there as well.
View this post on Instagram