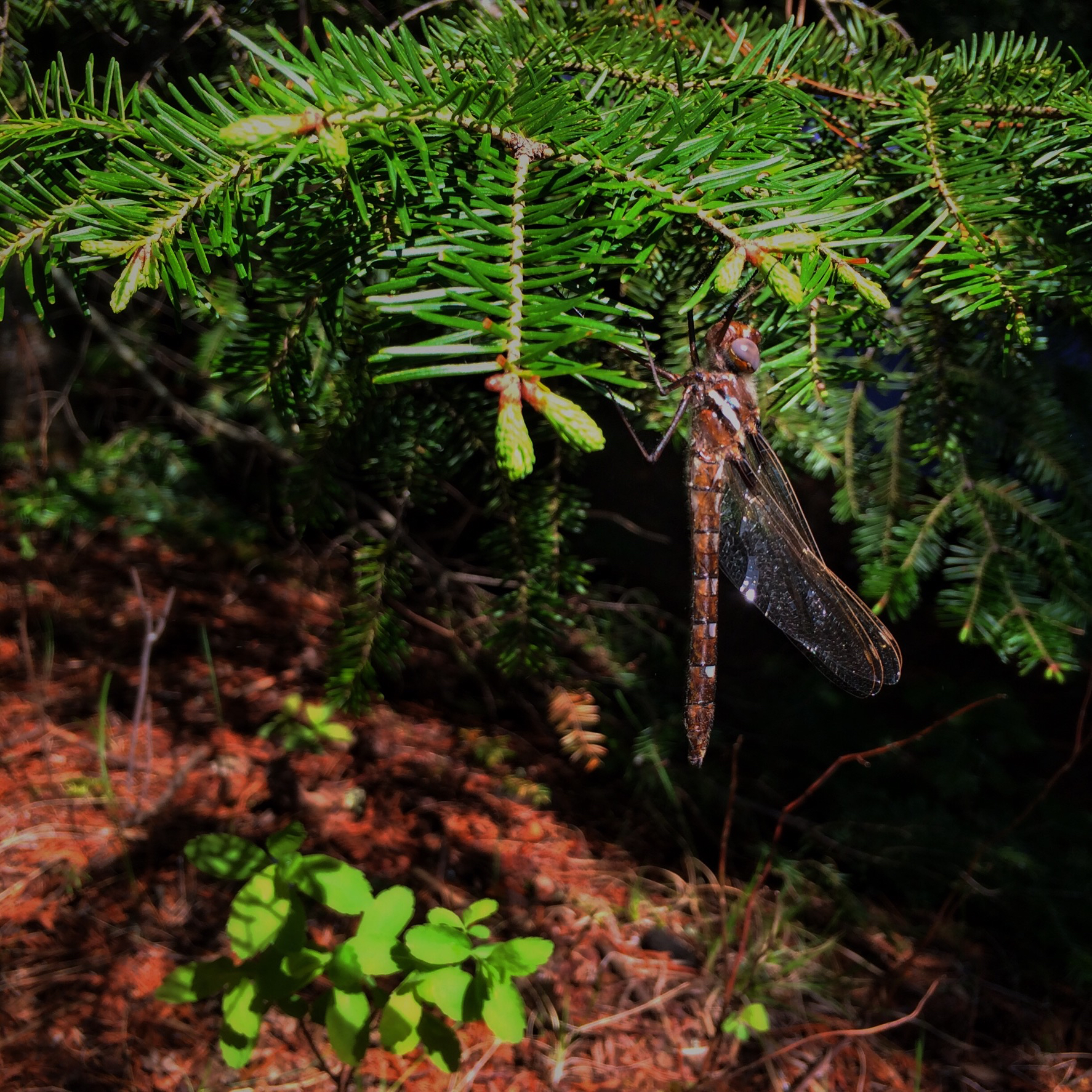 Our early June visit to Dave and Amy Freeman's Year in the Wilderness on Horseshoe Lake was one of the clearest reminders to our group of why the watershed in the Boundary Waters is such a unique and valuable supporter and sustainer of life. Clean water anywhere makes sense, and especially here!
We were taught the ways of the dragonfly nymph and how it spends so much of its life in water. We saw the mink along the shoreline and witnessed how this habitat is really its home. The water bugs were busy and the black flies were hatching while the nighthawks were attracted to their feast. We heard of the mom and baby moose around the way that came to the water to eat the aquatic plants. 
How is all this life to be supported in this place without clean water?
Our group of four came in with several goals in mind - accomplish the resupply; introduce two younger people (my daughter and nephew) to their first overnight Boundary Waters trip; and, for my cousin and I (prior Boundary waters tripmates), to "remember what silence sounds like."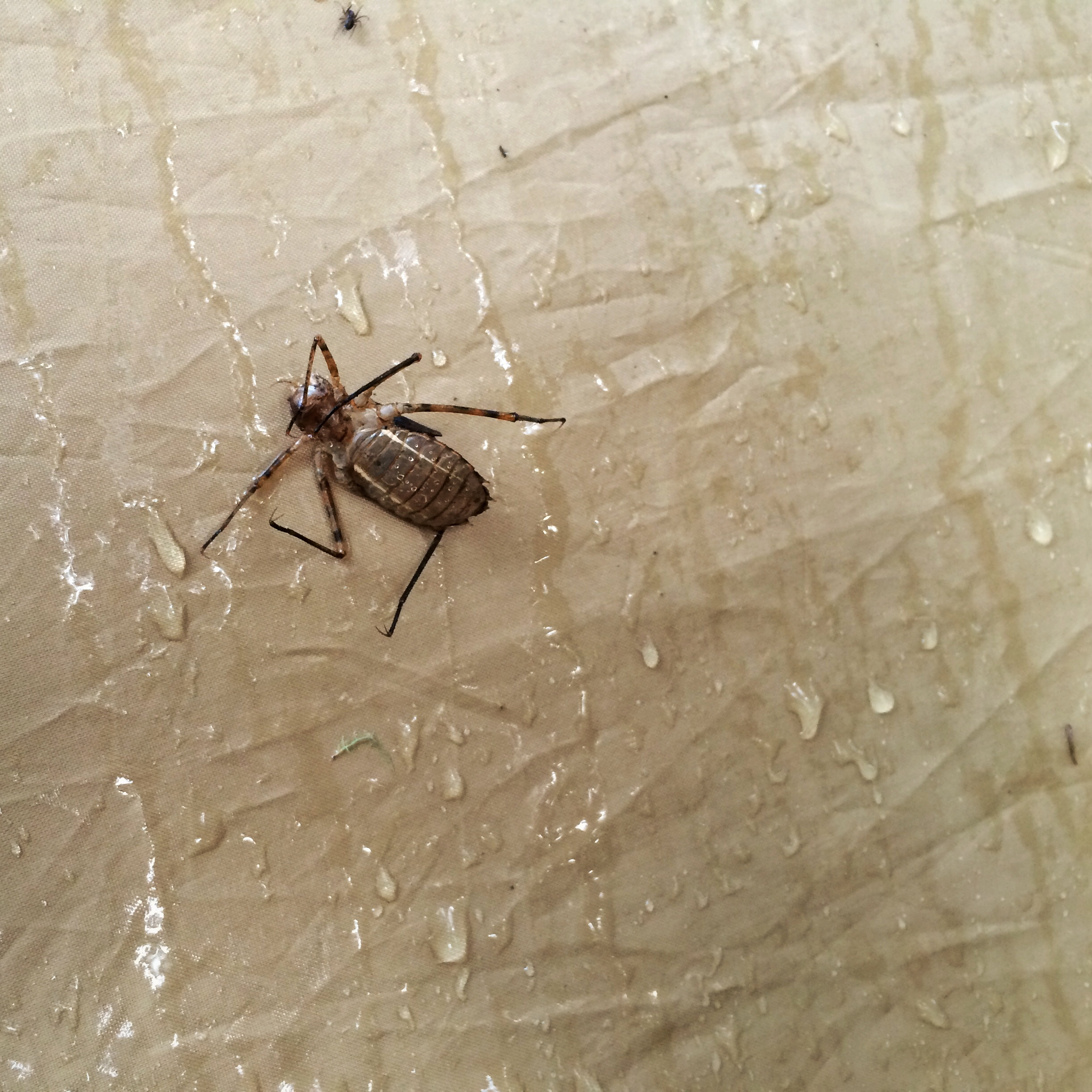 We accomplished the main objective of getting the resupply pack to Dave and Amy on the first night safely (along with a burger and fries for each from Trail Center)! From there we witnessed the many sights and sounds of the dragonfly, mink, water bugs, black flies, birds, beavers, geese and many other forms of life that reminded us of the life the clean water, woods, and air supports.
We are always reminded at least once per trip that we are visitors here and it is their home. That moment occurred after our few nights with Dave and Amy when we had moved on to Caribou Lake for our last night and returned to our campsite from our day trip to Meeds Lake chased back by a bit of rain. The night was active with an on and off shower - we kept a fire going through it all with logs on top of the fire grate. Then, all in a matter of minutes it seemed after the shower came and went and chased us in and back out of our tent ... the double rainbow from end to end, the excited beaver passing along the shore, the large groups of Canadian Geese flying overhead, and back to the hope and awe of the fading rainbow.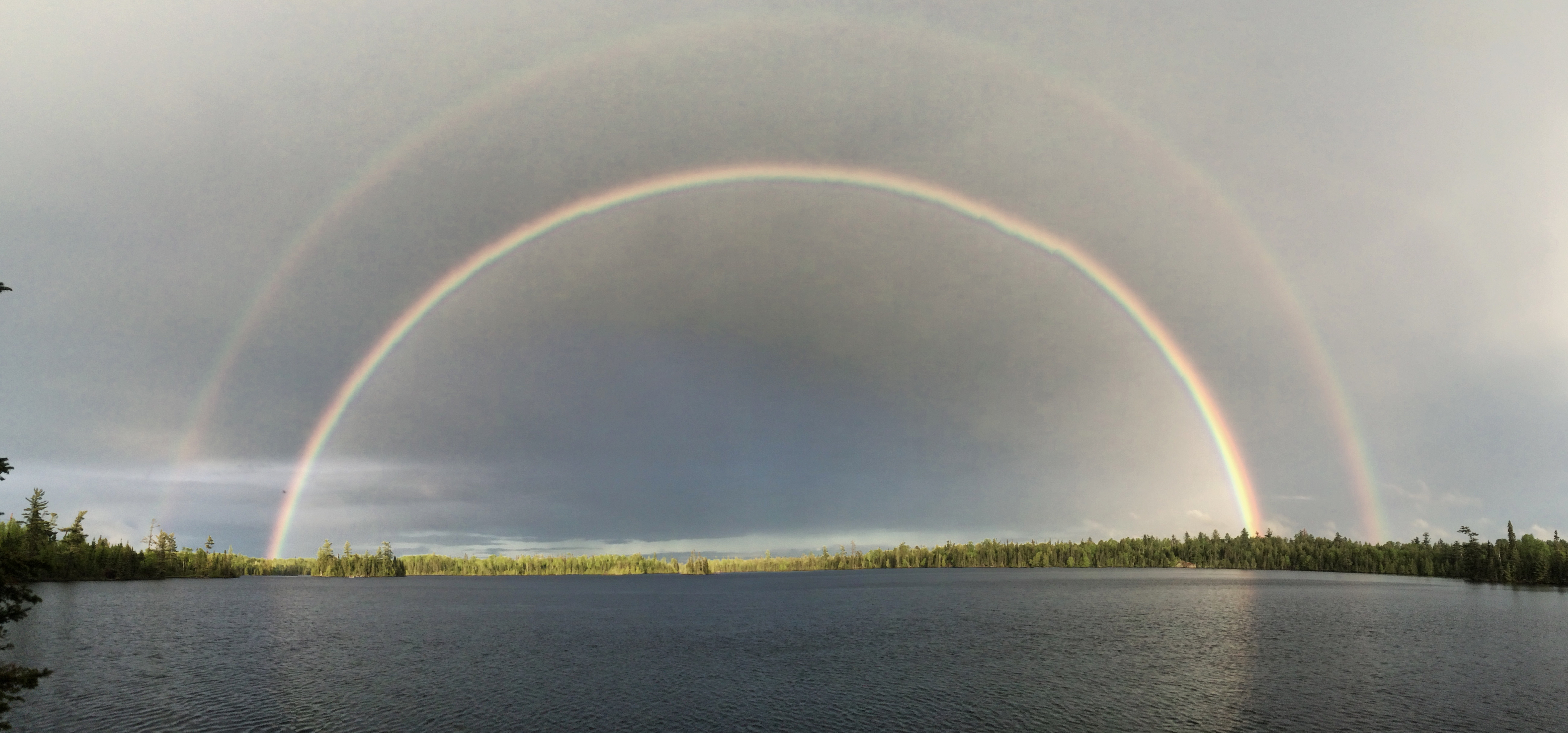 This flurry of activity reminded us of the watershed, the new rain, and what the clean water supports -- It matters greatly. We know that each moment that we get to experience here is something to treasure and also know they are fleeting. We wondered if Dave and Amy had seen the rainbow at their new campsite. So many experiences in this amazing wilderness are frozen in a short moment or two at the right place and right time - you don't ever see or experience it all and what you missed someone else may have experienced around the way, but you are always reminded clearly that this is home to so many forms of life.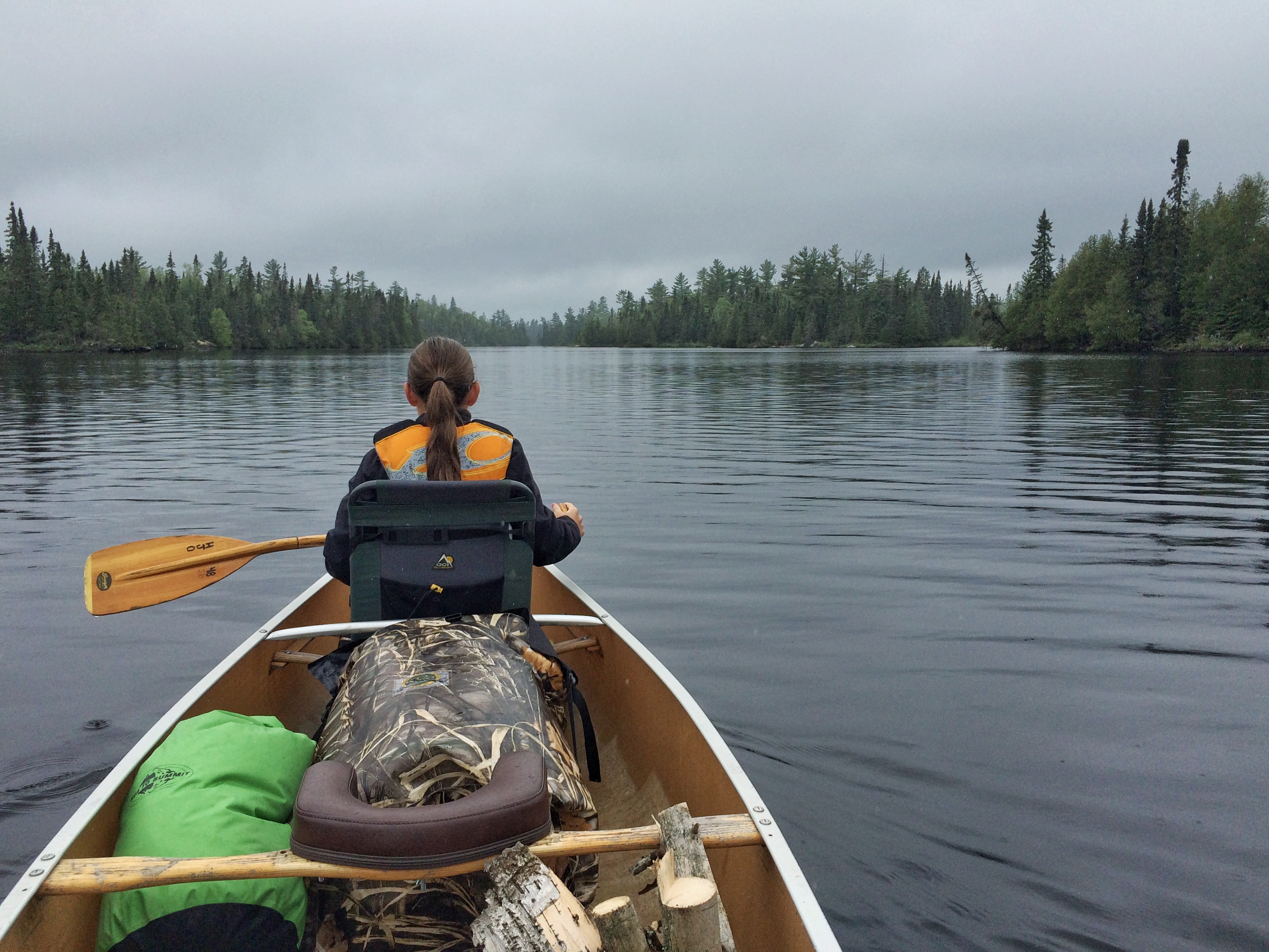 The grassroots effort going on to forever protect this life supporting and sustaining watershed matters to keep this place a home to so many and help us keep our lives in proper perspective. Thanks to everyone who is making a difference to this end!
As we ended our trip, my daughter knew she would come again, my nephew crossed this item off his bucket list, and my cousin and I for sure "remembered what silence sounds like, "but most importantly we dipped our paddles in that water, and we saw the universal sign of hope that it will remain the clear, untarnished life-sustaining watershed it needs to be forever.
---
Greg Braun lives in Mason City, Iowa, with his wife and four daughters. He loves visiting the Boundary Waters with his family and believes in the power of the Wilderness to reduce stress and increase perspective. Greg is the CFO of Opportunity Village -- a private, non-profit disability services provider located in Clear Lake, Iowa. He became interested in conservation as an adult and has taken trips to the Boundary Waters for nearly ten years. Previously, Greg served on the board of Lime Creek Nature Center Foundation and has a strong interest in the life and work of Sigurd Olson.
Save