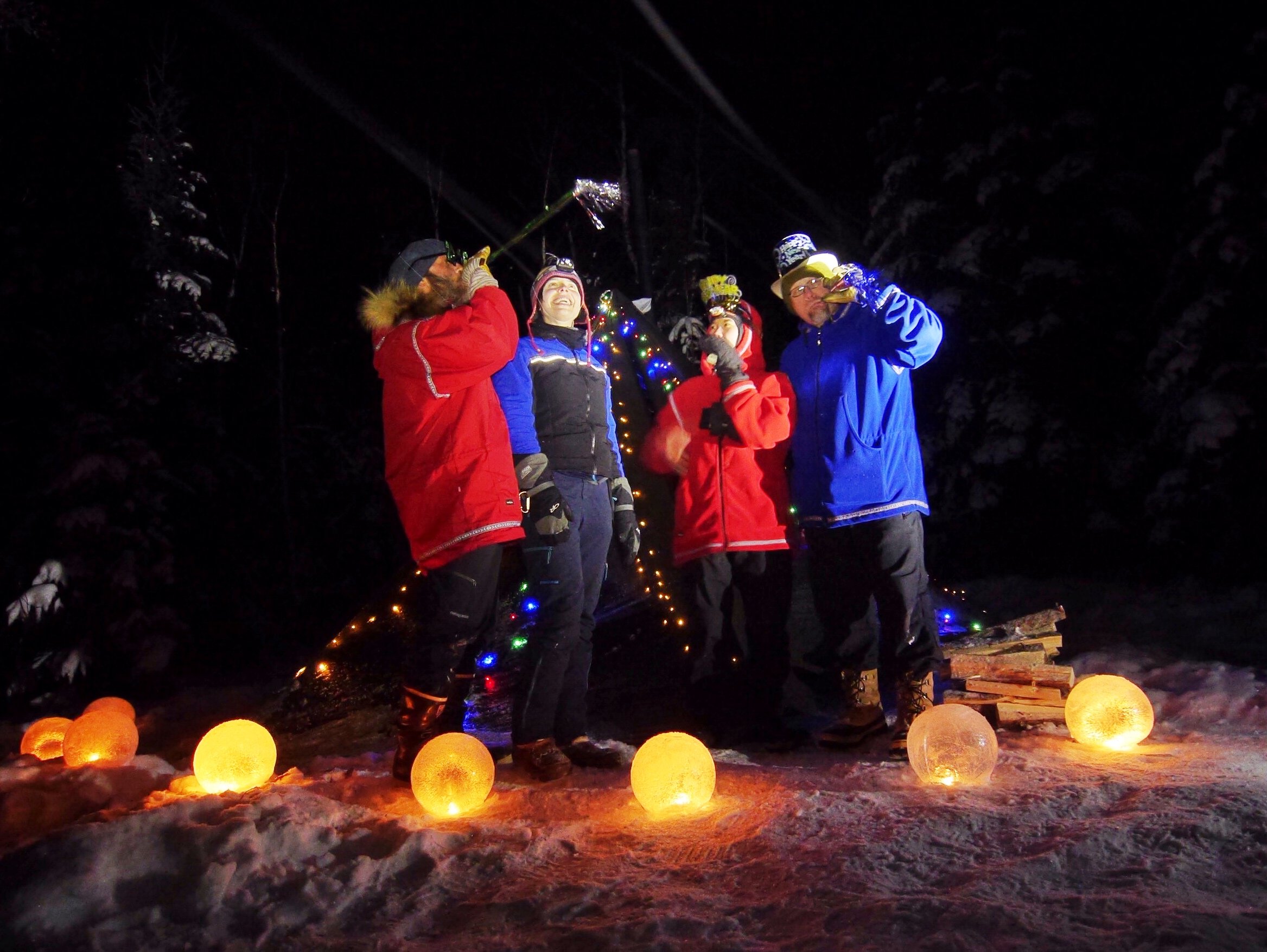 Jason Zabokrtsky (of Ely Outfitting Company and Boundary Waters Guide Service) and I were fortunate to be able to spend this New Year's Eve with Dave and Amy Freeman in the Boundary Waters. The trip was even more memorable because it marked Dave and Amy's 100th day of A Year in the Wilderness! To celebrate, we brought a delicious dinner (rotisserie chicken, fresh asparagus, baked potatoes, salad and ice cream), hats and noisemakers, and games.
We walked to their campsite on foot, pulling our supplies behind us on sleds. The conditions were ideal for travel. It was about 20 degrees out with a light dusting of snow, and we had a good view of the majestic snow-covered trees surrounding the interconnected lakes. Along the way, we saw several animal tracks. My favorite was the otter, which you can spot by its unique "hop-hop-slide" movement.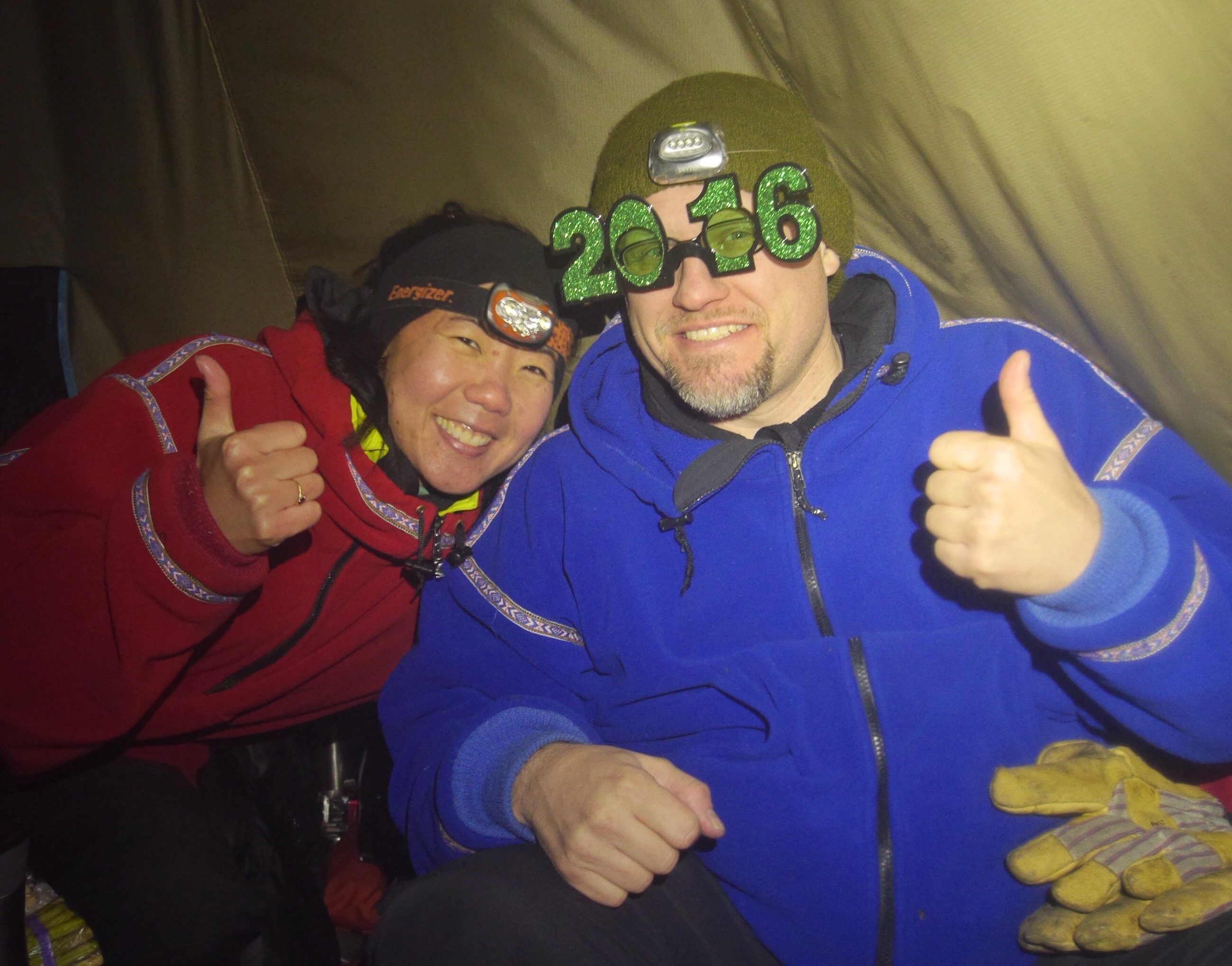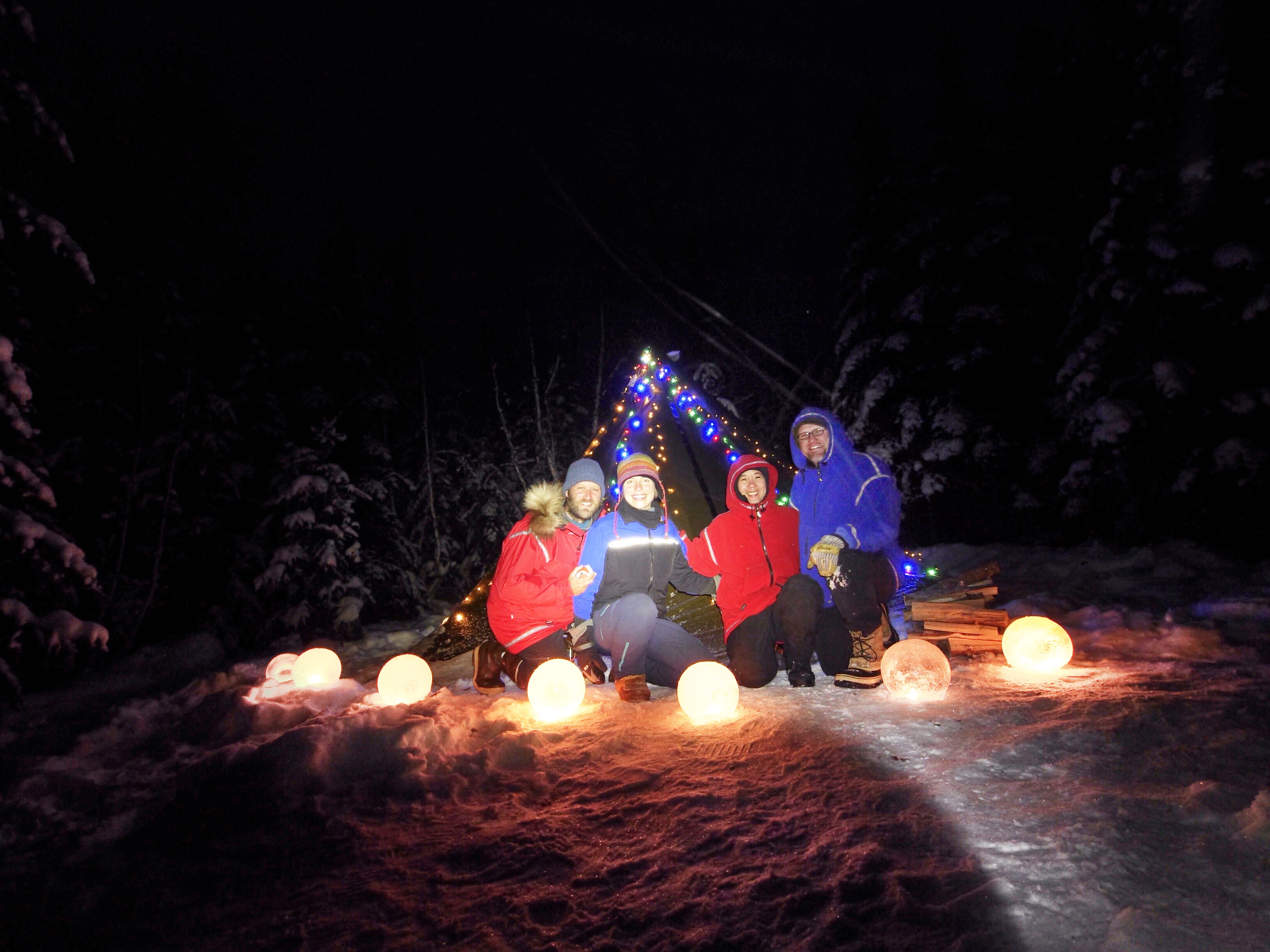 Our evening was filled with delicious food, laughter and good conversation. Highlights included soccer on the lake, making Swedish glogg, and lighting beautiful ice candles in a circle around the tent. Our evening was spent enjoying each other's company, laughing and playing games, and there was something very satisfying in that. I felt renewed and gained a sense of clarity that I could carry into my daily life. Spending New Year's with Dave, Amy and Jason reminded me of how special the Boundary Waters is and the importance of protecting such a valuable resource.
---
Sarah Whiting grew up in northeastern Minnesota, enjoying camping and the outdoors from an early age. She is currently an attorney in Minneapolis and makes frequent trips to the Boundary Waters.