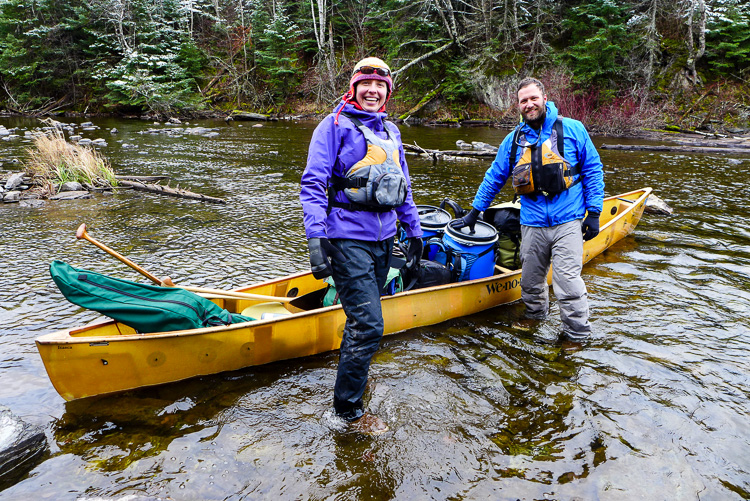 On a cold, snowy Saturday morning in November, our group of paddlers set off from the Moose Lake BWCAW entry point on a mission to resupply Dave and Amy Freeman. Distributed in our canoes were various portage packs brimming with food, gear, clothing and other essentials—Including two pair of snow shoes, intended to see Dave and Amy through the critical ice-in period expected some time in the near future. A period when they will be cut off from resupply for an extended period of time when the danger of thin ice will prevent travel by either watercraft, ski, sled or snowshoe. Our course was set for a rendezvous at the Splash Lake portage.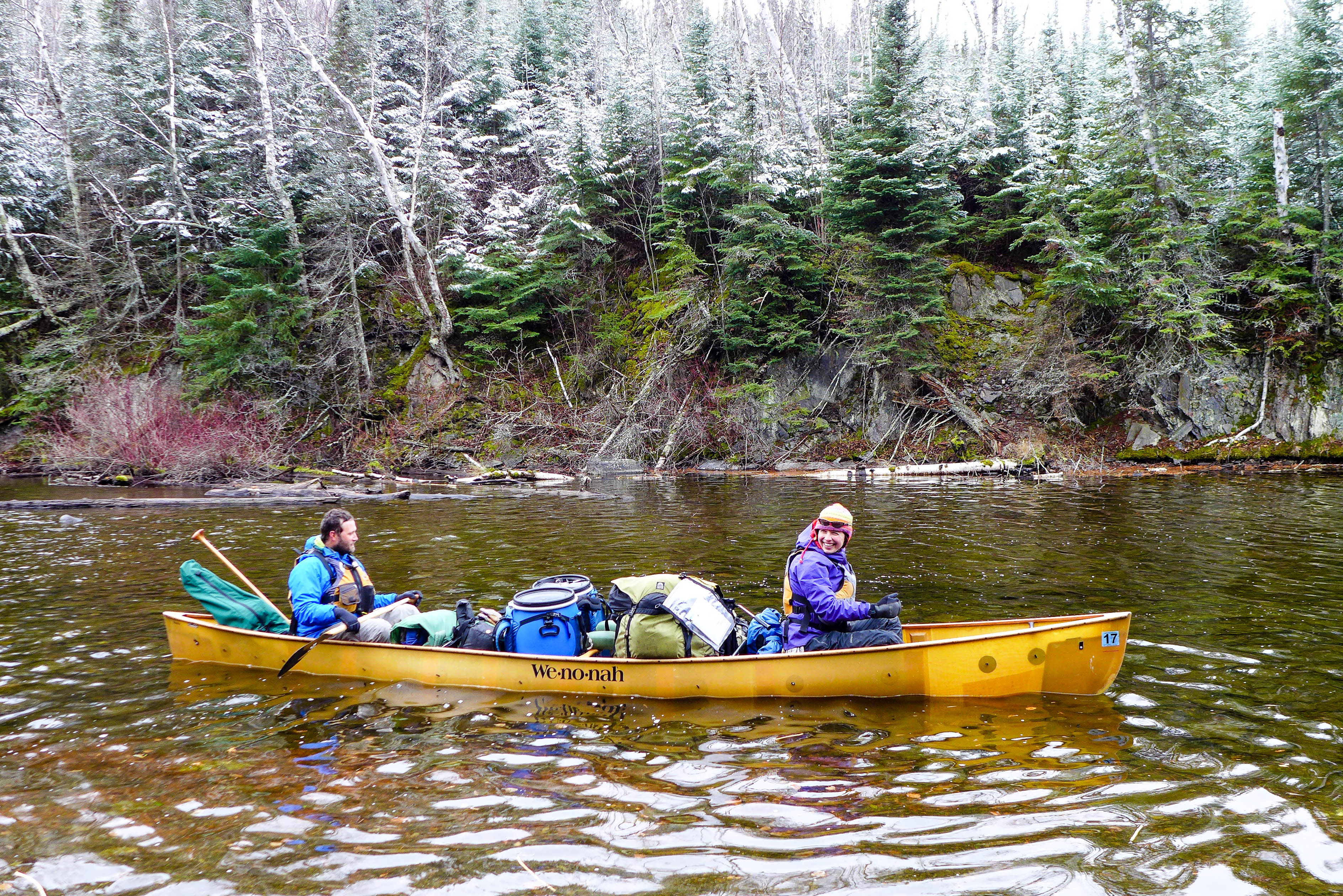 At the time of this writing, Dave and Amy Freeman have been out living and working in the Boundary Waters Wilderness for more than seven weeks. Their work will keep them there for a full year. They are educating school children, taking water quality samples, contributing to science, photographing and filming and acting as the standard bearers for tens of thousands of people with whom they are in solidarity. The goal of this solidarity is simple: to keep the place undisturbed. We on this resupply trip felt proud and privileged to be participating in this effort.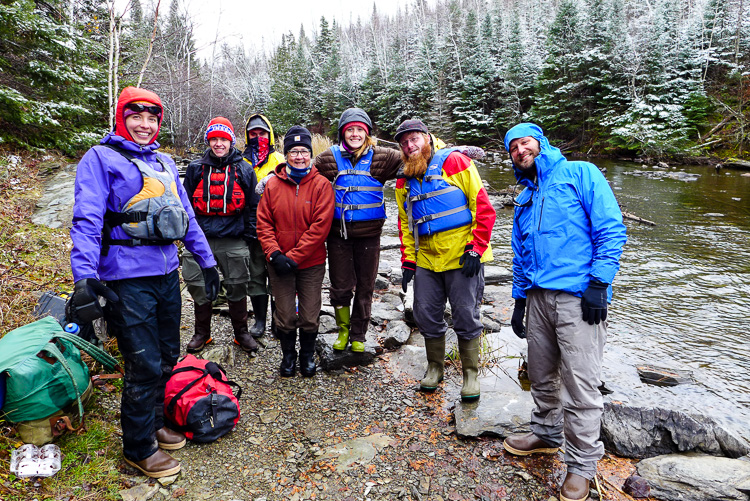 We found Dave and Amy waiting at the portage, backdropped by snow-covered evergreens and a gurgling stream teaming with spawning whitefish. Eagles were circling overhead. I'm happy to report they both look healthy and happy, upbeat and at ease in the woods. We spent part of the morning with them visiting and repacking, organizing and loading their fresh supplies. On the portage trail there was an abundance of fresh wolf scat. Amy told us how they had heard and seen wolves the last few days. They've heard splashing as the wolves take advantage of the white fish in the shallows. Amy described the beauty of being camped near a pack that has been howling just a short distance from their tent. Dave told us how they too have been enjoying eating the fresh fish that are schooling. They recently met up with friends in the area out netting the fish.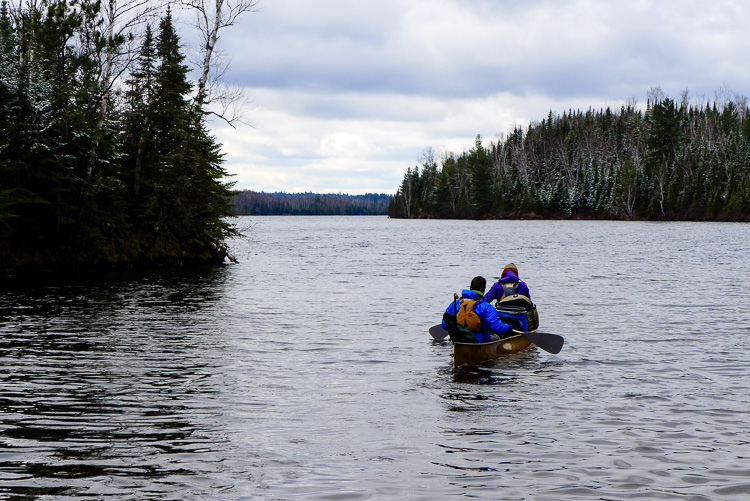 In the early afternoon we hugged one another goodbye. Darkness comes early this time of year. Amy and Dave climbed aboard their heavily ladened canoe and paddled north toward Knife Lake and our group headed south toward the take out and our respective homes. A slate grey sky and light winds reminded us of the coming winter. Though we were parting ways, our goal is the same.
---
Brad Carlson is a native of Virgina, MN, and lives with his wife in a small cabin on the Kawishiwi Trail, eight miles outside of Ely. They split their time between Ely and Austin, TX. Carlson is a retired deaf blind specialist in the field of vocational rehabilitation. Carlson spent his childhood growing up in proximity to the Wilderness and Superior National Forest. He and his wife love paddling the waters of the Wilderness and exploring the back country. They feel strongly that this place should be left undisturbed—forever.