Today is Give to the Max Day, an unparalleled day of giving across the state of Minnesota. The Campaign to Save the Boundary Waters has received an outpouring of generosity from supporters. One of the most passionate wilderness warriors in this Campaign is National Campaign Chair Becky Rom, a third-generation Ely resident. An avid outdoorswoman, Becky has unique insight into the politics of the Boundary Waters. Becky's father, Bill Rom, studied under conservationist and wilderness advocate, Sigurd Olson, and worked as an outfitter in Ely for nearly 30 years. She began guiding trips in the Boundary Waters at the age of 14. Learn more about Becky's passion for protecting the Boundary Waters in her own words below or in her recent interview with Great Old Broads for Wilderness, in which Becky reflected on her history in Ely and connection to the Northwoods. Please give today to support our efforts to protect the wilderness.
---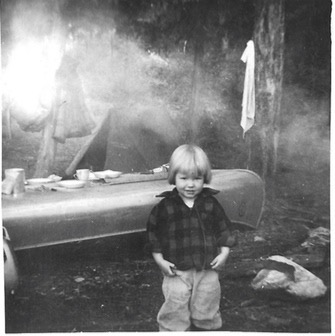 I have loved the Boundary Waters Canoe Area Wilderness since I was a child. Growing up in Ely, Minnesota, I took my first canoe trip at the age of two (pictured right). As I grew older, I worked alongside my father, Bill Rom, in his outfitting business Canoe Country Outfitters (pictured left, below), often guiding visitors on Boundary Waters trips to experience the wonder and natural beauty of canoe country. No matter where I have lived and traveled, I have always returned here. You can canoe in spectacular wild country and catch great fish, or have an extraordinary winter adventure by dogsled. You can tell stories around the fire while the loons and wolves call and the stars pave the sky. There is no other place like it in the world.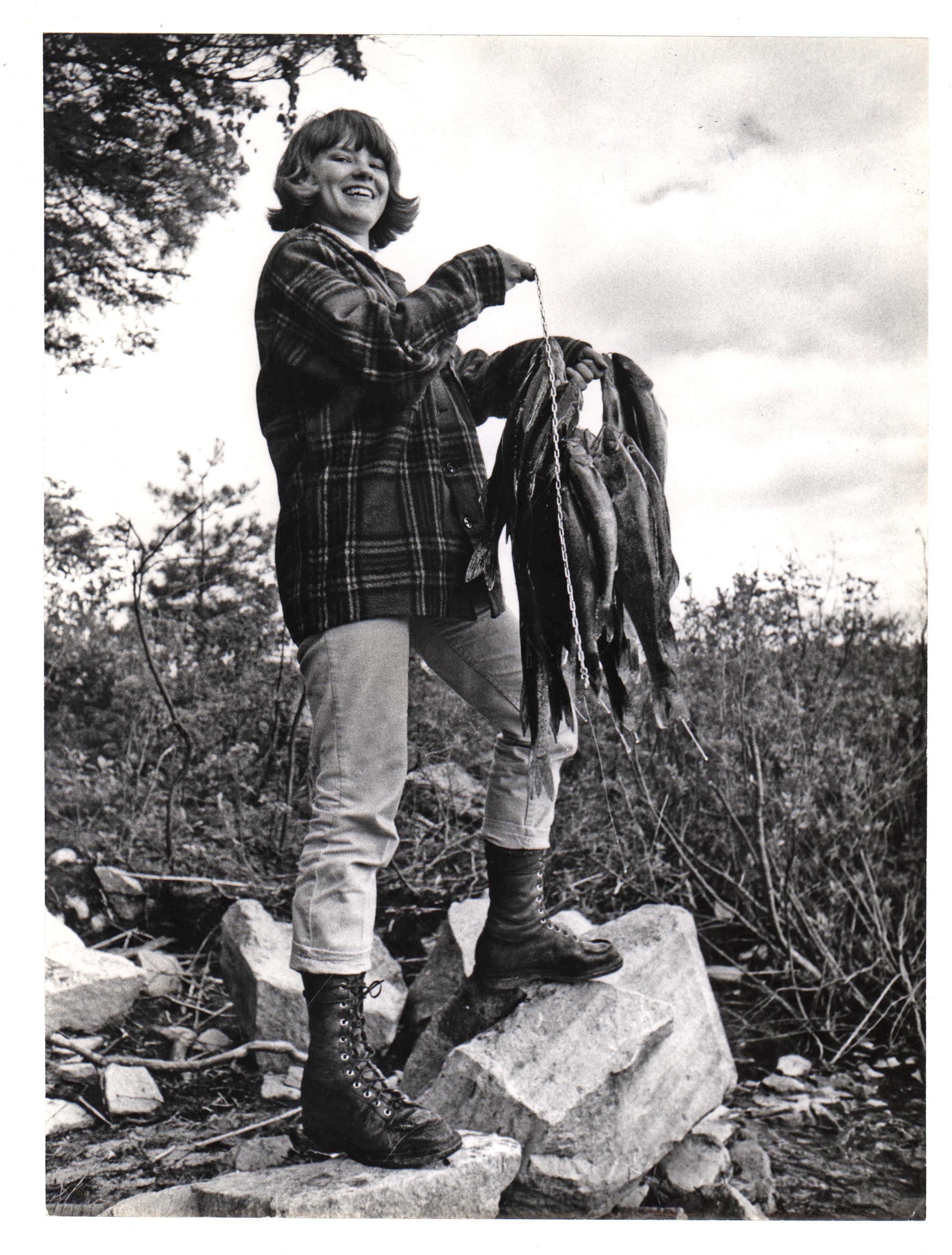 That's why, when I learned that a South American mining company had plans to develop sulfide-ore copper mines right in the heart of the Superior National Forest—in an area stretching for many miles, involving thousands of acres of woods and wetlands along the edge of and upstream from the Boundary Waters—I knew that we must take action.
If we allow this risky type of mining to happen along the streams and wetlands that flow into the Boundary Waters, this canoe country will never recover. The water would be polluted, large areas of woods and wetlands would be destroyed, wildlife and fish would suffer, and this would no longer be a place for families to enjoy.
Together, our voices are powerful. Whether you've volunteered at the Minnesota State Fair or elsewhere, traveled to Washington, D.C. with us, or simply signed a petition asking for the Boundary Waters to be protected, thank you.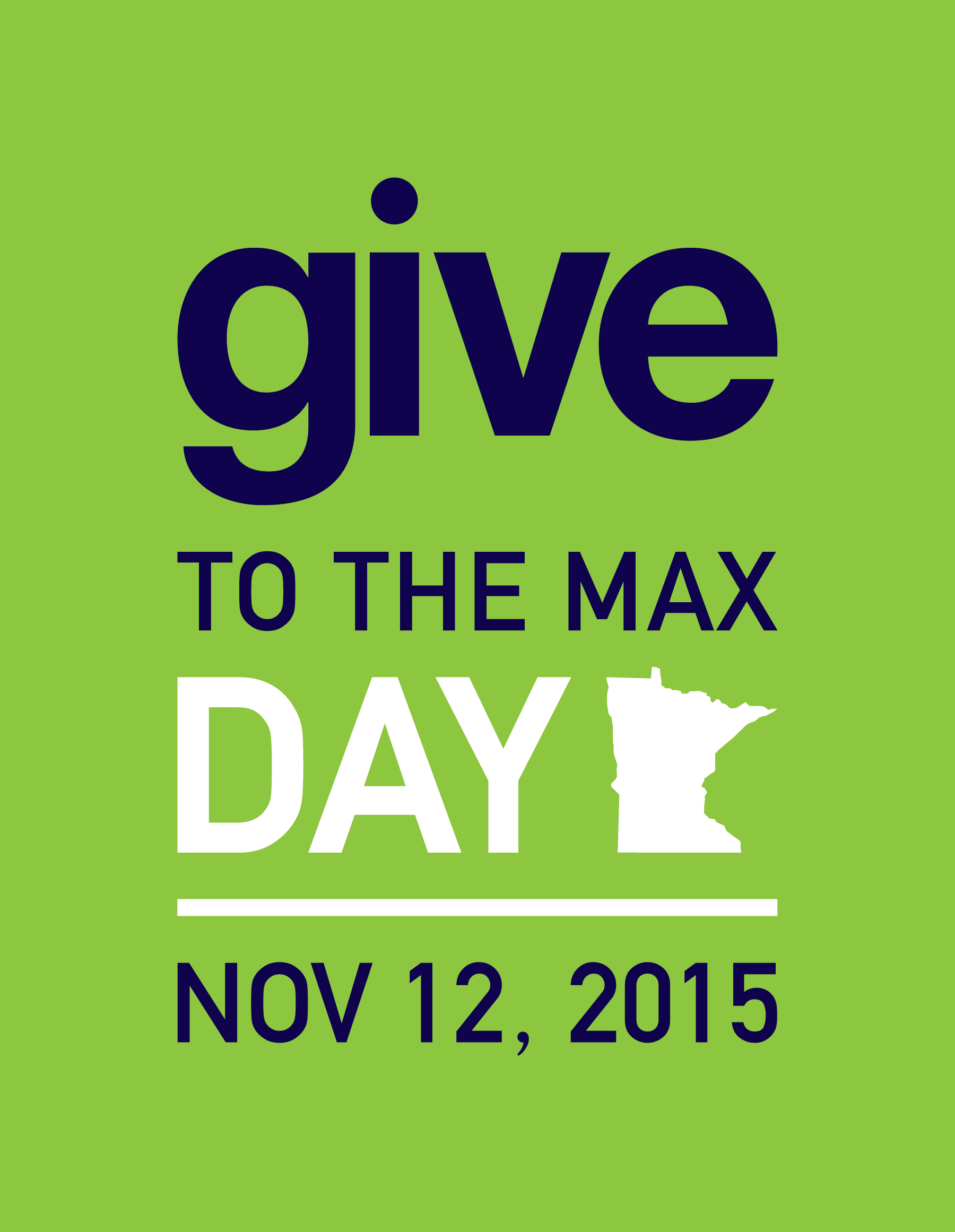 If you haven't yet, please schedule your Give to the Max Day gift to Northeastern Minnesotans for Wilderness and the Campaign to Save the Boundary Waters today.
With NMW's leadership and the tireless work of fantastic volunteers and staff, the Campaign to Save the Boundary Waters has grown with pro-bono legal support from excellent law firms and advice from some of the best and most experienced public lands defenders in the country. We are making progress every day. None of this would be possible without the financial support of people like you. We promise to spend your money wisely.