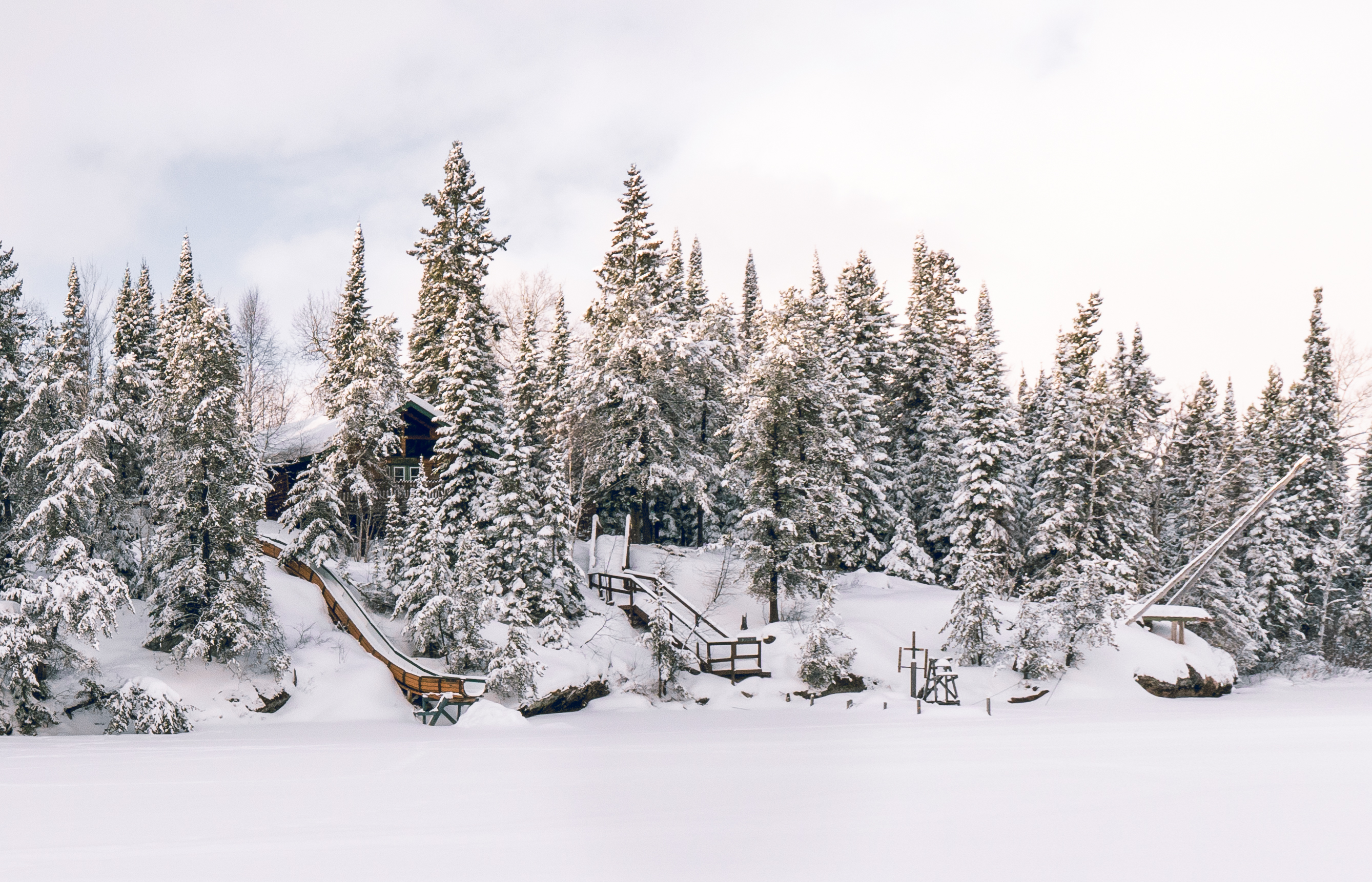 Ashley Bredemus is a writer, photographer, and owner of Birchwood Wilderness Camp at the edge of the Boundary Waters Canoe Area Wilderness. She lives there year-round in a primitive cabin with her dog, Arlo, and dad, Dan. Her blog, An Outdoor Experience, is all about the fullness of a life lived outdoors!
You know that questioning stage of getting to know someone you have a crush on? You're asking the "favorite" questions: what's your favorite movie, what's your favorite meal, what's your favorite song...
When Victor and I were in that stage, just over a year ago, I asked about his favorite quote. He rattled it off quickly as if there could be no other answer, "Love is passion, obsession, someone you can't live without. I say, fall head over heels. Find someone you can love like crazy and who will love you the same way back. How do you find him? Well, you forget your head, and you listen to your heart. Cause the truth is, there's no sense living your life without this. To make the journey and not fall deeply in love, well, you haven't lived a life at all. But you have to try, cause if you haven't tried, you haven't lived."
William Parish originally said that but Victor swept me off my feet with it because I could tell he truly lived by it. We fell head over heels for each other that fall in the Boundary Waters, where we originally met working at Birchwood Wilderness Camp.
As the leaves changed color, we paddled together until the rivers and lakes froze over. We traded our paddles for snowshoes and our canoe for a hand auger. Throughout all the seasons, our favorite place in the BWCAW has been Romance Lake and not because of its sugary sweet name. No, we love Romance Lake because it feels like our own private slice of the Boundary Waters, never another soul in sight.
When Victor showed up at my cabin door last week suggesting we hike to Romance Lake to see if the fish were biting, I thought nothing of it, "I would love to go fishing on Romance with you!"
We hadn't seen the sun in seven days but that morning the sun was on full display, following us as we crossed the first lake on our way to Romance portage.
Seeing the sun wasn't the only natural miracle of the day! I know this sounds very snow-white of me but I've been taking care of a Whiskey Jack with a broken beak this winter. He usually follows me about a quarter of a mile whenever we hike towards Romance but NEVER all the way.
Except for this day! As if Victor had made a deal with the bird, we arrived at the portage to see him perched above us, coo-ing in a tree.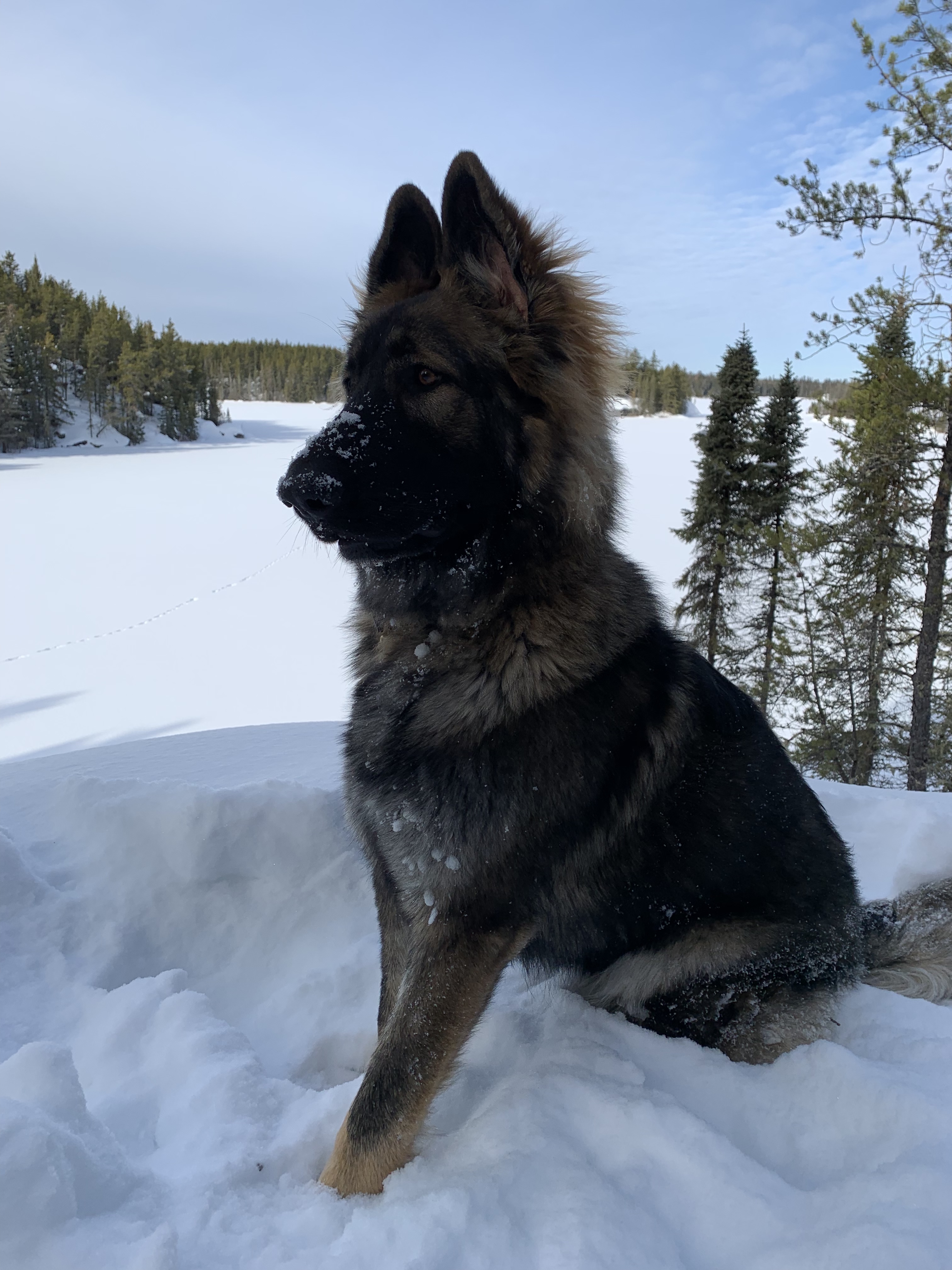 With our bird overhead, I could feel my spirits lifting after days of relentless gloomy weather. We made our usual detour to a nice sitting spot, a vista overlooking Romance Lake when Victor said, "Why don't you take a couple photos of Arlo in front of the view."
"Excellent idea, hunny!"
Arlo sat for her photograph while I snapped away. I could hear my Whiskey Jack in the tree behind me when Victor whispered, "Arlo."
As she strode past me, I turned around to see the love of my life, down on one knee with a ring box in his hand.
Nestled inside was a ring with diamonds from my mother's engagement ring placed perfectly on a thin gold band.
I didn't mean to burst into tears and fall into his arms but I did. I could tell she was there in that moment, as if all the things and people I love came out to make this moment right.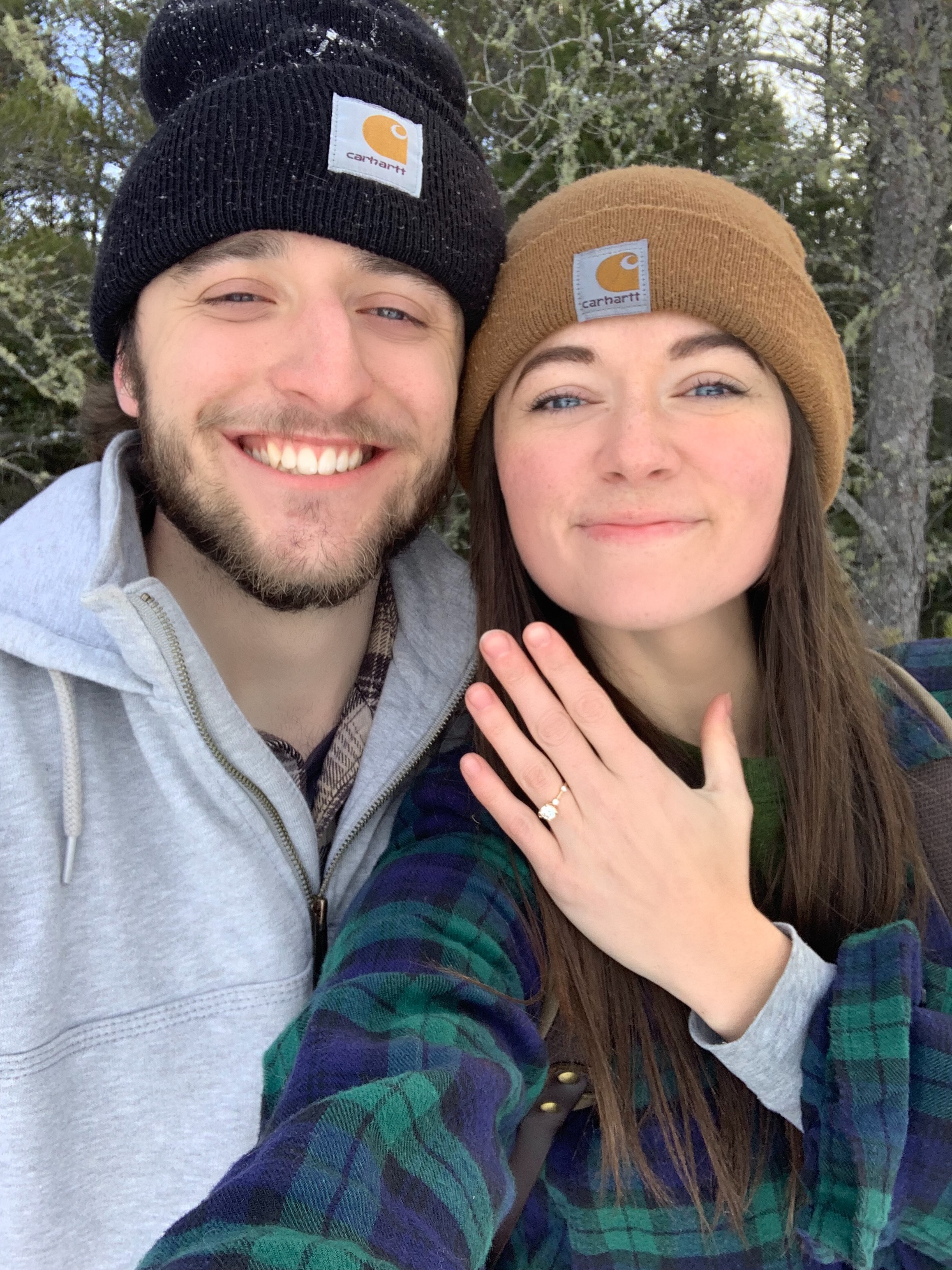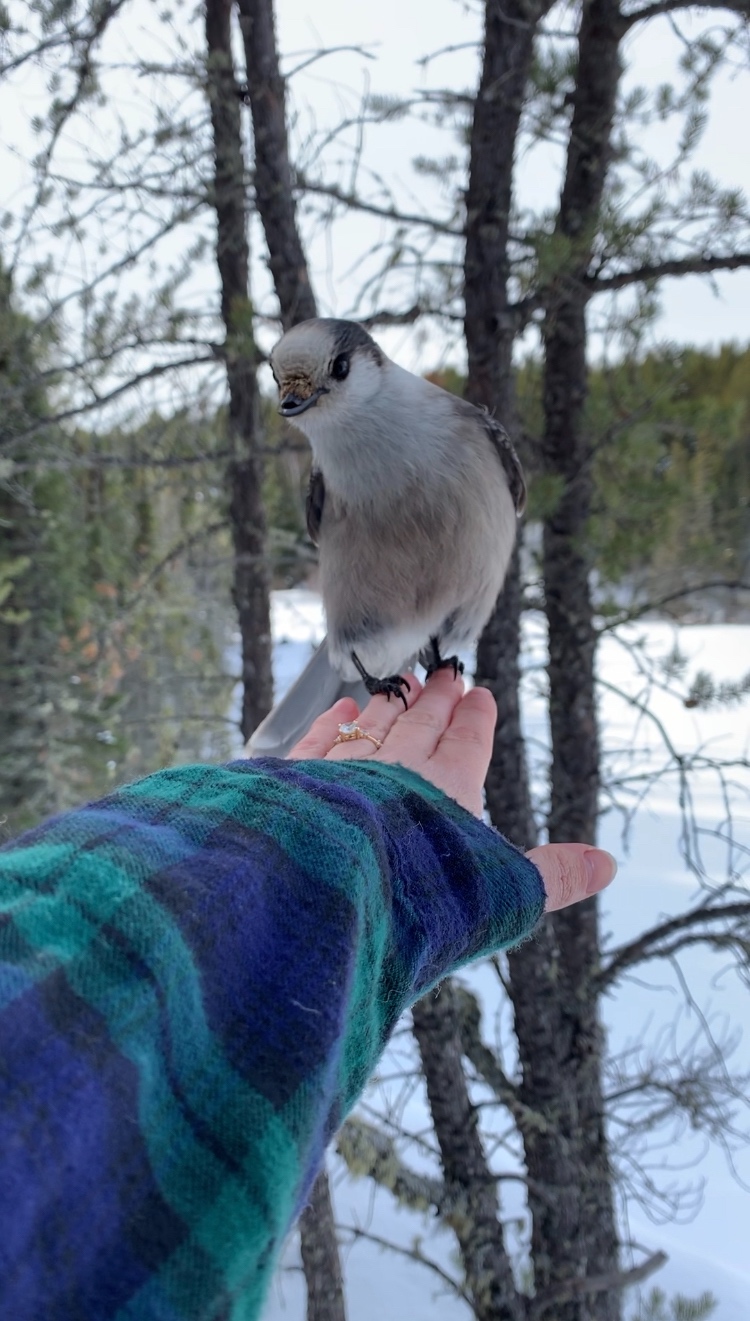 I said yes on the secluded shores of Romance Lake where we first chose to follow our hearts and fell head over heels for each other.
Although we didn't catch any fish that day in the BWCA, we got something so much better - canoe country paddling partners for life.
This Valentine's Day, celebrate your paddling partner and share in our love for the Boundary Waters by sending a Valentine to your representative telling them to protect the BWCA!
Happy Trails,
Ashley Bredemus