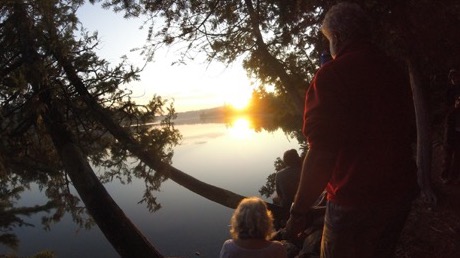 The Boundary Waters is America's most popular wilderness so naturally, there are so many different people standing up to protect the Boundary Waters from sulfide-ore copper mining.
Here are just a few of those people explaining why they love the Boundary Waters and think you should support Save the Boundary Waters on Give to the Max Day.
Donate now to help protect the Boundary Waters!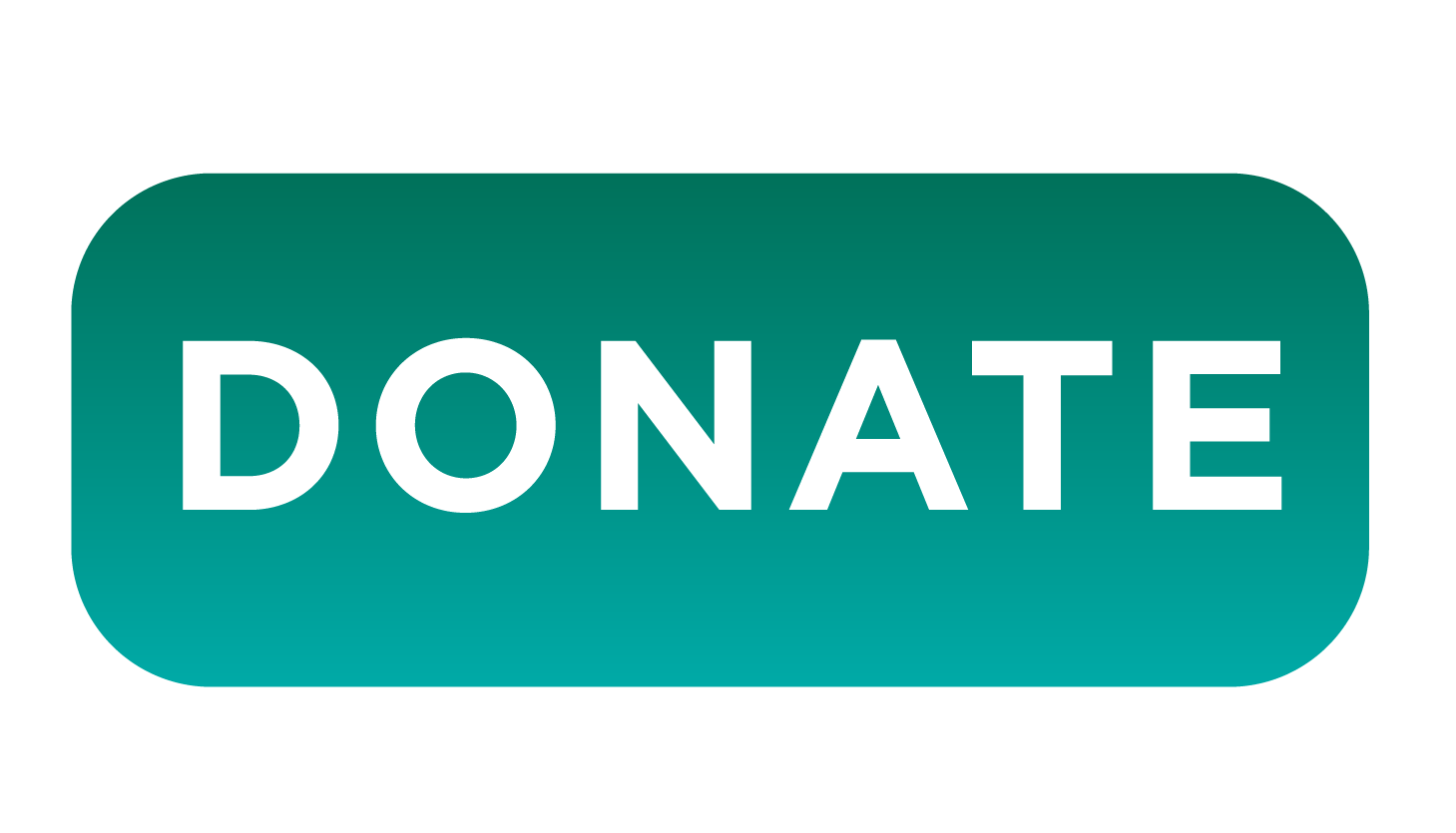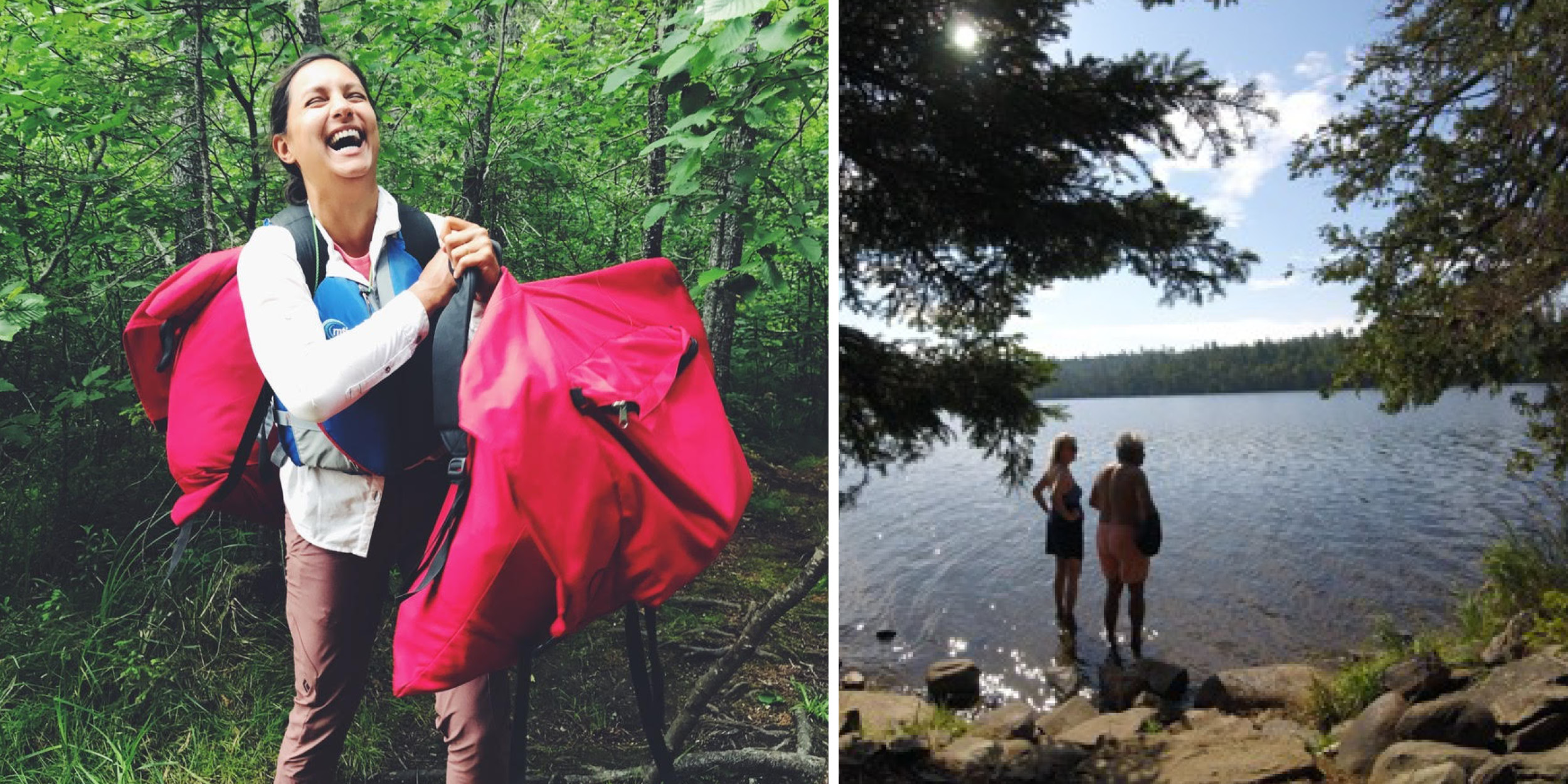 MIA DIVECHA
Proud Save the Boundary Waters donor
I didn't grow up camping. Whatever compromises my Berkeley-based parents had made in summer activities, it did not involve immersion in nature. A few years into my move to Minnesota, my parents were surprised when I invited them on a canoe camping trip in the BWCA with my spouse. I was eager to explore this place that so many Minnesotans claimed as the crown jewel of the state, worthy of repeat trips, and exhaustive itineraries. We piled in our car and made our way up the Gunflint Trail to Hungry Jack Outfitters. Despite our trepidation, they outfitted us beautifully and instructed us to take an approachable route just a few lakes away.
While our first portages were clunky, with lots of yelling and confusion, once we settled into the land things started to change. Without our normal distractions, we were able to focus our attention on each other and on the simple tasks of the day. It was so special to see my parents transform into this new setting: my dad tackling the rain fly while my mom built up a strong fire. I appreciated seeing them in this new light and seeing how nature brought out my dad's desire to sing over the bonfire, and my mom's calm appreciation of a still sunset.
This personal transformation is one of my favorite parts of the BWCA. Since that trip, every year we bring new people up and we get to watch them open up and experience this new place for the first time. One of my favorite memories was this past summer when we took our friends Jack and Anne on their first trip. Not even three hours into the trip Jack exclaims, "this is the best day of my life." It is a treat to both see my friends transform into new people under the night stars and stunning landscape and to deepen my relationships with them with this shared experience. Nothing says relationship building like navigating a canoe in windy weather!
I urge you to support the protection of the BWCA from dangerous sulfide-ore copper mining, so that we can continue to invite in new friends, family, and colleagues to experience this precious place. This land belongs to everyone, and deserves to be experienced and appreciated by both first-timers and BWCA veterans for generations to come.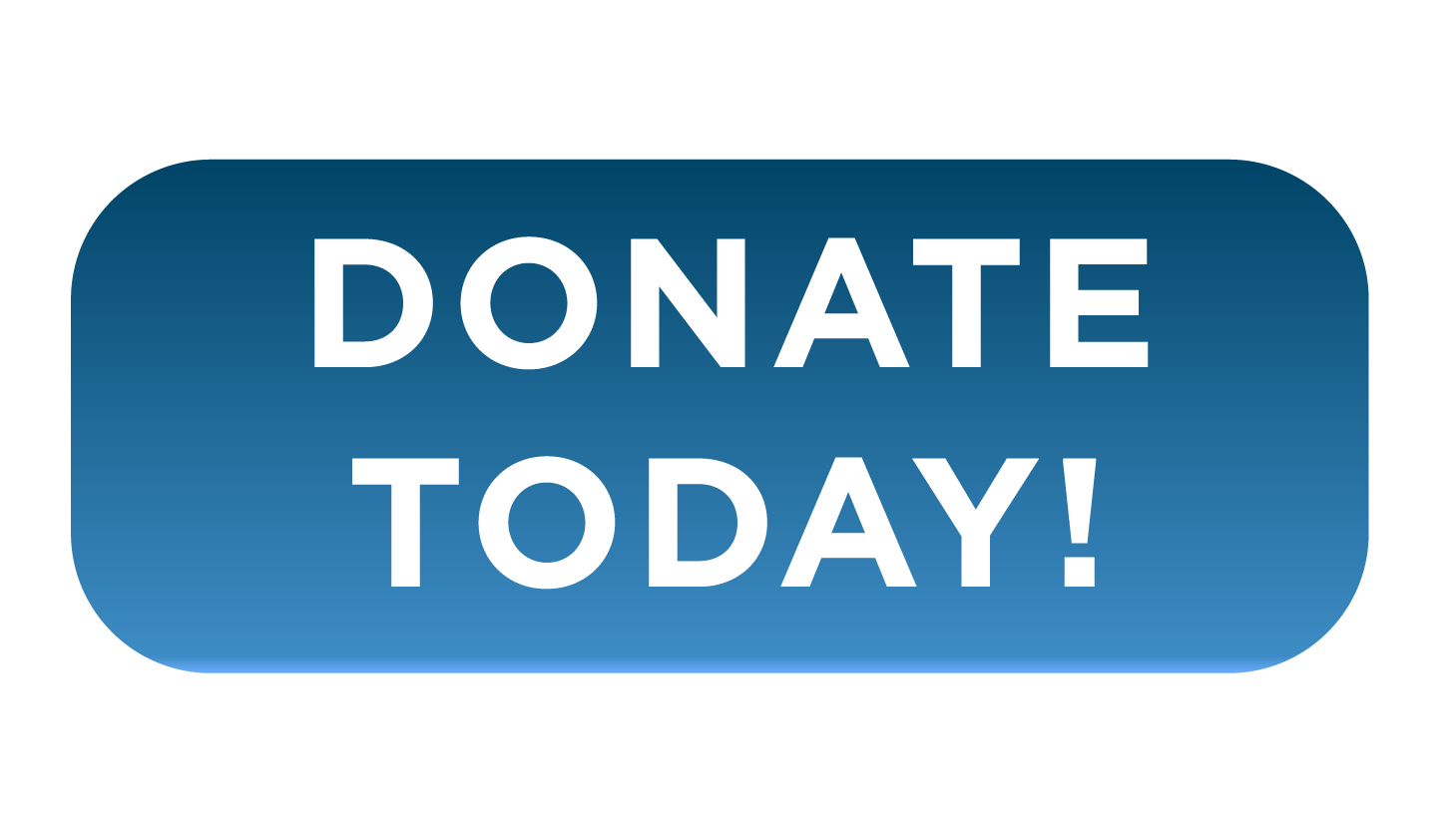 AUDREY, MEGAN, AND SYDNEY
Passionate Campaign volunteers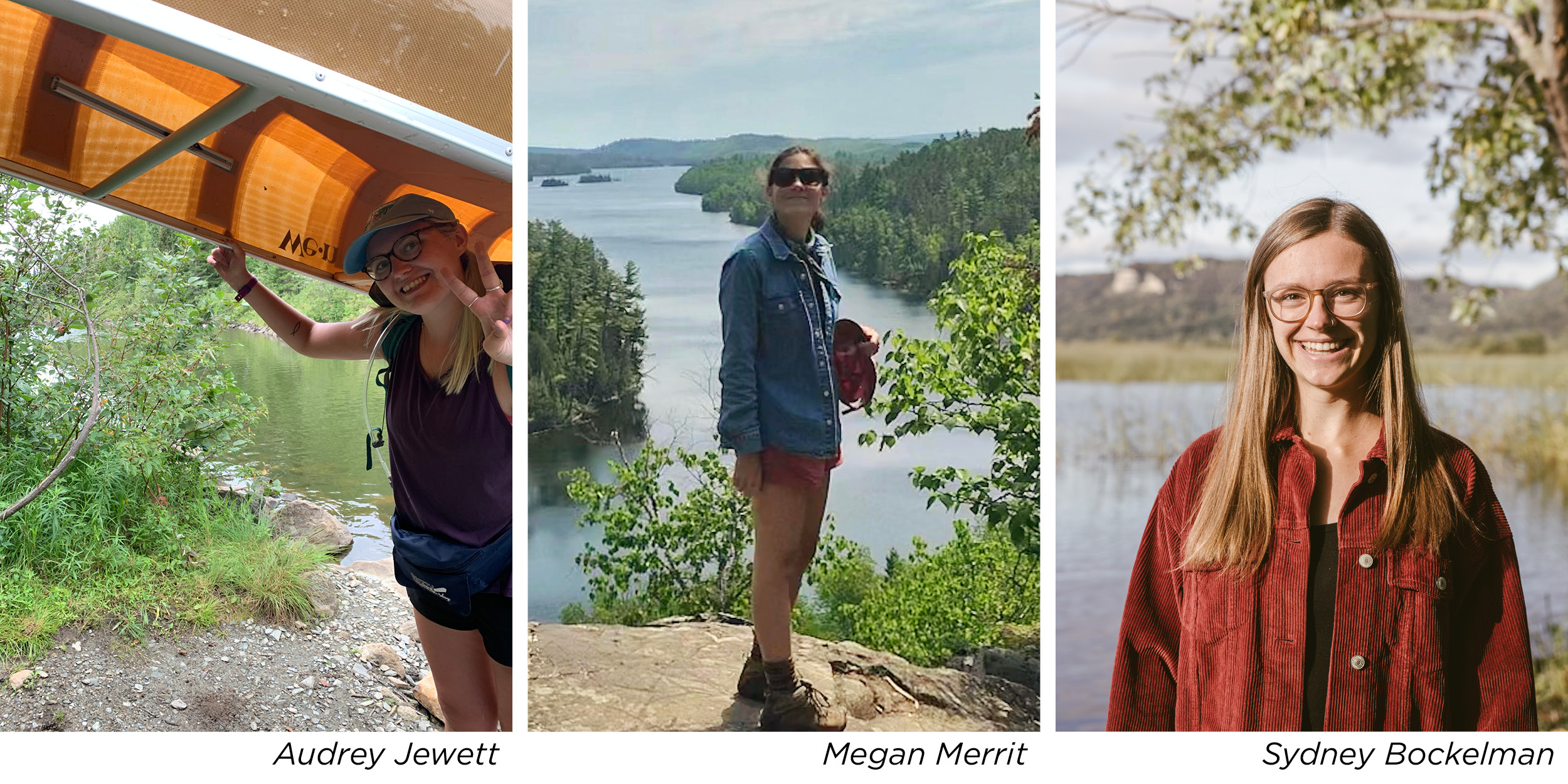 Audrey Jewett
The Boundary Waters has been a source of motivation to become more politically mobilized than ever before in 2020. Places like the BWCA deserve to be protected and advocated for.
That's why I am asking you to help the Campaign by donating today. Every dollar counts in the fight to protect this incredible Wilderness.
I have been a volunteer with Save the Boundary Waters campaign for 6 years. Working alongside so many dedicated folks at the campaign has been inspirational over the years! I have co-lead the Chicago chapter of the campaign for about two years now. I love meeting so many fellow paddlers in the Chicagoland area, and educating one another on how to protect our public lands!
Megan Merrit
My name is Megan and I'm one of the Chicago ambassadors for the Campaign. My family has had a cabin in the Boundary Waters since the 1960's that I've been going to my entire life. Since the start of this crazy year, it has been a source of constancy in this ever changing, uncertain world we're currently living in. I've been able to escape to the BWCA a few times this year and it feels like one of the only places within reach, where all the noise fades away. I've been inspired by listening to the people who are so dedicated to protecting these lands and waters and it makes me hopeful for the future of all public lands. It has been my absolute pleasure volunteering and helping out where I can.
Sydney Bockelman
In uncertain times and with our communities craving connection, I've seen more and more people turn to the outdoors for solace this year. The BWCA continues to prove that it is a place for quiet contemplation, connection with nature, and community building. And in order to continue doing so, the BWCA needs our stewardship and support!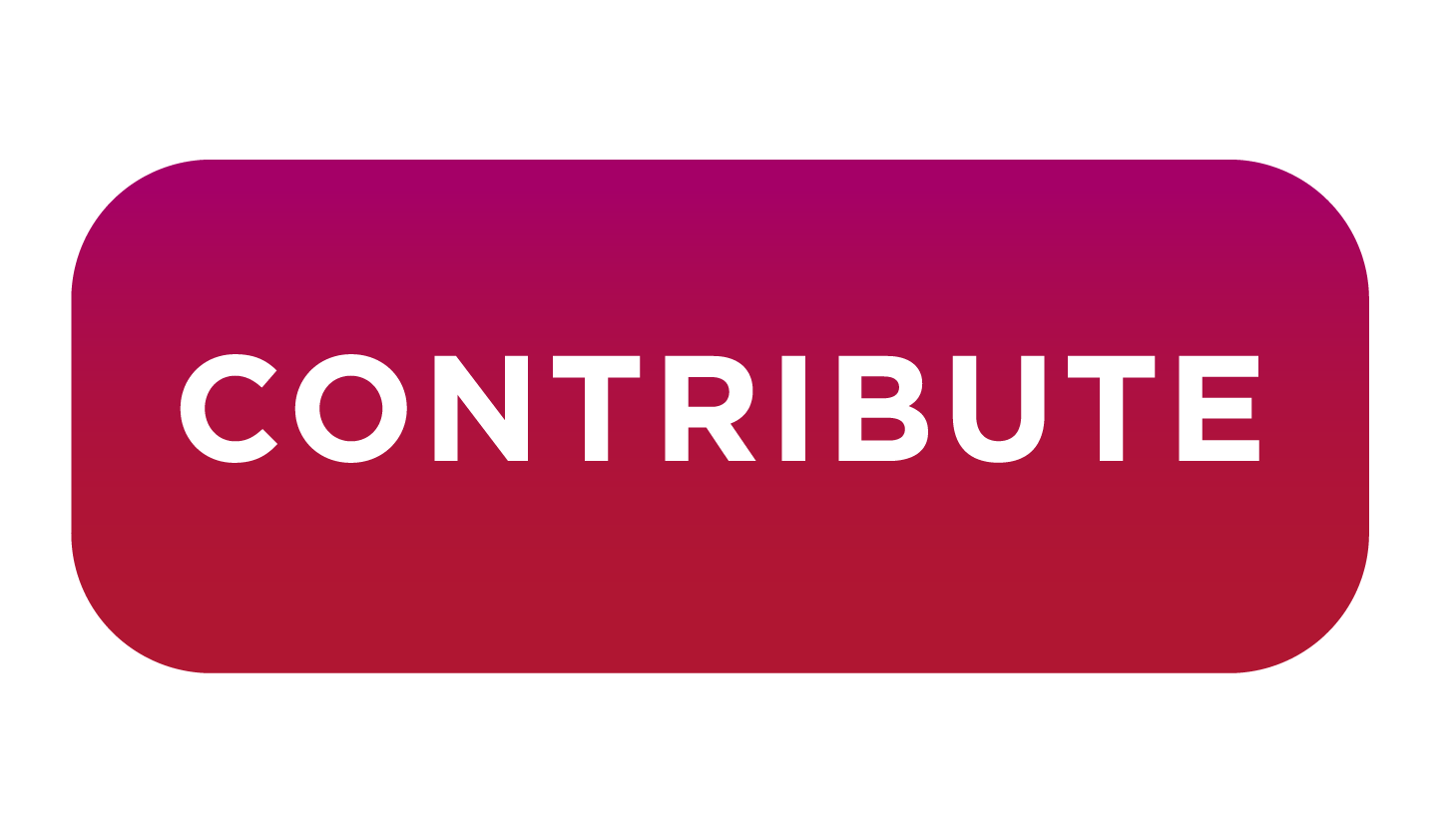 MAT & TRAVIS
True Boundary Waters lovers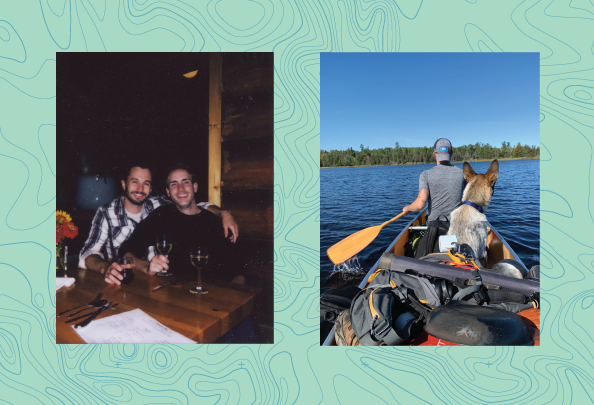 Mat and I have been going to the Boundary Waters every year since we've been together. As a good friend of ours once said, "The Boundary Waters is a true test of whether a couple can survive marriage." Well, after several trips together, I decided it would be the perfect place to ask Mat to marry me. When the time came for the wedding, it felt only right to ask our guests to make donations to the Campaign to Save the Boundary Waters. We just celebrated our marriage on a mid-October trip and couldn't be happier!
Please join Mat and me in supporting the Campaign, which leads the fight to protect our favorite place, by making a contribution today.