Dear Friend,
Today, on Give to the Max Day, I write to you from Washington, D.C. where I'm leading a contingency of 40 high school and college-aged kids, who are Wilderness Warriors from across America—including Peru—advocating to our nation's elected and appointed officials on behalf of our favorite Wilderness: The Boundary Waters Canoe Area.
It is your support that makes trips to D.C. like ours possible. Give NOW during the Power Hour to help the Campaign to Save the Boundary Waters win additional Give to the Max Day funding that will take this fight even further.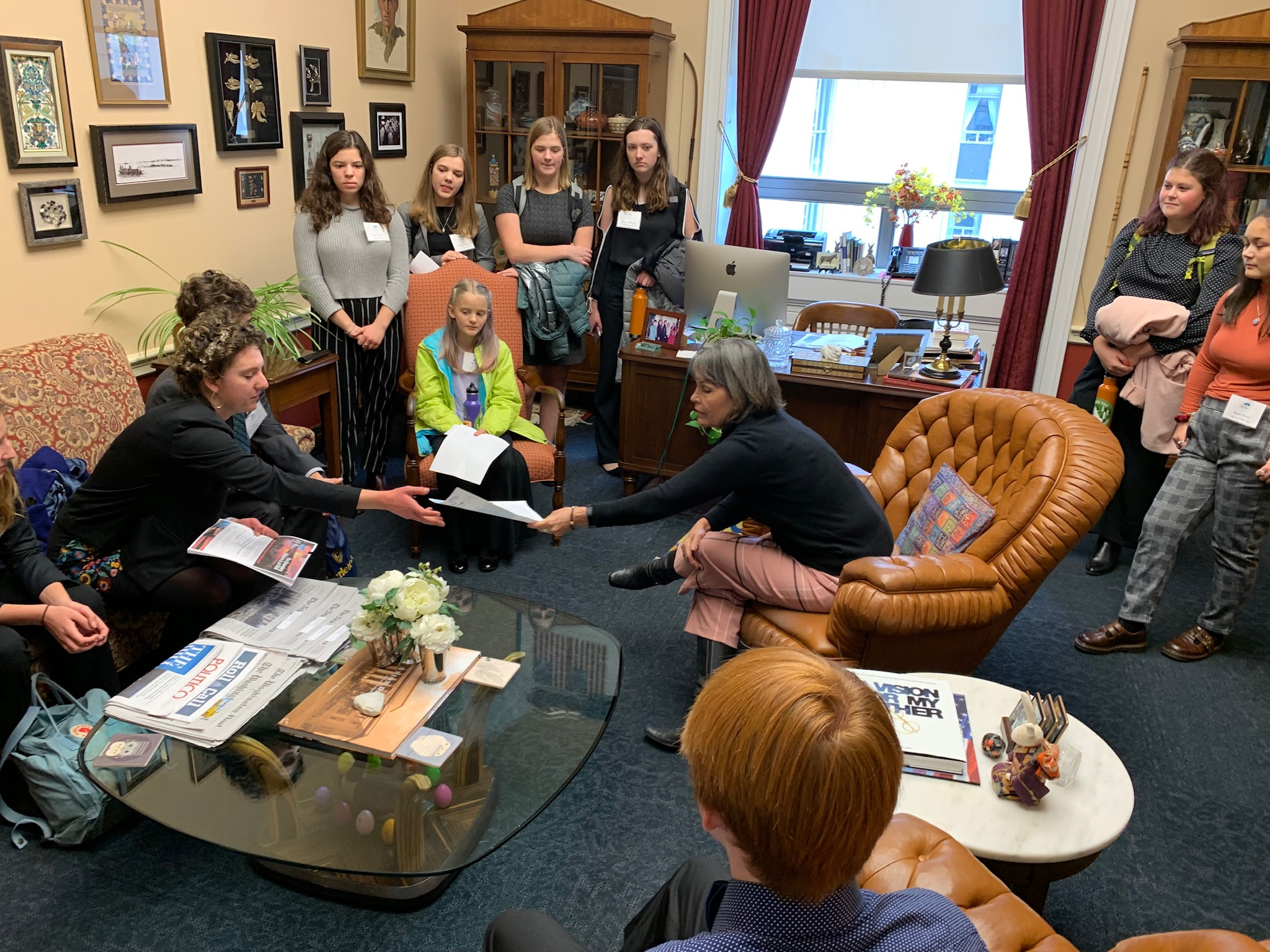 Kids for the Boundary Waters meeting with Representative Betty McCollum in Washington, D.C., November 13, 2018.
Most of you know my story by now: at 13 years old I was diagnosed with leukemia and made a wish that became my mission—to protect the Boundary Waters against the threat posed by a giant, foreign mining company called Antofagasta.

Antofagasta has proposed sulfide-ore copper mining within the watershed of America's most visited and pristine water wilderness. This type of mining is very different from Minnesota's traditional taconite mining; sulfide ore copper mining has never been done in Minnesota, and has never been done anywhere without significant environmental damage. This foreign mining conglomerate wants to invade and endanger our wilderness in order to exploit and extract America's resources. The result? Waters, wildlife and woods that will be forever altered and poisoned.

Please give NOW during this crucial Power Hour to help the Boundary Waters from this dangerous sulfide-ore copper mining.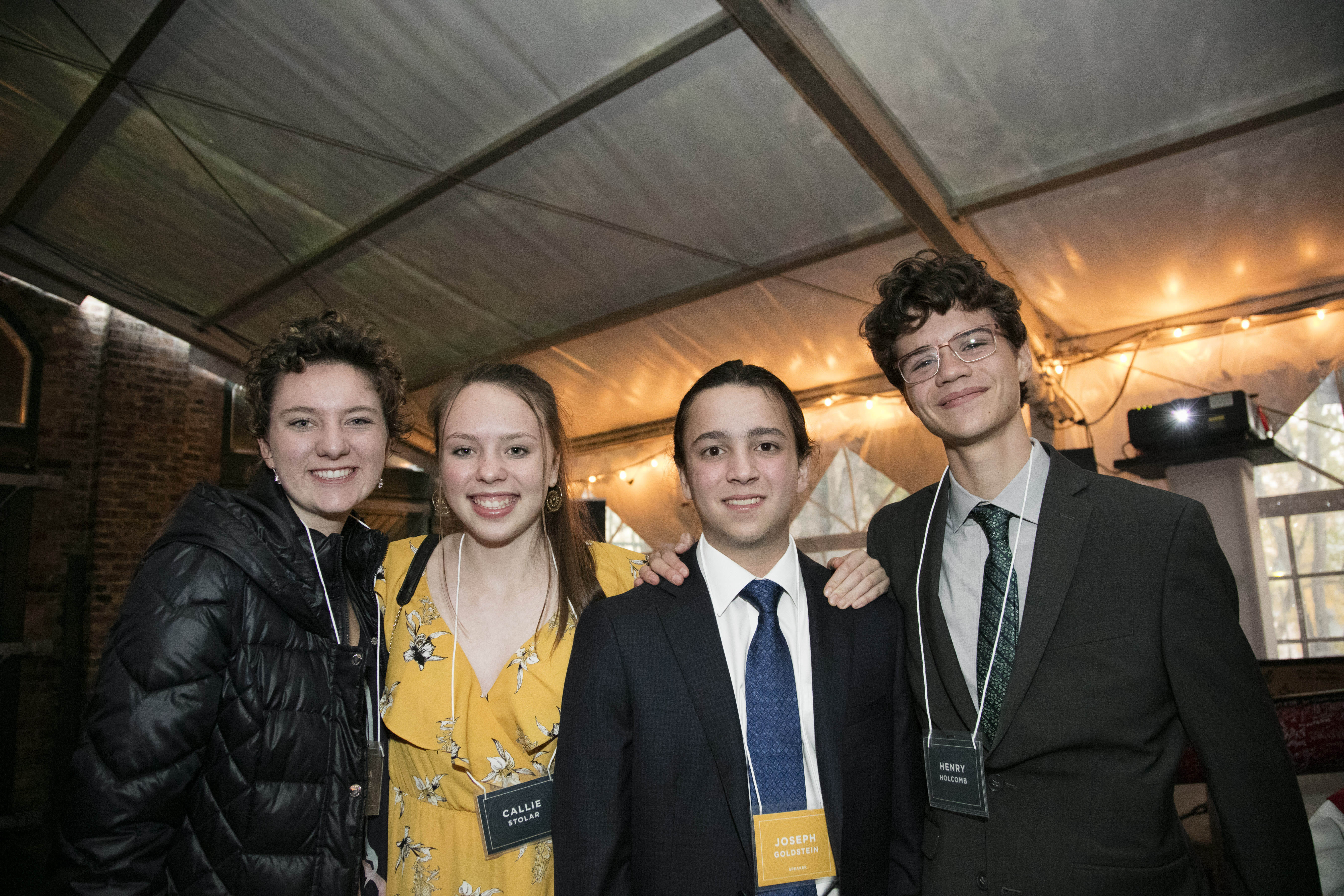 Kids for the Boundary Waters in Washington, D.C., November 13, 2018.
In February I took my last dose of 3.5 years of daily chemotherapy, closed the door on cancer and decided it was time to up my game on behalf of the Boundary Waters. And so on June 19th, in front of the Washington Monument and with a small group of equally committed teenagers by my side, together we launched a new initiative: Kids For The Boundary Waters (Kids4BW). We are back in D.C. this week, working as hard as we can to save this special part of America for all of us.

Please join my team of Wilderness Warriors in protecting this special place for every generation. Right now is the Give to the Max Day Power Hour, a monumental hour that gives the organization who raises the most money during this hour of giving thousands of extra dollars to put towards their cause.

Not only will your donation help boost the Campaign's chances of gaining thousands of dollars in additional funds, if you GIVE RIGHT NOW, you'll also be entered to win cool outdoor prizes.

Even better news? When you donate right now, your gift will be doubled! We've received a generous $65,000 match, significantly increasing the impact of your donation. Please donate now to make the most impact.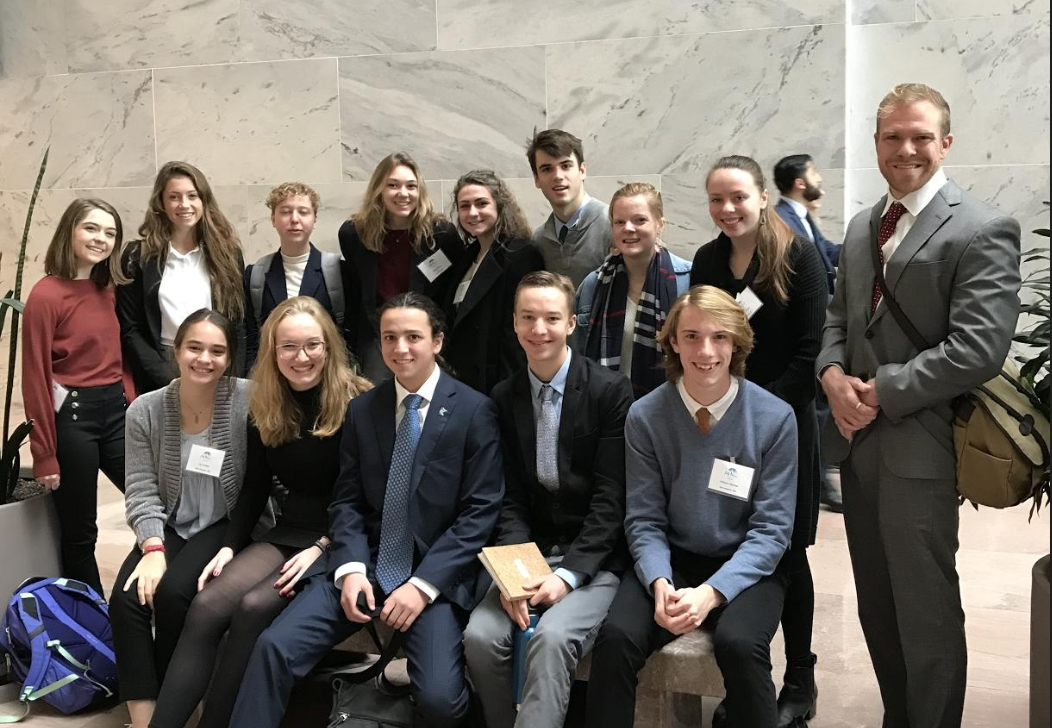 Kids for the Boundary Waters, 40th Anniversary Celebration, October 22, 2018.
Living with cancer is no joke, but it is also a surprisingly good teacher. Although I'll still be sorting lessons for years to come, the one thing I have learned for sure is that sometimes life only gives you one chance to get it done. This is it. This is our chance to save America's Boundary Waters Canoe Area Wilderness.
On behalf of Kids4BW Wilderness Warriors and the Save The Boundary Waters Campaign, thank you. Your support – your email, your comments, your amplification of our voices and, of course, your donation dollars, are all critically important as we work towards permanent protection of the Boundary Waters.
Paddle On!
Joseph Goldstein
Suit Up. Show Up. Repeat
DONATE HERE: