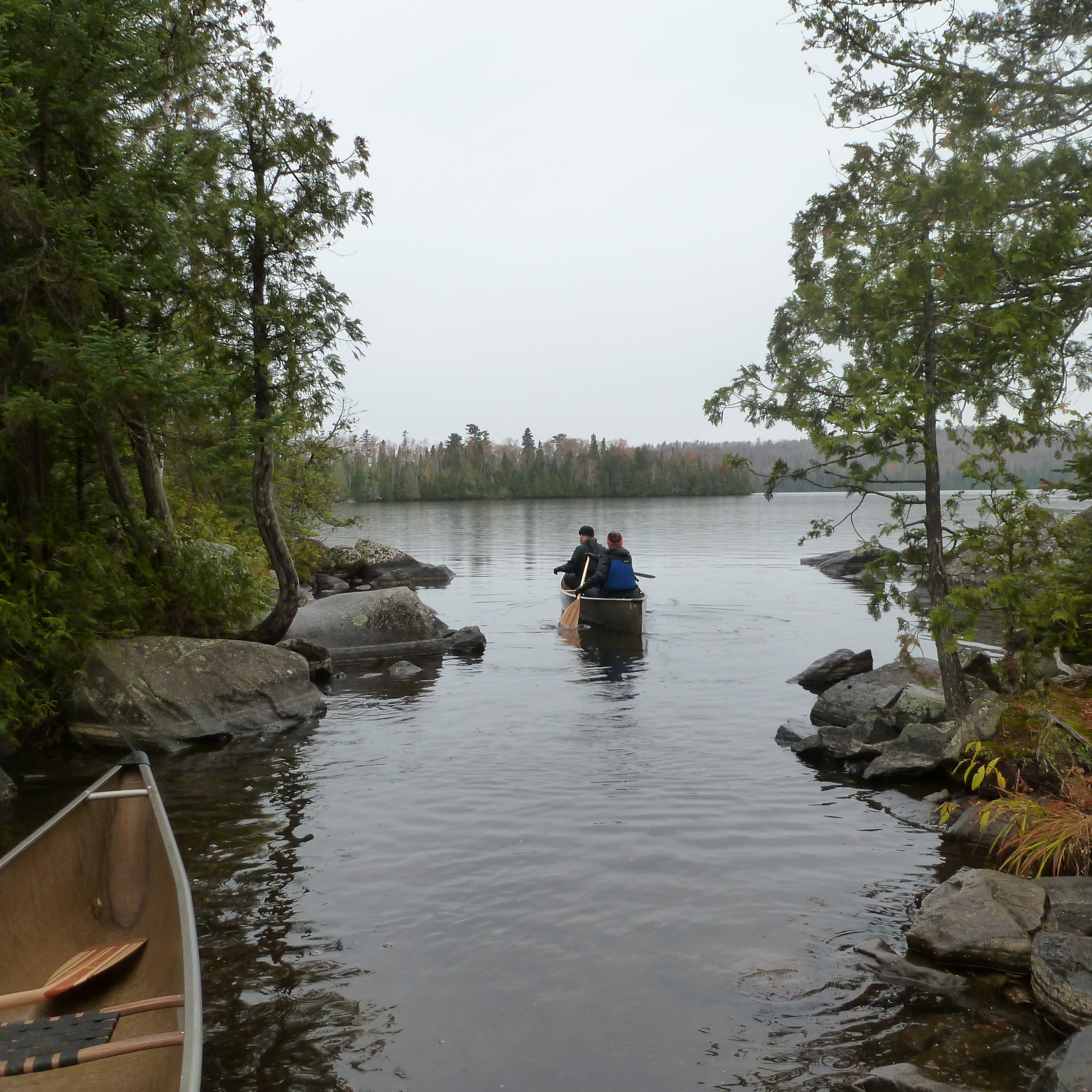 Jake Marble is a rising senior at the University of Minnesota-Twin Cities, originally from Milwaukee, Wisconsin (go Packers!). He hopes to combine his passions for creative writing, sustainability, and the outdoors, and maintains a blog / writing collection dealing largely with nature, environmentalism, and sense of place.
I didn't grow up Minnesotan. My dad did—a product of South Minneapolis, local public schools (go, Washburn Millers!), and only the most Midwestern, Brady Bunch family of 16. But me, I was raised a foreigner, an alien; a… Badger—and a haughty one at that.
For years, our family has scoffed at Dad's cornucopia of ingrained, unshakeable 'Sotan -isms and behaviors: to us normal folk, a hot dish is anything not served cold, I mean duh; killing 'em with kindness is a true possibility (Yes, the blank-faced, teenage cashier knows that you appreciate it, Dad…); and by god, I'll show you where you're about to get popped if you call a soda "pop" one more time!!
The point being, that though every Christmas of childhood was rung in by making the 6-hour hike up I-94, screaming my little head off on Mall of America roller coasters, and renting out an entire hotel floor for the Marble-Larson family reunion, very little time was spent exploring the rest of the state's offerings.
So when 18-year-old Jake made the previously unthinkable, nearly blasphemous decision to become a Golden Gopher (may his fiercely proud Badger spirit rest in peace…), he'd troop into freshman year with blissful innocence—virtually unfamiliar with the Minnesota outside of Nickelodeon Universe, the Bloomington Embassy Suites, and 50+ relatives sharing hot di… dammit, I mean, CASSEROLE!
An unacquaintance which, regretfully, includes the Boundary Waters. Despite a late-high-school, crystallizing love of environmentalism + outdoor adventure, it wasn't until I walked into my very first UMN Outdoors Club meeting—nervously eager to trek 'round my adopted state—that I ever received a primer on the BWCAW. Call it a Wisconsin boy's ignorance, call it (in only veiled, Midwest passive-aggressive terms) plain insanity, but my first impression of the so-called "B-Dub's" was one of some confusion over its hushed reverence: Like, why are these overzealous students in matching green t-shirts preaching the sanctity of this place like it's some northwoods Mecca?
Don't get me wrong, no one needed to convert me to the wonders of the open water with a strong canoeing sermon. At that point, I was fresh off a high school class expedition traversing the entire Milwaukee River, plus profited from a lifetime of casual, summer paddling in Door County—WI's compressed, definitely less adventurous riff on the North Shore.
And so, perhaps my thinking went, I've already run the length of a watershed, portaged quite literally through small-town Wisconsin streets along the way, glided awe-struck under thick crustings of stars, and seen the last few years pass from the stern (and the duff…), on the trail, and between thin nylon walls; how much better can it get?
But, oof da, even at the expense of my home state pride, never have I been so glad to be wrong.
Ironically, no matter my freshman enthusiasm, I wouldn't actually get to the Boundary Waters that first fall. A backpacking trip on the Superior Hiking Trail was a more-than-wonderful substitute, bear bag-hanging troubles and all, after which northern Minnesota would have me nabbed hook, line, and sinker.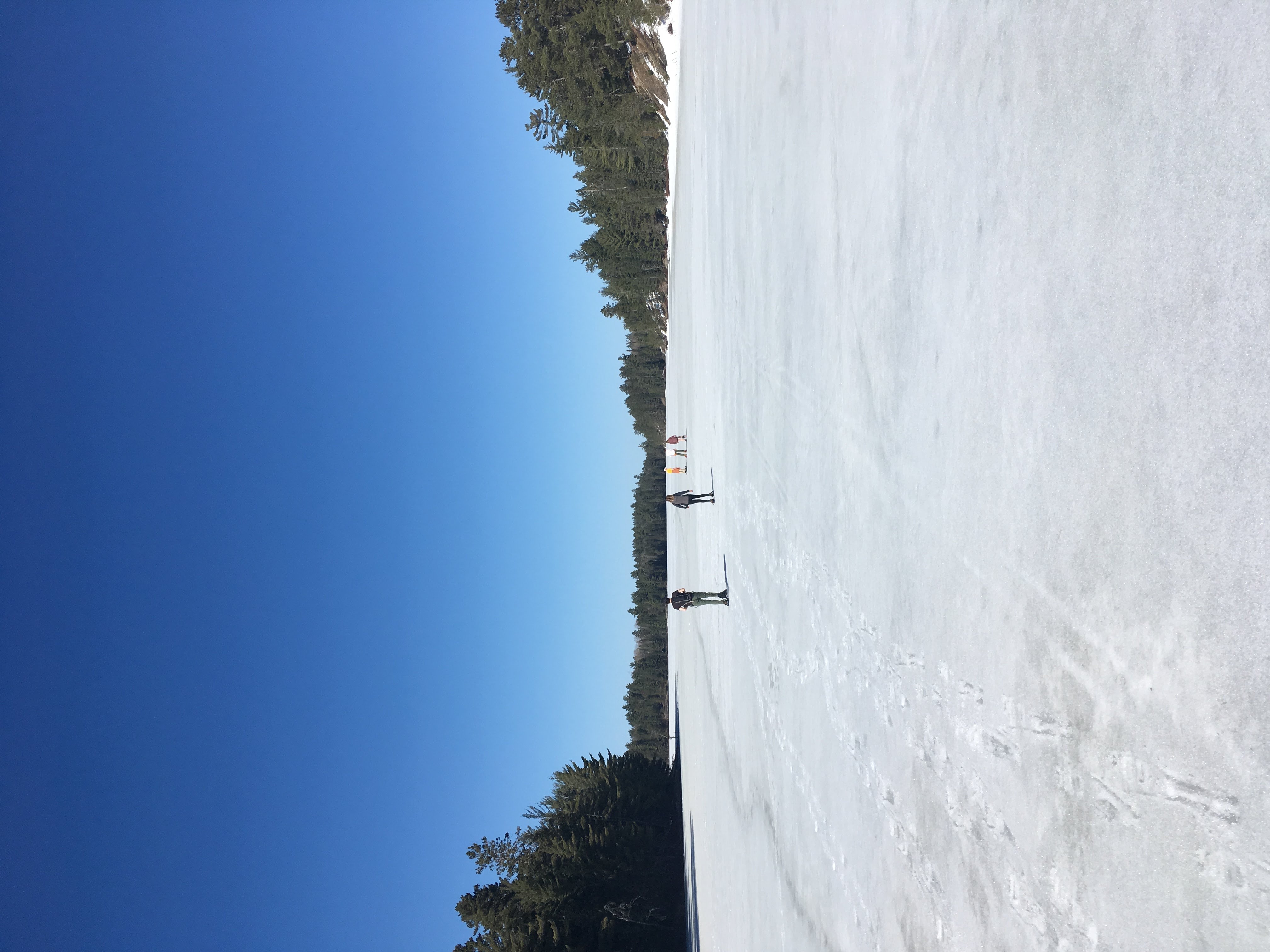 My first BWCA opportunity would, though, come a season later—smack-dab in mid, why-the-heck-is-it-not-spring-yet April, when the lakes were still powdered ice blocks, and pitching a tent an exercise in relative masochism. So we didn't, our joint group from Outdoors Club and Gophers for the Boundary Waters—being neither geared up nor hardcore enough for snowglobe camping—electing instead for the Schurke's Wintergreen Lodge (and can anyone possibly complain about that?). We'd tend to their army of lovable sled dogs, crunch across the lakes in snowshoes, unsuccessfully lay out for the northern lights, visit proposed mine sites near Ely, and get familiarized with the campaign, the issues, and the area itself.
In short, it was a blast. Sorry, Door County, but they've reeled me in.
Almost exactly two years later, and my freshman self would be proud, and a bit shocked, to have so much to look back on. I've since returned to the BWCAW three (unfrozen) times, have made dozens of other treks up north, and find myself in the once-curious place of leading trips myself.
But at this moment, the yipping sled dogs, that good burn from hours turned days turned seasons of paddle dragging, and maybe most of all, intimate, quality time spent in the wilderness with good people… feel one miles-long portage away. Still feeling the heartbreak of my study abroad semester in Senegal cut short, nothing in the world sounds better than an escape to the backcountry, thudded back in my country as I am. But that, of course, isn't all that feasible right now. Not only having forced me home, COVID-19 has also wrenched me away from places in nature I love—as it has so many of us.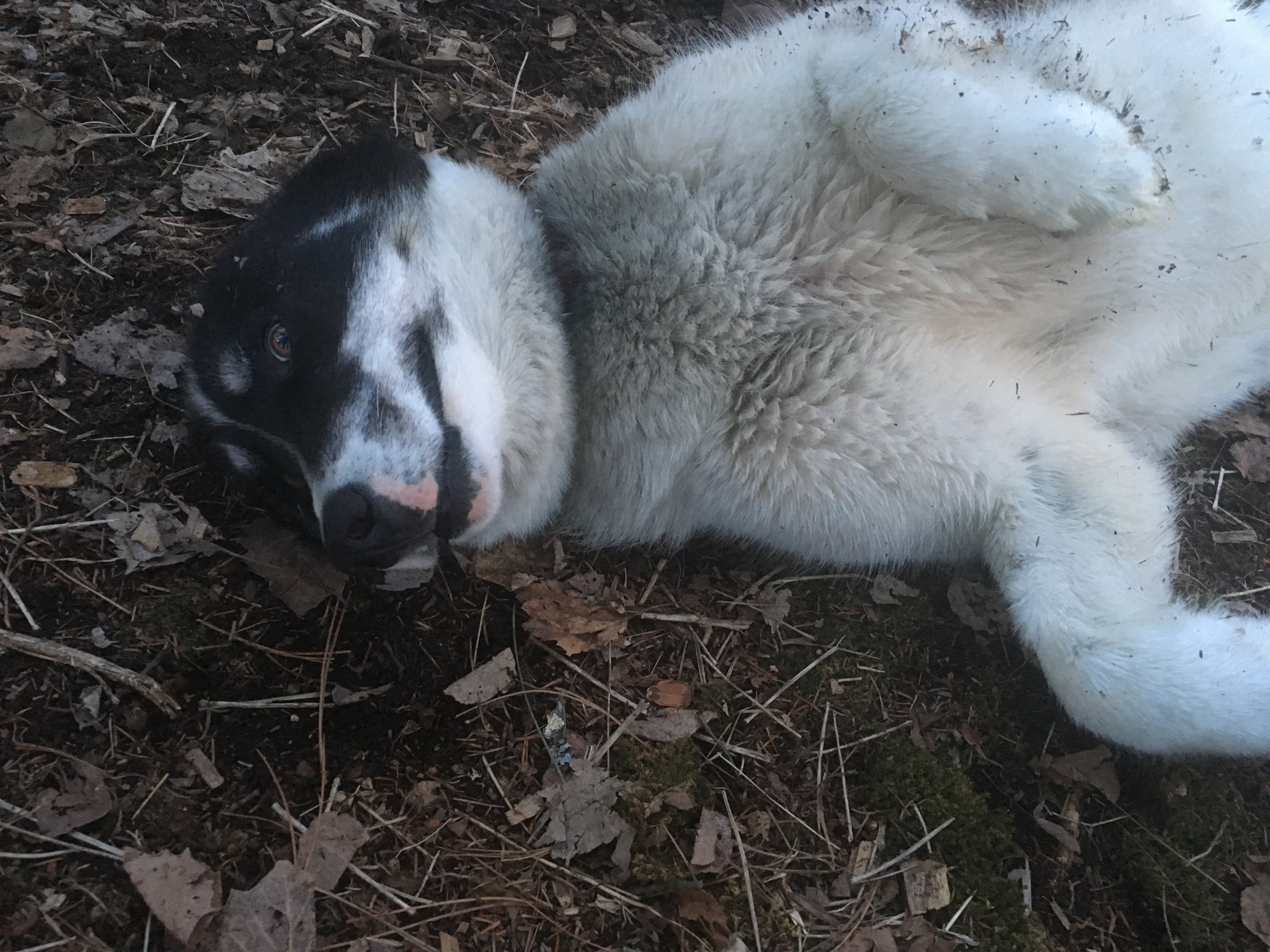 After months in arid West Africa far removed from forests, friends, campfire-tinged clothes, and even the never-before-realized luxury that is grass, I couldn't wait to hike, climb, and re-explore my home-away-from-home. Senegal, much as I loved it, taught me to never again take these things for granted; but all of us outdoors-people, I think, are receiving similar lessons from the COVID-19 crisis nearer to our own backyards. On the best of days, some aspects of outdoor adventure are risky, bordering on reckless, but carelessly pursuing them now is downright negligent—not so much for ourselves as for the people and environments around us: our overtaxed hospitals, understaffed parks, the more vulnerable of populations. Staying home means staying (close to) home. It's just not the time for a backcountry rescue.
So for now, it seems nature is telling us to bide our time, and dream of better days unconfined by our roofs, our screens, this social distance. There's no need to wallow, though. We can have Zoom calls with old trip buddies, smooth out the maps stored away in garages and gear boxes; dedicate time to smaller adventures, more local ones; maybe rekindle something for walks in that forgotten park, or bike rides around the town.
This is a maddening situation, absolutely, antithetical to the spirit of the outdoors, the spirit of the Boundary Waters. Canoes aren't paddled alone, and that's what the BWCAW does best—brings people, space, and place together.
It's certainly bound me in ways I never could have known, when I first listened skeptically to those hyper-animated club officers. Many have since become my closest college friends, tied to the water, the land, and each other by shared experience. I guess I've become the earnest one—once-disciple turned preacher—as now it's me up there espousing the value of outdoor adventure, experiential / environmental education, and the community-building they engender.
Four years ago, I never could have imagined it. Tell a 17-year-old who's just seen his first camp stove that 40+ trips later he'd be here… well, he'd probably just laugh. Which is to say that all of this, then, really isn't about me, but an ode to the boundless, precious, transformative value of our wilderness areas. The Boundary Waters has played a part in changing the course of my life.
And as tragic as COVID-19 is, maybe it's kind of the wake-up call we needed—all of us with a love for the wilderness, but perhaps also a bit of complacency, assuming that our cherished places will always, simply, be accessible. This crisis could remind us of the necessity, but also fragility, of areas like the BWCAW. Maybe we'll see more clearly their need for ramped-up protection, or even a general re-energizing of environmental movements—towards those natural environments we've been missing. How we return to a new normal post-crisis will say volumes about both where we were as a society, and where we're going.
I may not have grown up Minnesotan, but oh how I'll cherish the day I trundle back up I-94, down a pop and some hot dish, get a paddle in my hand, and explore Minnesota's outdoors once more. (But shh, don't tell Wisconsin I said that.) For me, for all of us, that day can't come soon enough.