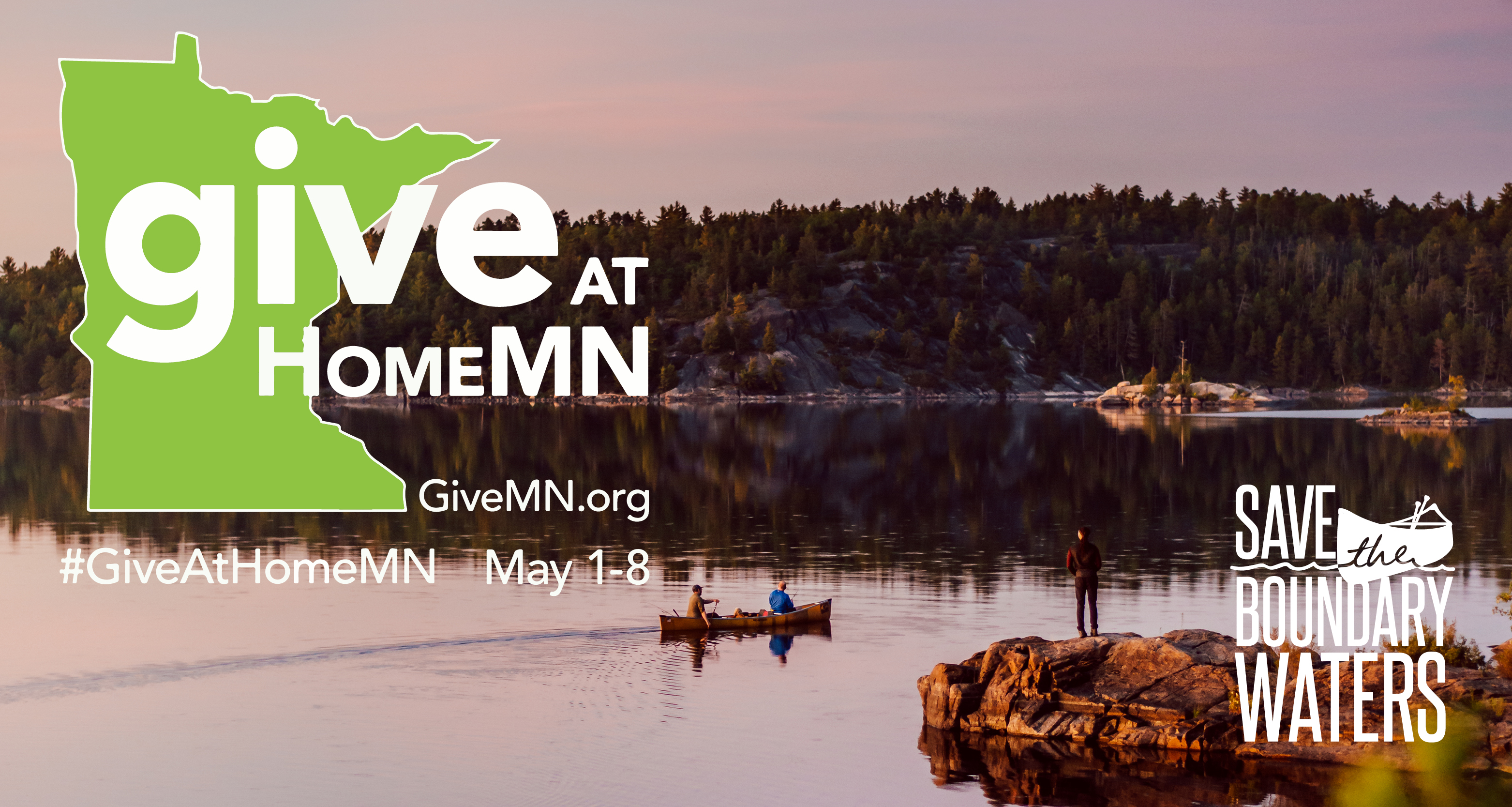 Create your own fundraiser for #GiveatHomeMN
Give at home to #SavetheBWCA. Join us for a special week of generosity and unity for the Boundary Waters from May 1 - 8, 2020.
The fight must go on to permanently protect the Boundary Waters. #GiveatHomeMN is a special week of giving to raise awareness and funds during these unprecedented times, and every dollar matters. Plus, as a special gift to nonprofits like us, there are no transaction fees when you donate through Give at Home MN during this time.
How do I create my own fundraiser for #GiveatHomeMN?
Create a profile.
Click "Start a fundraiser".
Select "Save the Boundary Waters" as your cause.
Give your fundraiser a title.
In the description of your fundraiser tell people why the should donate to the Campaign!
Select your fundraising goal (whatever you like, average is $200-$1000. All fundraisers go towards the Campaign's goal and $30,000 match.)
Select May 1-8, 2020 as your duration.
Add a short story about the Boundary Waters or what it means to you in the "story" section.
You can also follow along in the video below: