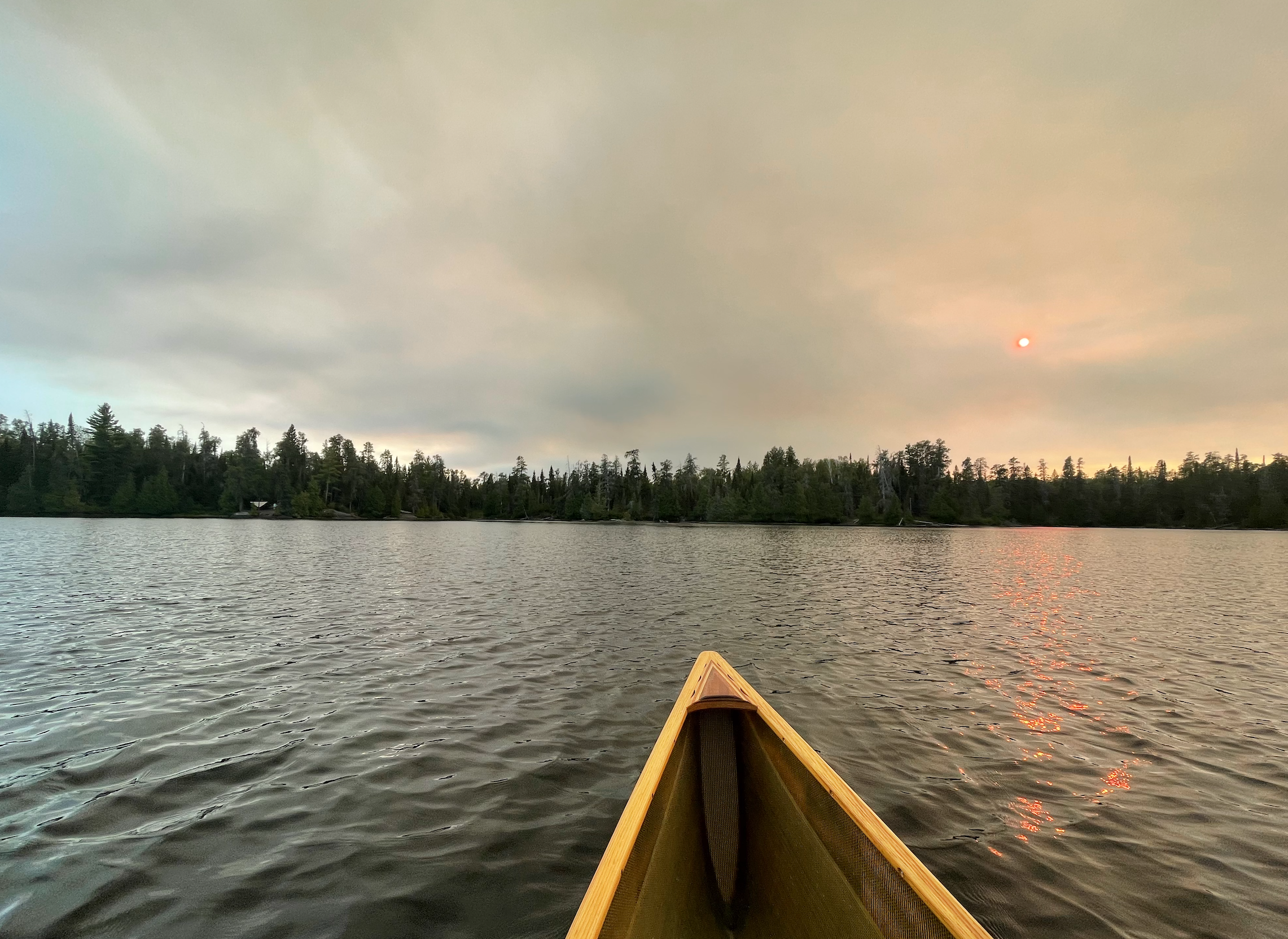 This past Saturday, the U.S. Forest Service announced that it has closed the Boundary Waters Canoe Area Wilderness due to the active wildfires and drought conditions. Backcountry access is prohibited, including all portages, lakes, rivers, and hiking trails. Overnight permits will be refunded. This is the first time in 45 years that the Boundary Waters has closed due to wildfire activity
See Forest Service closure order and map.
The closure order will be reviewed weekly, and there is no scheduled time when the Boundary Waters will start opening sections again. This closure will negatively impact many outfitters and Wilderness-dependent businesses. Local businesses in northeastern Minnesota would appreciate anything you can do to help support them during the closure.
Here are a few things you can do to help right now:
Buy gift certificates from local outfitters & businesses to redeem in the future!

Trip cancelled? Ask your outfitter if they can apply your deposit from this year towards a trip next year instead of asking for a refund.

Shop online! Many outfitters and shops have merchandise and other items to shop in their store.
Here's a list of some of the outfitters in our Boundary Waters Business Coalition you may wish to support during this closure:
Clearwater Historic Lodge & Canoe Outfitters
Ely Outfitting Company & Boundary Waters Guide Service
Check out and support the many northern Minnesota businesses in the 350+ Boundary Waters Business Coalition.
Thank you to the firefighters, U.S. Forest Service, and community members who have worked incredibly hard to manage these wildfires during this intense drought.
More in the news:
MPR: Disappointed outfitters and paddlers adjust to BWCA closure
WTIP Boundary Waters Podcast - BWCA Closure and Fire updates
KSTP: Outdoor recreation businesses wait out fires threatening Boundary Waters
Quetico Superior Blog - Multiple articles