What better way to celebrate the earth than by protecting the Boundary Waters. In honor of Earth Day, we are partnering with several fabulous earth-friendly companies who are generously donating a portion of their proceeds to permanently protecting this endangered boreal Wilderness.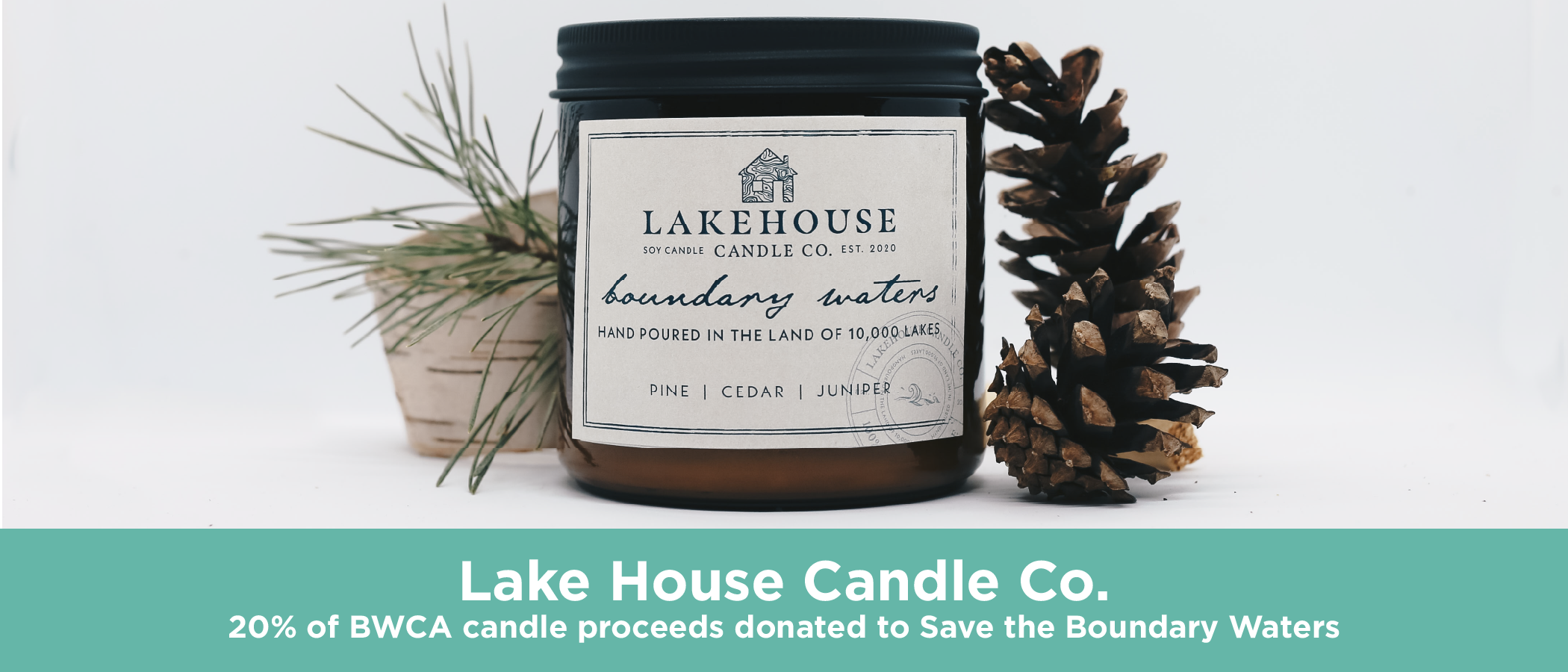 Shop Boundary Waters inspired candles
Based in Minnesota, Lake House Candle Co. creates hand-poured, one-of-a-kind candles. They made a unique Boundary Waters-inspired candle, taking inspiration from the whispering pines and cedar-filled woods that make up the BWCA. Lake House Candle Co. is donating 20% of sales of this scent from their online shop to Save the Boundary Waters until the end of May, in honor of "Earth Month."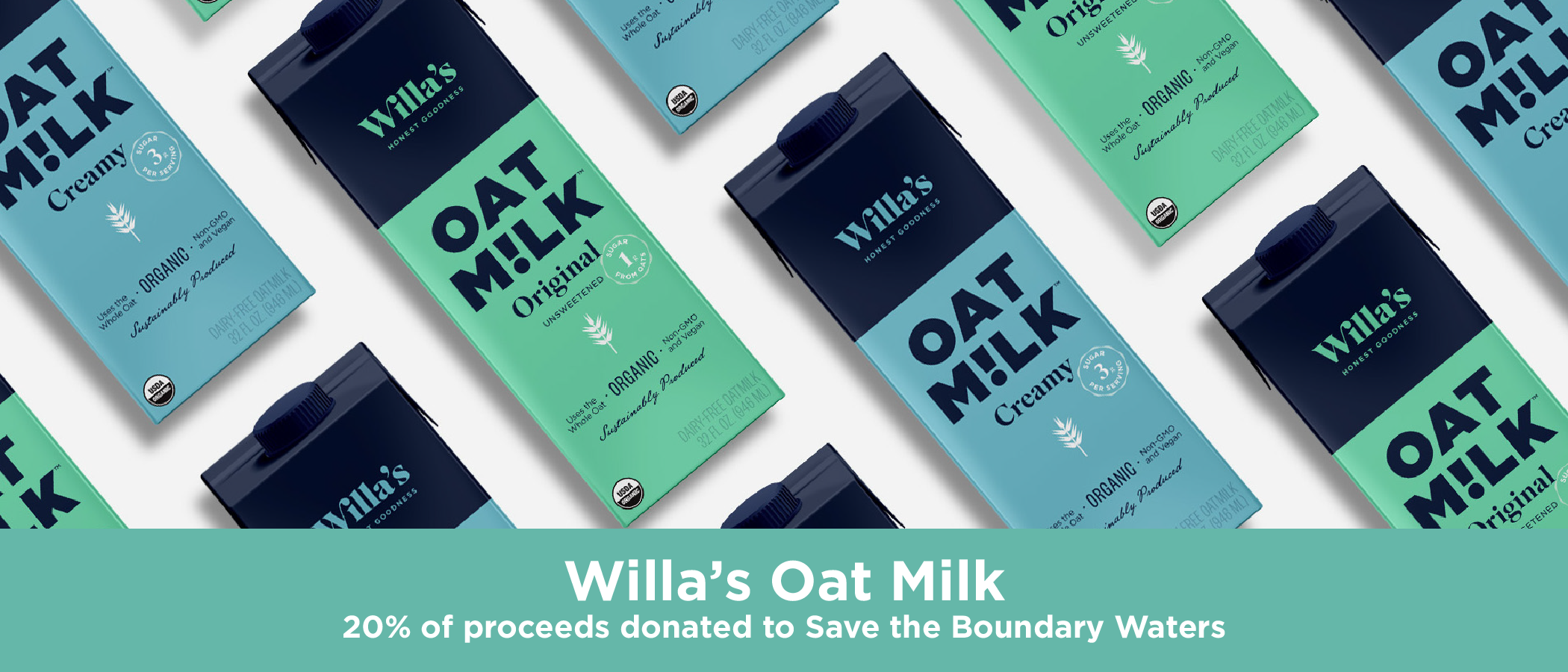 Willa's Oat Milk
This week, in honor of Earth Day - Willa's Oat Milk is donating 20% back to the Campaign. This Minnesota-based company is the first of its kind to use the entire whole oat and all organic ingredients. Try this deliciously smooth oat milk while protecting the Boundary Waters today!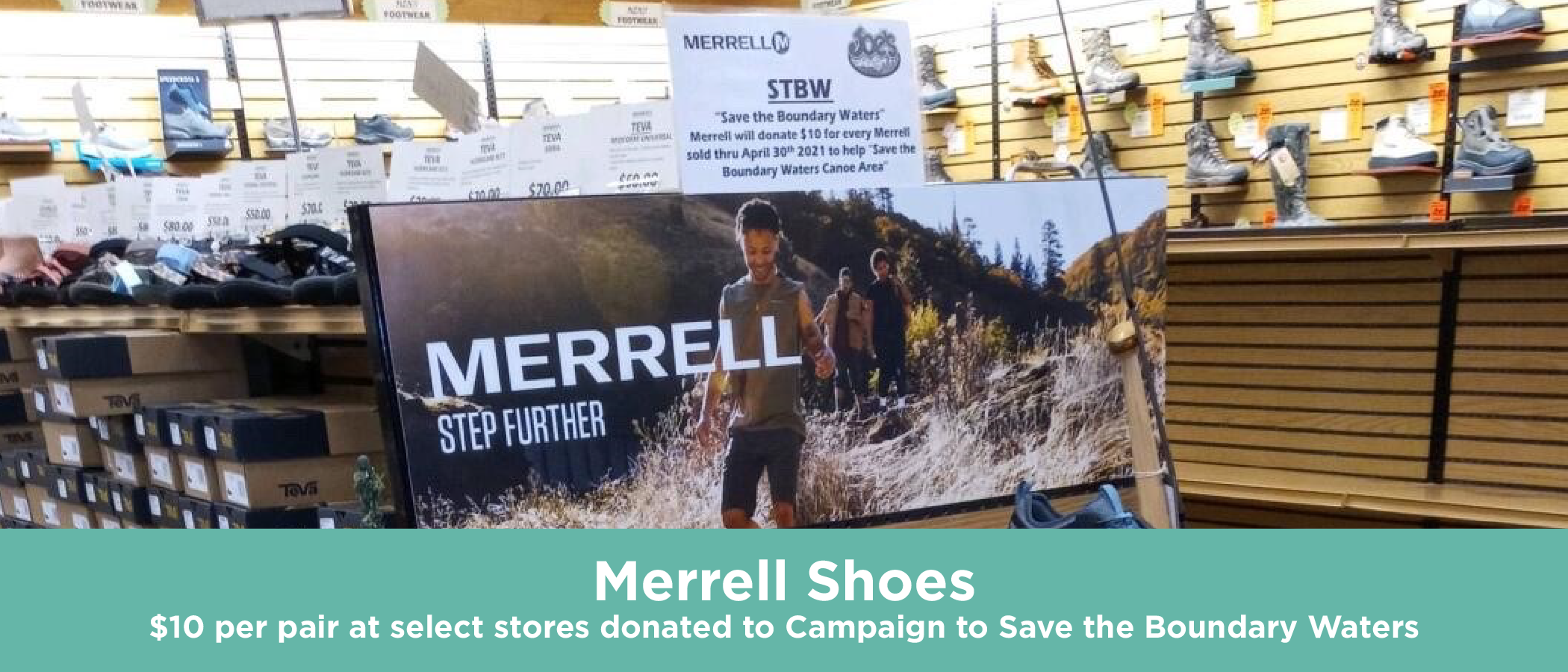 Merrell Shoes
Throughout Earth Month, for every pair of Merrell shoes sold at Twin Cities stores Nokomis Shoe Shop and Joe's Sporting Goods, $10 will be donated to Save the Boundary Waters.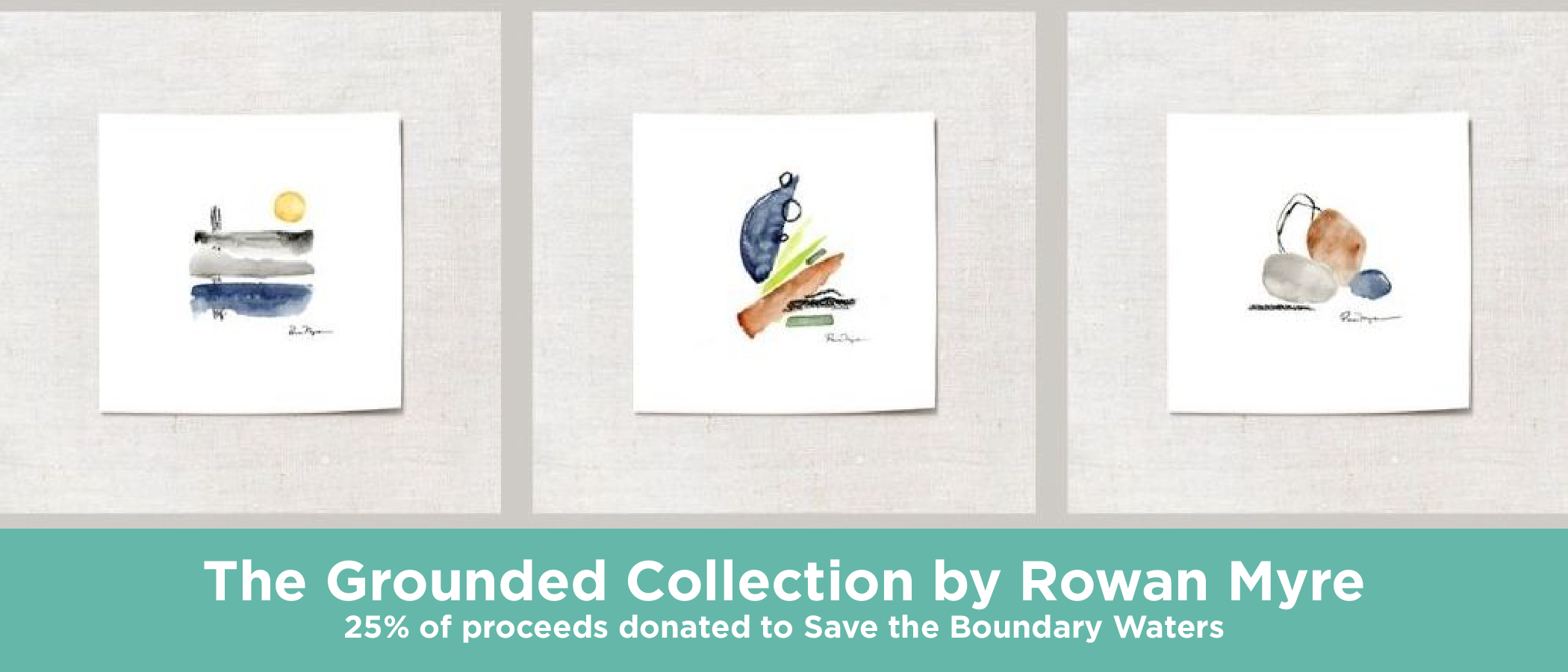 The Grounded Collection by Rowan Myre
Earthy, minimalist watercolor abstract paintings. Threaded throughout each original painting are themes of woodlands, stones, and northern waters. As a whole, the collection is inspired by the timeless moments standing on rocky shorelines of pristine wilderness lakes. 25% of proceeds from this collection of originals will be donated directly to Save the BWCA.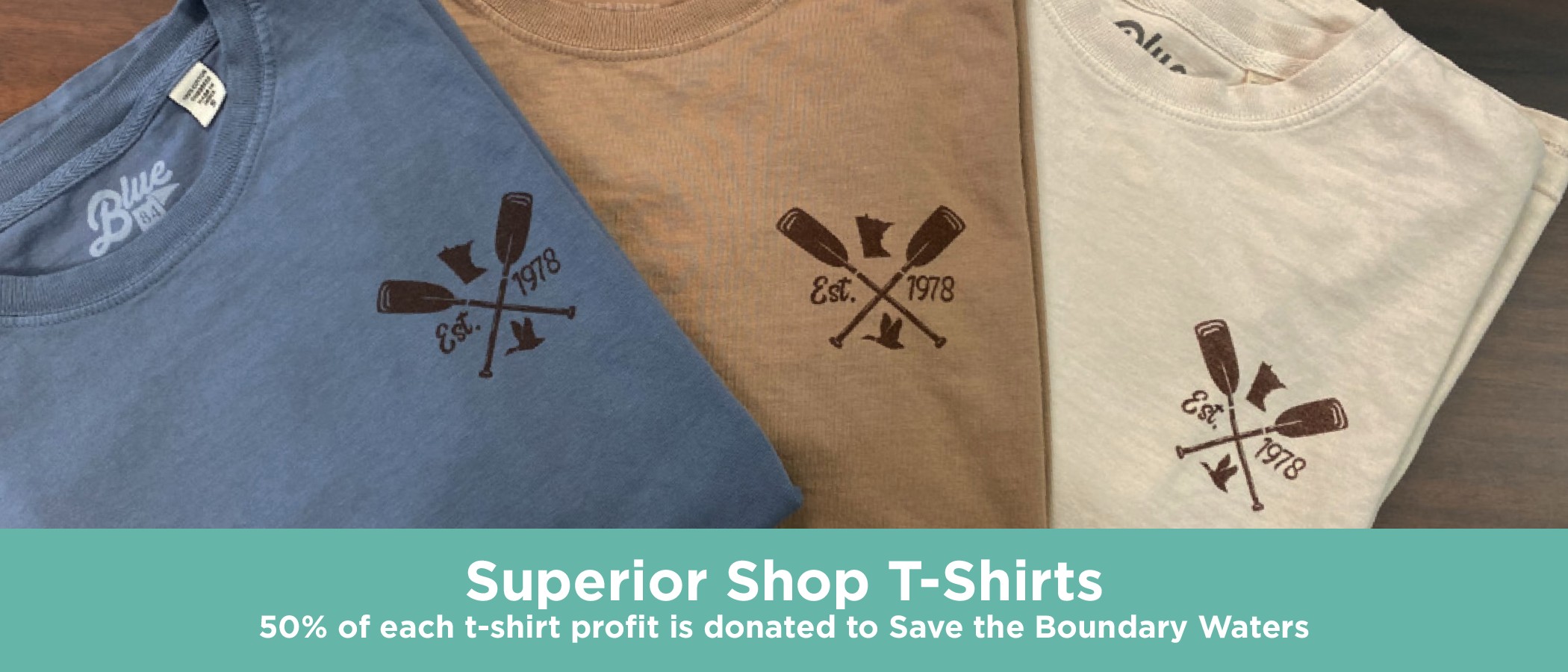 Superior Shop T-Shirts
Superior Shop teamed up with Minneapolis-based illustrator & nature enthusiast, Dominica Manno to create this design inspired by the natural wonder of the Boundary Waters. Designed and printed in Minnesota! 50% of each t-shirt profit is donated to Save the Boundary Waters.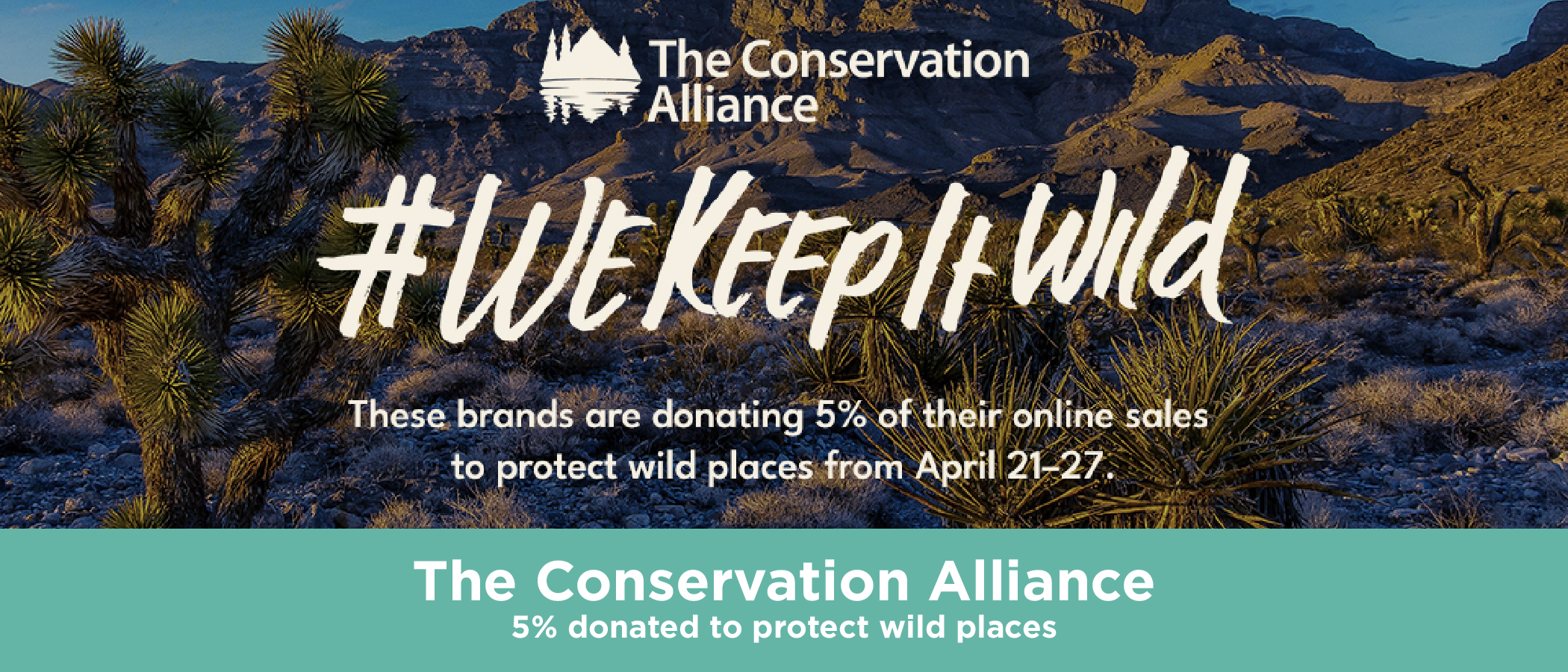 #WeKeepItWild with the Conservation Alliance
This month, a group of 14 outdoor brands are coming together to support the work of our incredible partner, The Conservation Alliance. From April 21–27, these brands will be donating 5% of their online U.S. sales to help protect wild places. The Conservation Alliance is a generous supporter of Save the Boundary Waters!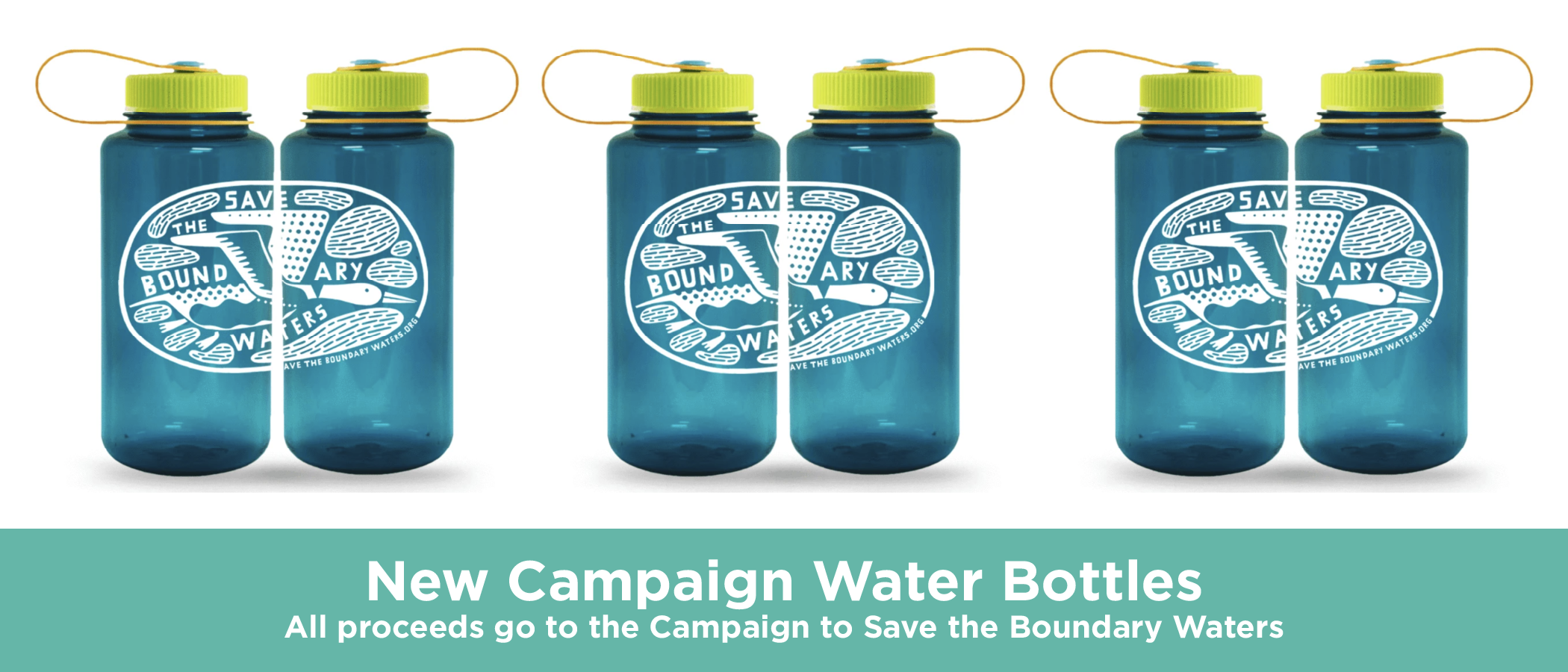 Protect the Boundary Waters while you drink clean water
We've got new Nalgene water bottles in our online merch shop! Support the Boundary Waters this summer by grabbing a new Campaign water bottle for all your outdoor adventures.


Save the date for SpringForwardMN!
This year's GiveMN Spring giving holiday is from May 1 to May 11. You can look forward to an artists & makers silent auction, a match opportunity, and more! We hope you'll join us. Early giving has begun - give today.