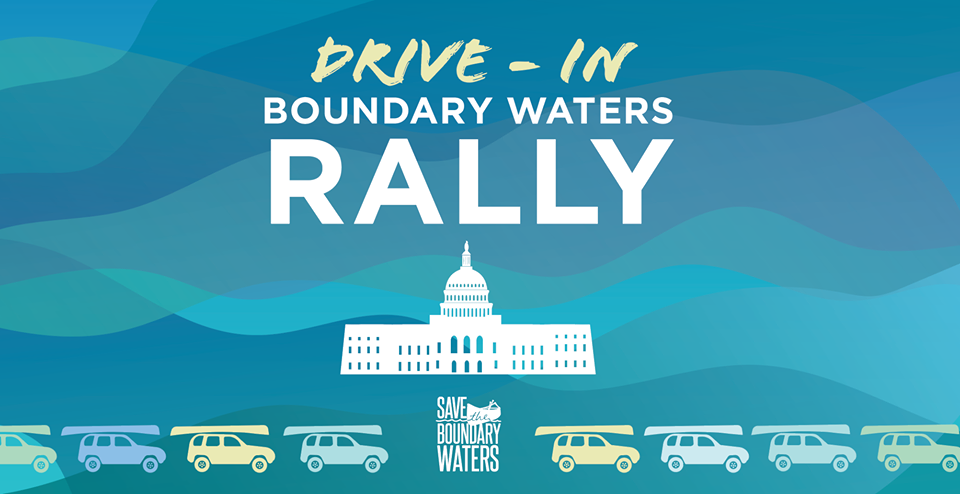 On Earth Day, well over 200 supporters joined the Campaign to Save the Boundary Waters to show support for the permanent protection of the Boundary Waters from proposed sulfide-ore copper mining by participating in a social distance compliant drive-in rally. We encouraged supporters to strap a canoe on their car, make homemade signs, and to stay in their cars while showing support for the beautiful Boundary Waters that we are all dreaming of during these times of social distancing. The line of cars stretched over 1 mile long as it drove from the Minnesota State Capitol to the Governor's mansion. The purpose of the rally was to remind everyone that despite the current pandemic, the Trump Administration is still continuing its assault on the Boundary Waters Canoe Area Wilderness.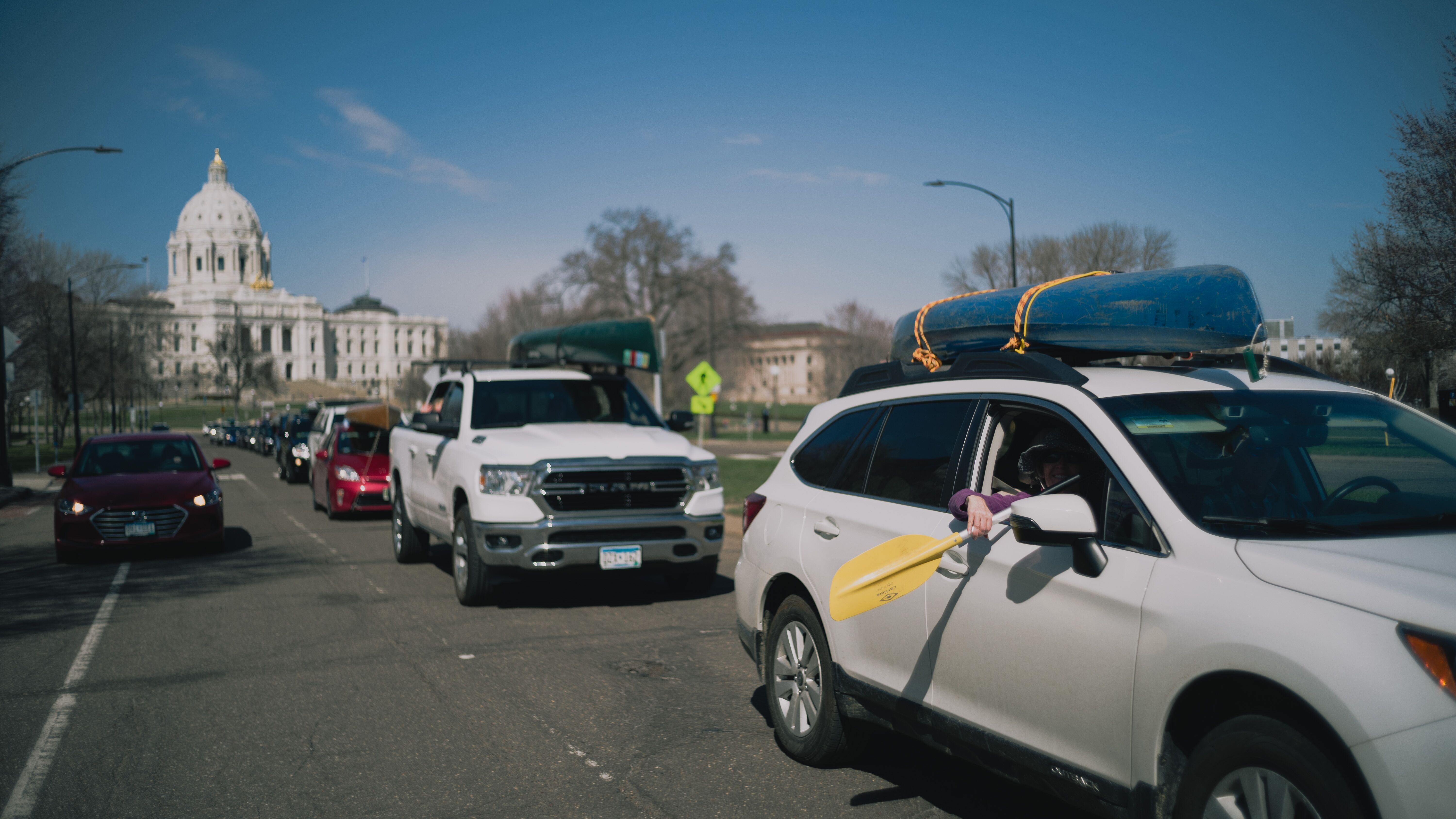 While a Drive-in Rally on Earth Day was not our first choice, the current global pandemic called for some creative shifts both online and through social distancing, while continuing to raise awareness of the importance of permanently protecting the Boundary Waters from the threat of sulfide-ore copper mining. To accommodate this change, and in the spirit of Earth Day, we purchased 22,500 lbs of carbon offsets for the event from carbonfund.org to offset the impact of driving from the MN Capitol to the Governor's mansion.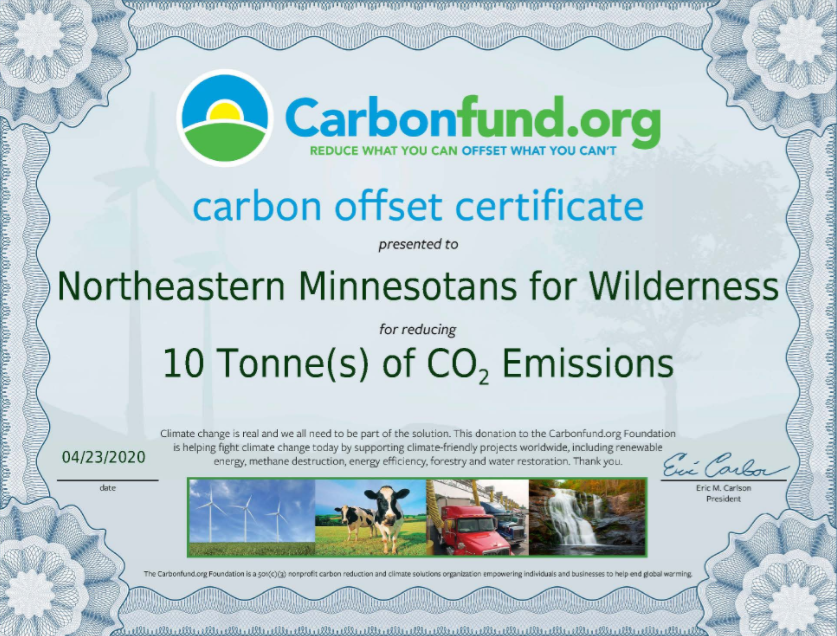 Check out this awesome video feature of the Drive-In Rally in the Star Tribune!
Another purpose of the Rally was to thank Governor Walz for his continued support of protecting the Boundary Waters, and ask him to keep fighting for it. Didn't get a chance to thank the Governor?
Call now! 651-201-3400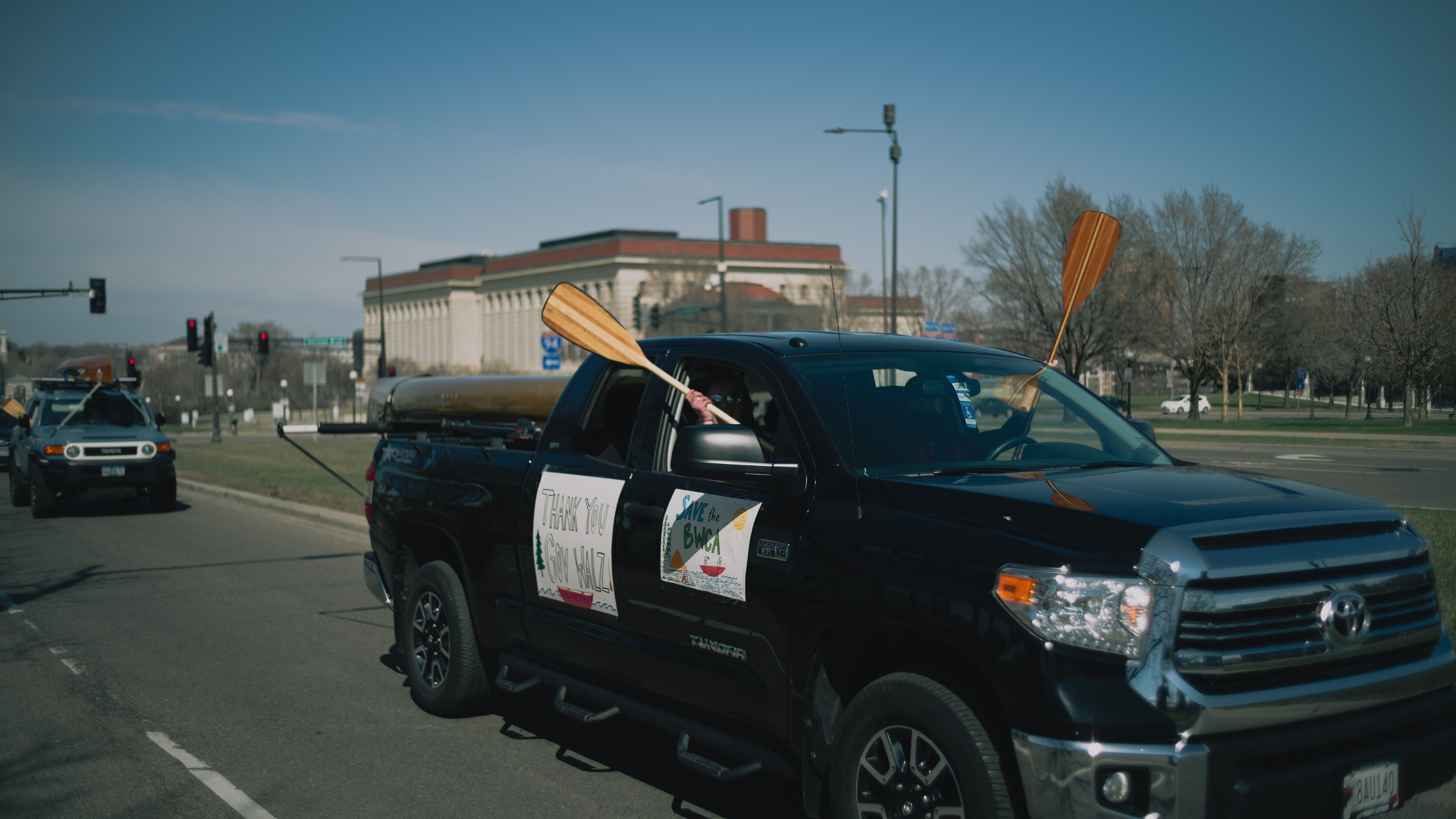 Here are some quotes from Rally participants: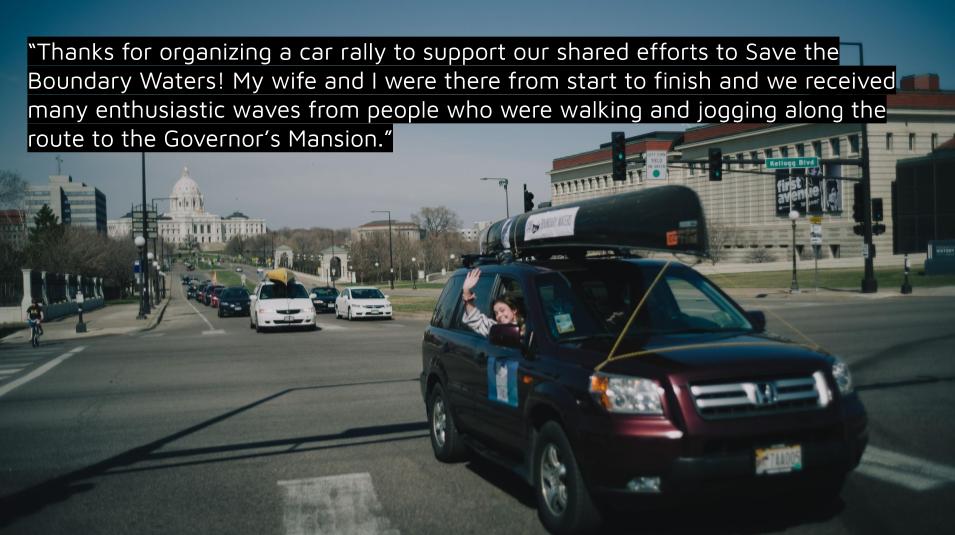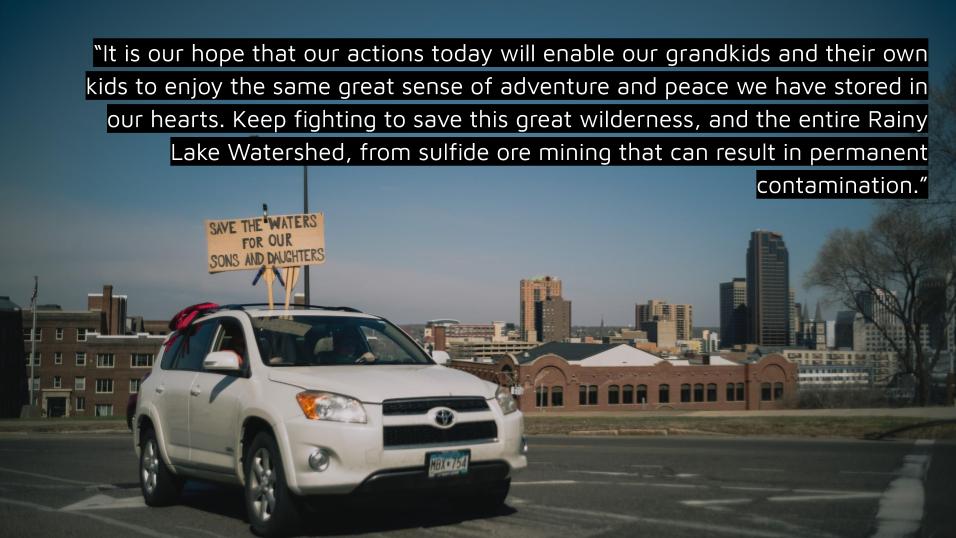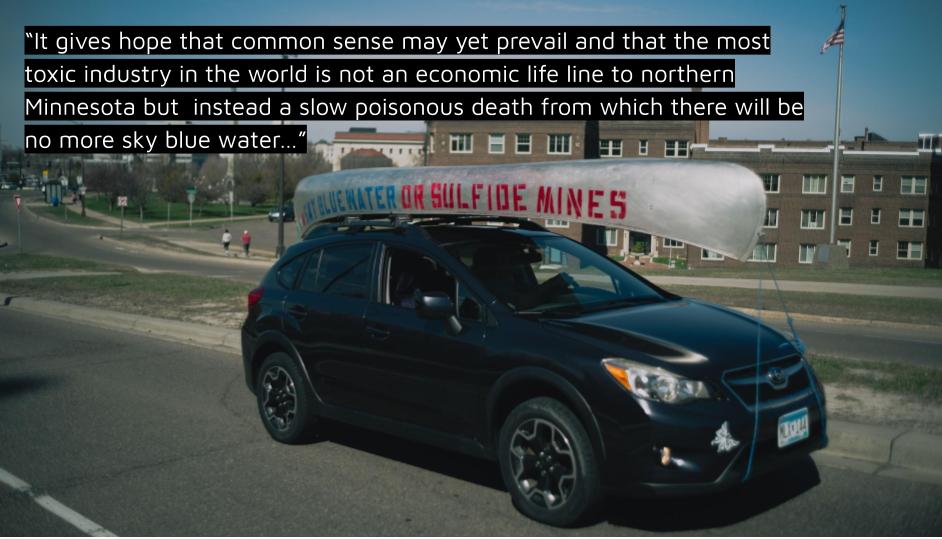 Thank you to all of our wonderful supporters who were able to come out and join us on this beautiful Earth Day!