We at Dogs for the BWCA want to help save this incredible Wilderness! Hear from some of our dog members about their favorite Boundary Waters stories below.
Tank Freeman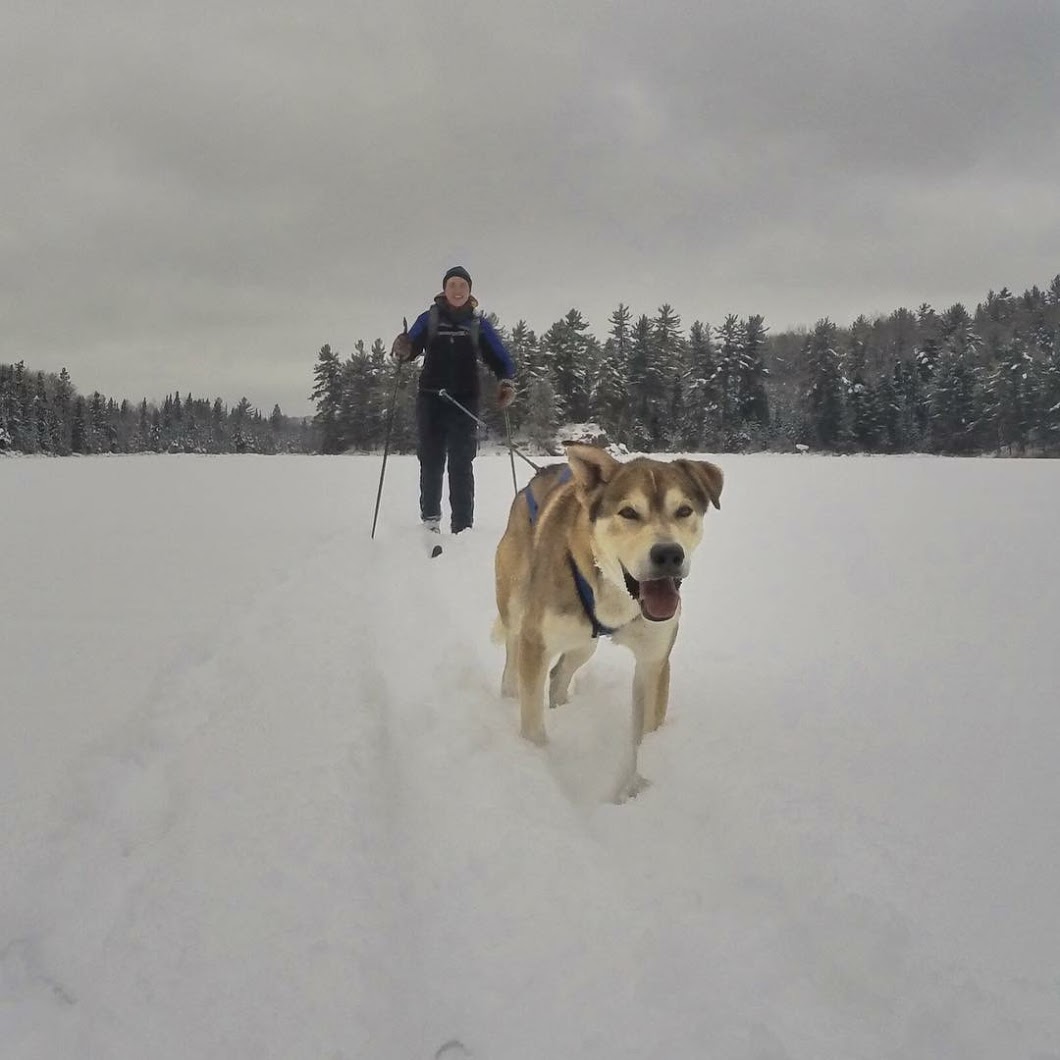 I got to live in the Boundary Waters for a long time when I joined Amy and Dave Freeman starting in the winter of their Year in the Wilderness. Amy and I skijored together until ice out when they decided to let me stay with them for paddle season! I'm a land lover, so every time we got to a new campsite, I'd be so excited I'd just run and run and run and run and run and run and run and then take a nap. Good times.
Zoey Wind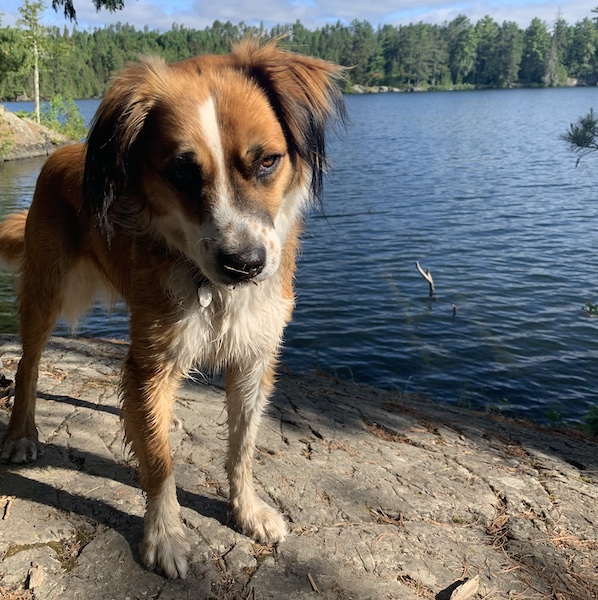 I love tennis balls. But my mom said we couldn't bring balls to the Wilderness in case they got lost. Leave No Trace (except peeing on trees to let the other dogs know I was at this campsite!!!) So instead I got by with finding sticks. Small sticks. Big sticks. Sticks that were supposed to be for the fire. Sticks buried in the lake. Sticks that wacked my mom in the back of the leg on portages, (almost causing her to drop the canoe. Hehehe) The great part about the Boundary Waters is that there were SO MANY STICKS. My favorite was having my mom throw it into the lake and then bringing it back to her. Ah boy, good times. Can't wait to go back.
Coyha Lyons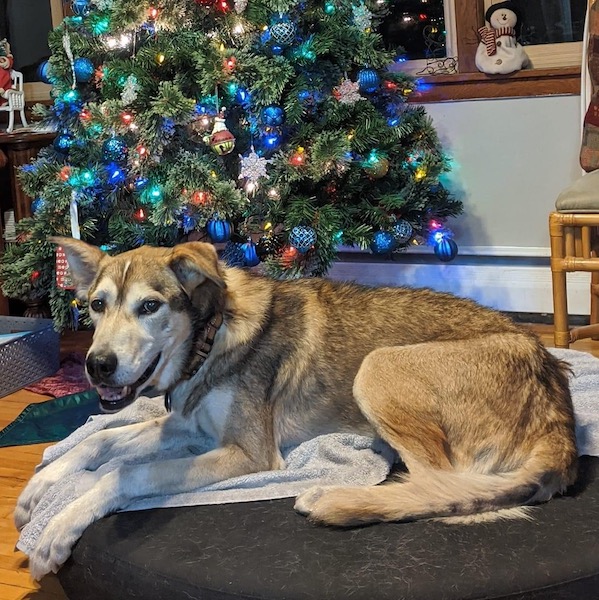 My favorite thing about going to the Boundary Waters is how many different kinds of animal poop there are out there. I'm a big fan of finding it and then rolling in it. According to my mom, I shouldn't be able to find human poop because humans are supposed to hide it… something about "leave no trace" ... but sometimes they don't and that's a real treat for me.
Tano London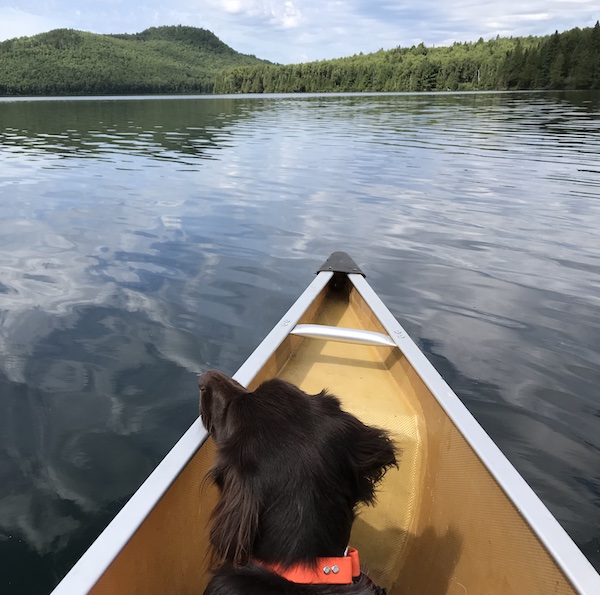 My first time in the Boundary Waters was when I was just four months old for a winter trip (my favorite season!) I enjoy running across the frozen lakes and smelling all of the animal tracks and diving into deep snow bluffs. I especially enjoy running ahead of my snowshoeing humans who are too heavy to walk on top of icy snow as I can! But, I never run too far from my humans because I don't want to get lost in the Wilderness.
Buck and Gunnar Landwehr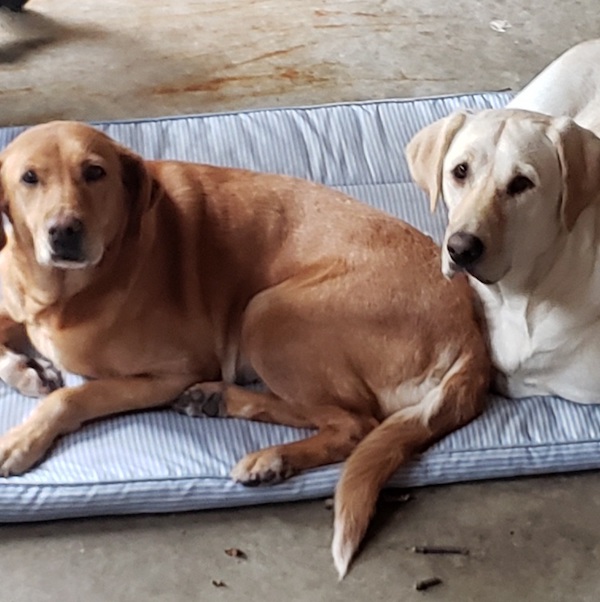 One time we were in the Boundary Waters with our dad. He saw a bull moose across the lake and grunted at it. Later in the evening, it swam over to our campsite. We don't know why dad was freaking out so much, but he climbed into a tree. Then he got mad at us for not being "watch dogs." Sorry, we thought we were on vacation!
Jack Piragis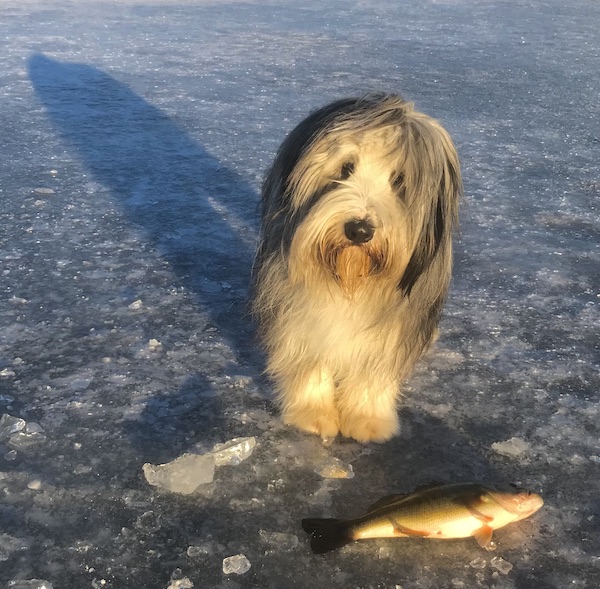 I. Love. Ice fishing.