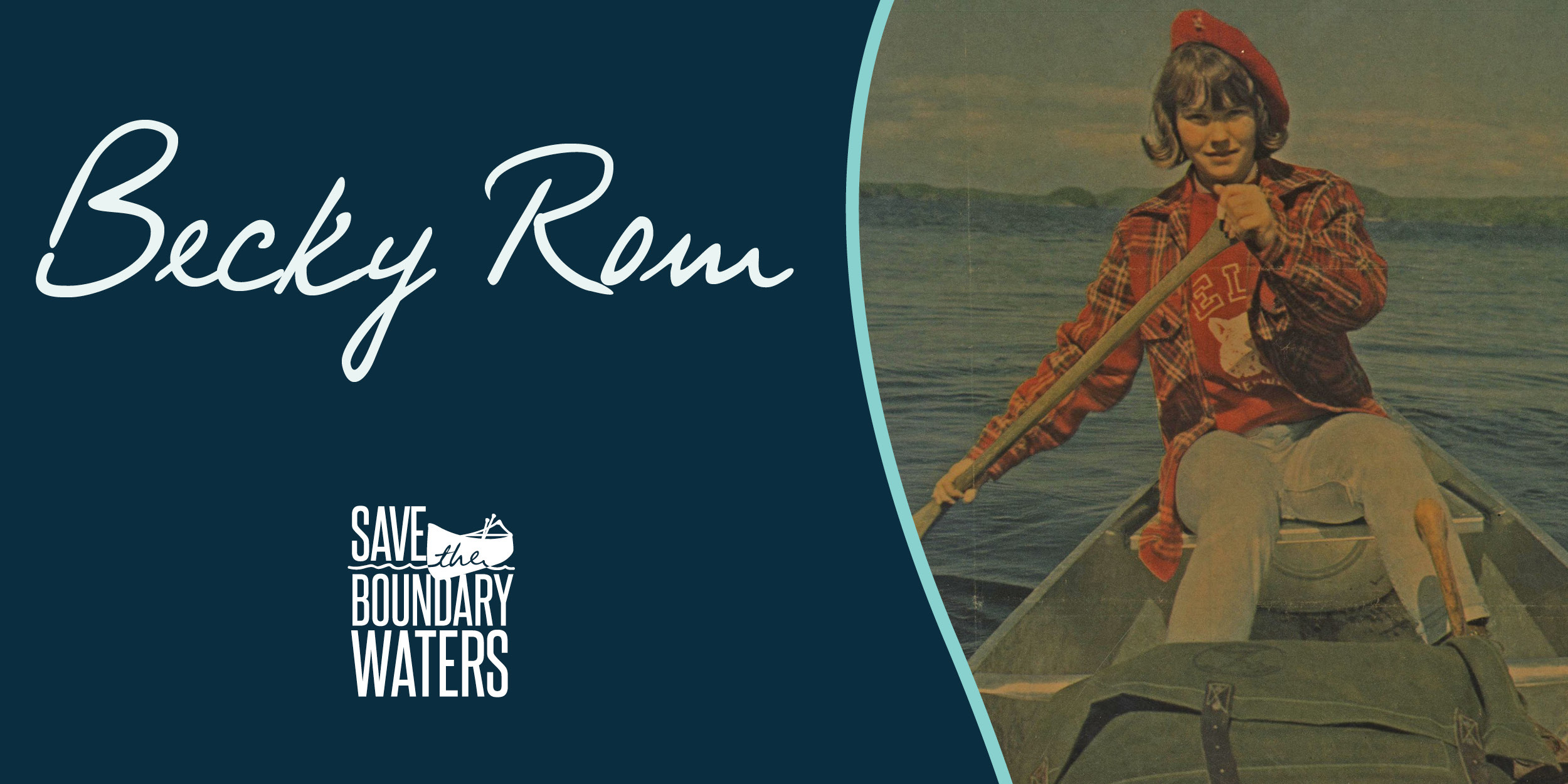 Written in 1999 in honor of the 100th anniversary of the birth of Sigurd F. Olson
Sigurd Olson had a passion for wild places and wild creatures and a deep and abiding tenderness toward the natural world. He felt exhilaration in connecting with the past and in exploring the unknown waterways and paths of the "old wilderness" much as those who traveled before him. He was driven to express his feelings of reverence for wilderness through his writings and his speeches. Sig understood that his passion and talents led to a responsibility to defend these wild lands from human exploitation and abuse. In fulfilling this responsibility, Sigurd set a standard for conservation advocacy that begins in the canoe country of the Quetico-Superior and stretches from coast to coast and north to Alaska.
l grew up in Ely, Minnesota and Sig Olson was always a part of my life. His ties to my family began in 1935, when he befriended my father, Bill Rom, then a first year student at the Ely Junior College. My grandfather, Caspar Rom, had been killed in a mine cave-in when my father was several weeks old, so Bill Rom grew up without a father and dirt poor. His childhood playground had been the 3 million acre Superior National Forest, where he hiked, fished and hunted. As a dean of the junior college, Sig took a liking to my father, finding in him a kindred spirit, and directed him to summer jobs with the Forest Service that kept him in the woods. Sig suggested that my father finish his education at the University of Minnesota in wildlife management. But Sig did more than accommodate my father's desire to be in the woods and to find a profession that suited his desire: he instilled in my father a commitment to protect the canoe country, something he did for many others as well. During World War II, when my father was in the Navy, Sig wrote to him:
My conservationists are certainly well scattered in this old world of ours, but one thing you fellows never loose [sic], that is the love of the lake country of the north and the old wilderness. No matter where you happen to be, that longing stays with you and I can say this from personal experience, that no matter how long you are gone or how old you get, those memories will remain as vivid and fresh as the days they were made... I hope that when you fellows come back that you will tie into this conservation problem with all your young energy and enthusiasm and really give us the kind of a program that the country needs. It is men like yourself... who will eventually put the country back on its feet from a forestry and wildlife standpoint. You have real conservation at heart and are not bogged down with political considerations or commitments.
After the war, my father returned to Ely and the canoe country. Today, at the age of 81, he continues to do all he can to preserve the Quetico-Superior.
The guiding band of Sig Olson extended far beyond my father, My older brother, an experienced canoe guide, spent countless hours with Sig poring over maps of the far north and planning my brother's long canoe trips into the Arctic. I felt Sig's influence in a different way; in his moving and courageous speeches, Sig spoke with a quiet eloquence about the intangible values of the canoe country. To him, the wilderness canoe country of the Quetico-Superior was a sacred place.
In 1977, Sig testified during a Congressional field hearing in Ely dealing with the future of the canoe country. Despite his international prestige, his Ely neighbors hanged him in effigy outside the hearing and attempted to prevent him from speaking. When Sig was called to testify, wave after wave of thunderous yelling, booing, and jeers swept over the auditorium. Despite the deafening cacophony from the partisan Ely crowd, Sig calmly testified for full wildemess protection - no motors. no mining, no logging. no development.
My name is Sigurd F. Olson, my home, Ely, Minnesota. I support the Fraser Bill whose purpose is to eliminate all adverse uses from the BWCA and give it complete wilderness status.
He went on to talk of how he had crisscrossed the BWCA and Quetico countless times since his early guiding days, and spoke of the value of this special wilderness.
This is the most beautiful lake country on the continent. We can afford to cherish and protect it. Some places should be preserved from development or exploitation for they satisfy human need for solace, belonging, and perspective. In the end, we tum to nature in a frenzied chaotic world, there to find silence - oneness - wholeness - spiritual release.
For these values, and the courage to speak about them, Sig and his family were harshly criticized and even ostracized. His sacrifices were not in vain; Sig 's wilderness values were widely embraced and were the basis for extended protections of the Quetico-Superior canoe country, both in the Wilderness Act of 1964 and the 1978 Boundary Waters Wilderness Act.
Sig loved the woods and the natural world. Through talent and perseverance, he mastered the art of translating what was in his heart into the written word. But his greatest gift to the world was to recognize that he had to protect wild lands. He succeeded magnificently. But where he ended, we must begin.
Thirty years ago, Sig inscribed a message in my copy of
The Singing Wilderness
. "As a guide in the Quetico-Superior, you have heard the singing in many places. Wherever you go, I know you will always be listening to the old refrain." The refrain will always be with me, along with the commitment to do what I can to protect the Quetico-Superior Canoe country.