"Here I am on Cam Lake in May this year. I love that little waterfall spilling over the rock slab. It was my first of 3 trips this summer. I always want to get away to the BWCA, but this year I really felt a need to get away. The effort and the reward are just what I needed to recharge myself. We saw 4 moose on that trip, but even if the only wildlife we see is a chipmunk at our campsite, I love just being in the woods and on the lakes and streams. I appreciate all the work of so many in previous generations that loved the Boundary Waters and committed their time to preserve it. It is a special gift that we need to continue to protect so that we have a wild place that we can get away to. Incredible that we have this unique place in our backyards!"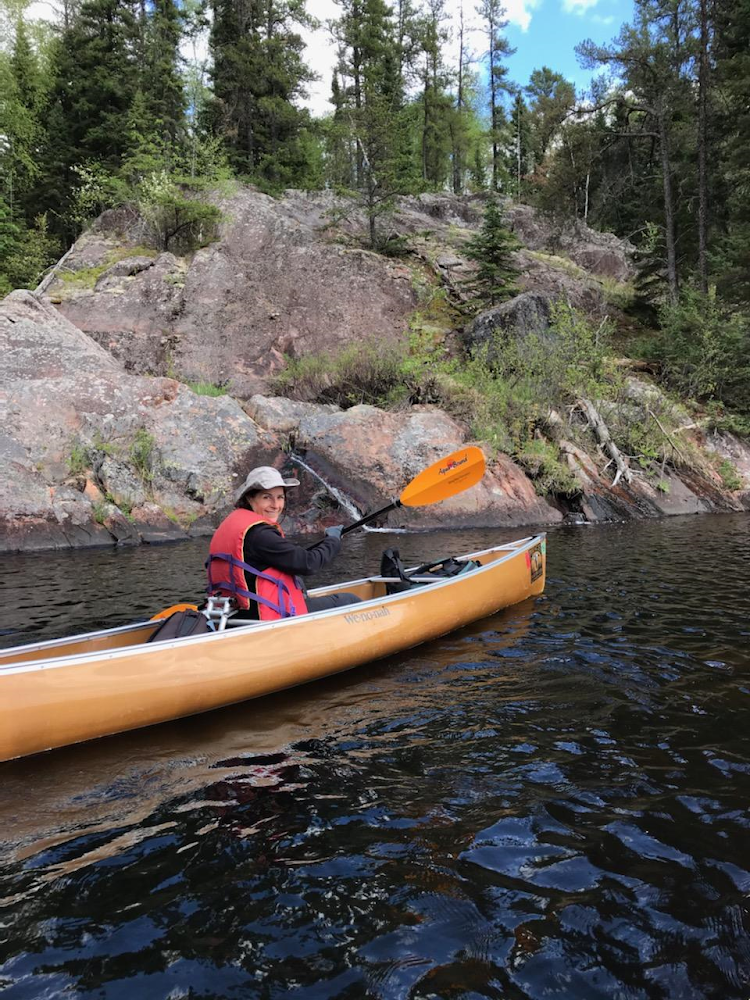 Julia is a member of our Leader Camp and recently won a giveaway for a watch from One Eleven!
You can be entered to win one of our Leader Camp giveaways too! Not a member yet? Join today so that you can get exclusive access to events, giveaways, discounts and other benefits. Now is an impactful time to join this group of committed supporters who contribute $50 or more each year.