An update on the proposed sulfide-ore copper nickel mine adjacent to the Boundary Waters Canoe Area Wilderness.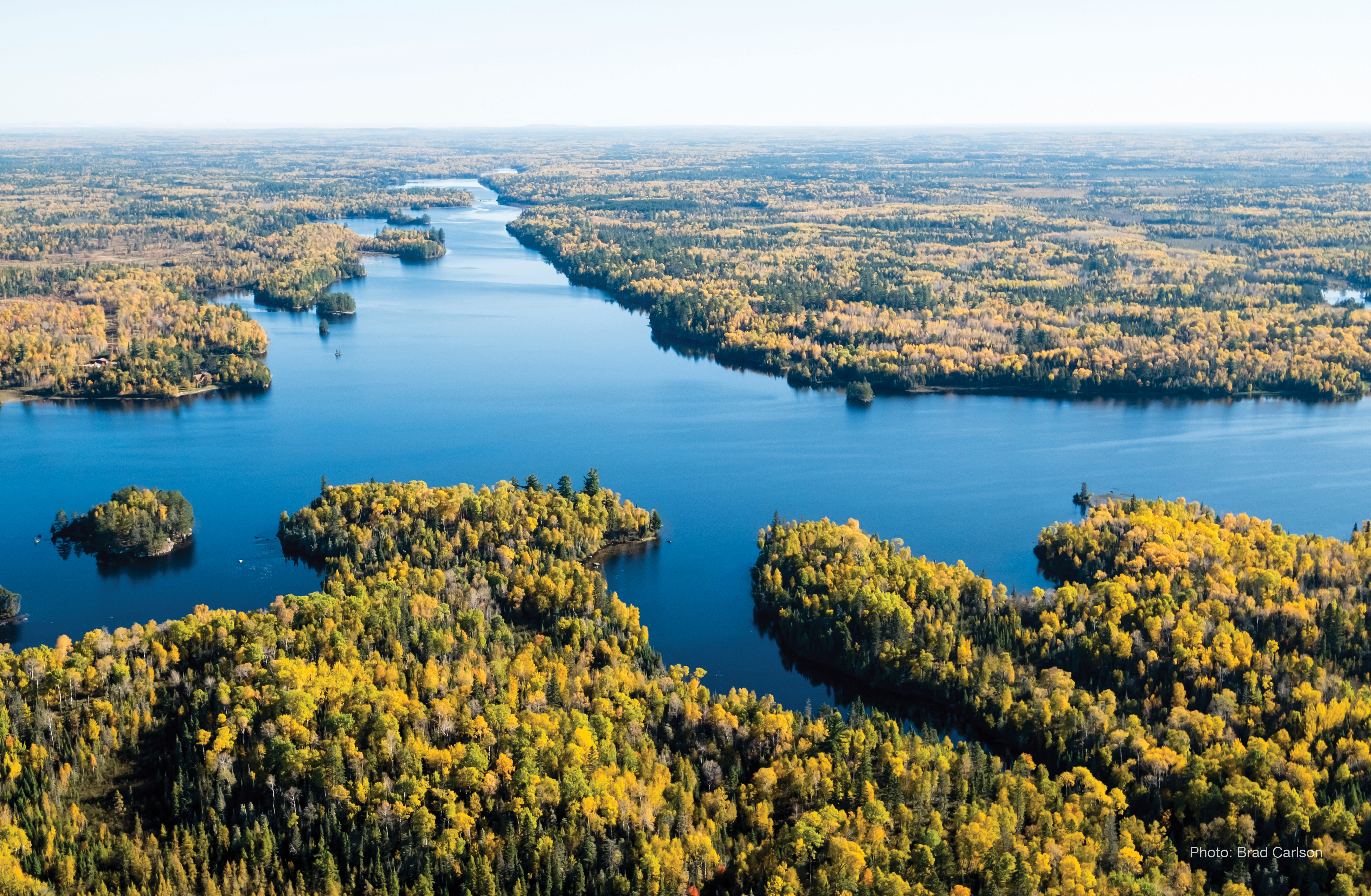 Proposed mine site. Photo: Brad Carlson
The Campaign to Save the Boundary Waters has been busy meeting with agency and elected officials to track the progress of the federal leases being renewed for mining giant Antofagasta on the edge of the Wilderness. Here's what we know:
1. The Bureau of Land Management (BLM) has concluded the public input process of the cursory Environmental Assessment (EA) on the lease renewal. It is now reviewing comments. We don't know its timeline for completion. The Forest Service has taken a very limited role in these proceedings, even though it has the authority to lead all environmental review processes for leasing.
2. The BLM has said it will renew two federal leases examined in the EA. These leases were terminated in 2016, unlawfully reinstated in 2018 and are held by Twin Metals, the Minnesota shell entity for Antofagasta. More than 94,000 comments were submitted in opposition to lease renewal and reams of scientific reports, yet it is apparent that the BLM will fast-track this without regard to the scores of thousands of comments it has received in opposition, or the facts and science submitted to the BLM. The EA failed to consider any of the studies and reports that document the risk of harm to the Boundary Waters, the mammals, birds, and fish of the Wilderness, the impacts to clean water and clean air, and the loss of wilderness character of the Boundary Waters.

3. Once the federal leases are renewed, Antofagasta may seek to submit a "Mine Plan of Operations". This is a high-level description of the mine project - the location of facilities, the proposal for handling waste, the plan for "reclaiming" disturbed lands (which really are never restored), and similar elements. There is some question about whether a mine plan can actually be submitted because of legal challenges to the adequacy of federal environmental review and challenges to any issued federal mineral leases.

Antofagasta had previously said it would submit its mine plan in 2019, so we are monitoring developments and activity on the ground. Clearly, the mining company and the Trump administration are doing everything they can to force this project to fruition as soon as they can. We are doing our best to compel them to follow the law, and to find as the previous administration did, that it is simply unacceptable to site a sulfide-ore copper mine adjacent the Boundary Waters Wilderness.