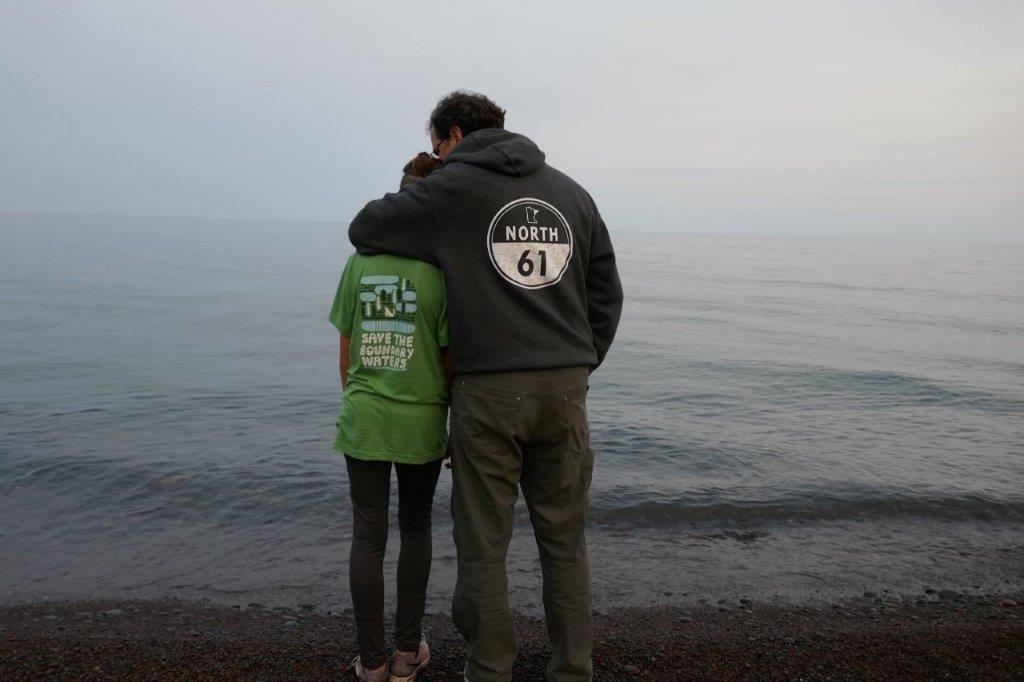 North 61 is a Voyageur Sponsor of Pedal to DC.
The North Shore has inspired many of us to get outside, to explore, to try new adventures. To the family behind North 61, the area inspired the creation of their own company. Founded in 2017, North 61 (named for the scenic drive in Minnesota) is a conscientious, family-operated company selling American made and upcycled adventure gear. From clothing and gifts to bison leather bags, they've always got something cool to check out.
We've been lucky to have the support of North 61 for a while now. You may have seen their 1982 VW Westphalia pop-up at our Broken Clock Brewery festival or other events. You'll definitely catch a glimpse of their logo on Dave and Amy Freeman's bike helmets if you spot the Pedal to DC ride by.
Since North 61 is inspired by nature and a love of place, it's no wonder they place value on protecting the Boundary Waters. We're glad to have their support in our efforts to protect the Boundary Waters from sulfide-ore copper mining. The company "takes pride in giving to Minnesota non-profits regardless of our company profits."
This weekend (May 18 through 20, 2018), North 61 will donate 25% of all net sale proceeds to the Campaign to Save the Boundary Waters! Shop here.