A new, independent Harvard study proves that protecting a Boundary Waters-based economy creates more jobs than a Twin Metals mine.
---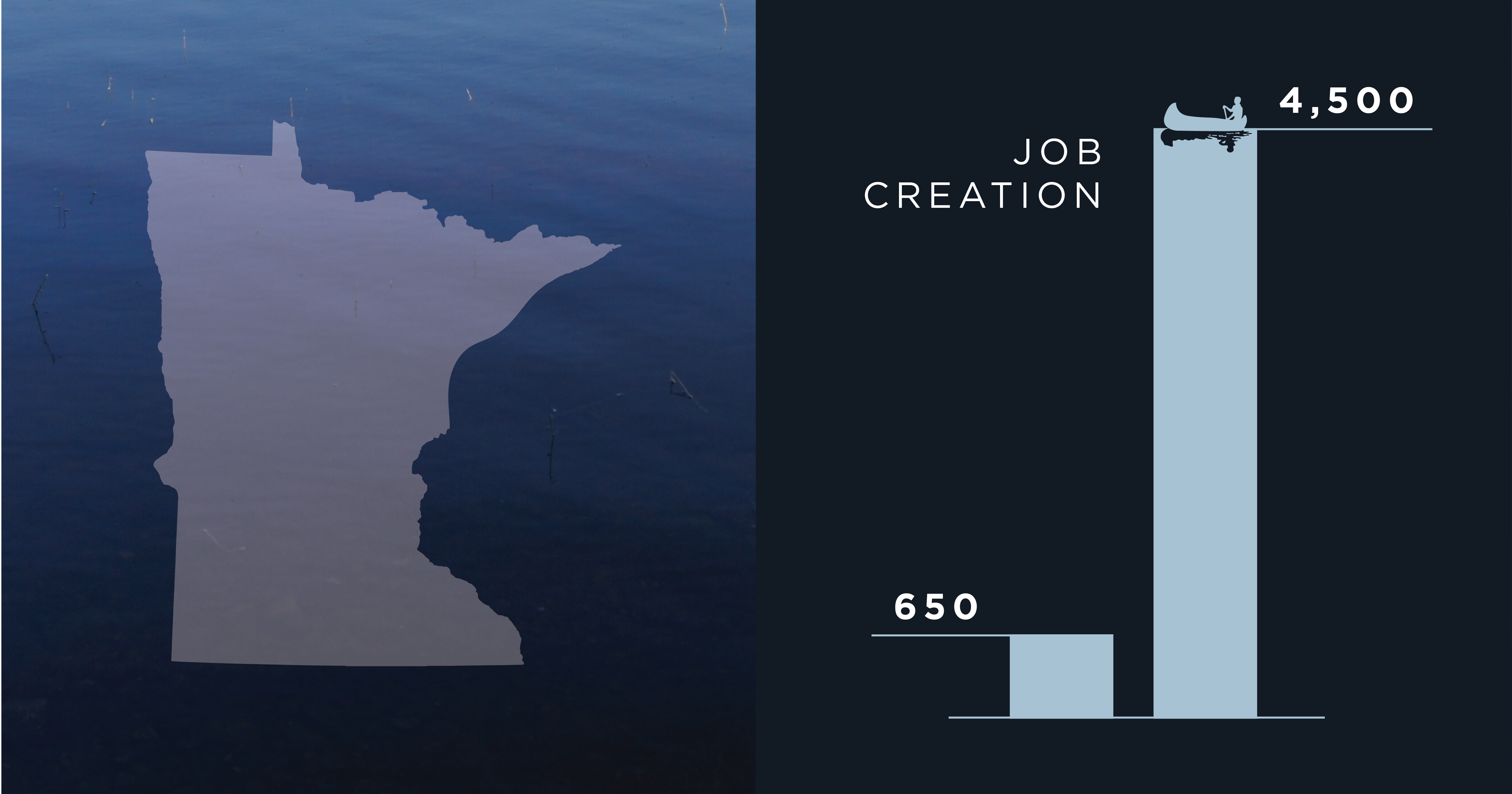 The Boundary Waters is good for business. Northeastern Minnesota's diverse and growing Wilderness-based economy consists of numerous industries – including tourism and recreation, small businesses, healthcare, manufacturing, construction, services, forest products and taconite mining – which can coexist peacefully as long as sulfide-ore copper mining does not occur within the Boundary Waters watershed.
This month, a new independent Harvard study was published to show the strength of the Arrowhead economy—over 72 times—in a first-of-its-kind economic analysis that uses a twenty-year period to examine the impacts of copper mining in the withdrawal-study area versus a 20-year mineral withdrawal.
The analysis focused on how three factors would play out in the greater-Ely region of Minnesota:
Employment and income generated by the Twin Metals mine

Employment and income generated in the recreation industry

Income associated with in-migration into the area for its natural amenity values
To do this, the independent economists modeled 72 different scenarios comparing the proposed 20-year ban versus a Twin Metals mine. In all but three of scenarios, the 20-year ban produced greater economic benefits. This means that in almost 96% of the scenarios, protecting the Boundary Waters from sulfide-ore copper mining won out, even under some of the most conservative circumstances.
To make this long-term study unbiased, the authors left out additional variables, such as the negative impact of mining on real estate values, that would have otherwise made the economic advantage of protection even more stark.
In conclusion, the study showed that a healthy Boundary Waters creates a healthy business boom for the long-haul: a 20-year mining ban would produce far greater economic benefit and diversity than the proposed Twin Metals mine with up to 4,500 more jobs and $900 million more personal income to the local area over 20 years if copper mining is banned.
Here's just one example of the growing, local economy that was recently featured by the White House at their Made in America event last month.