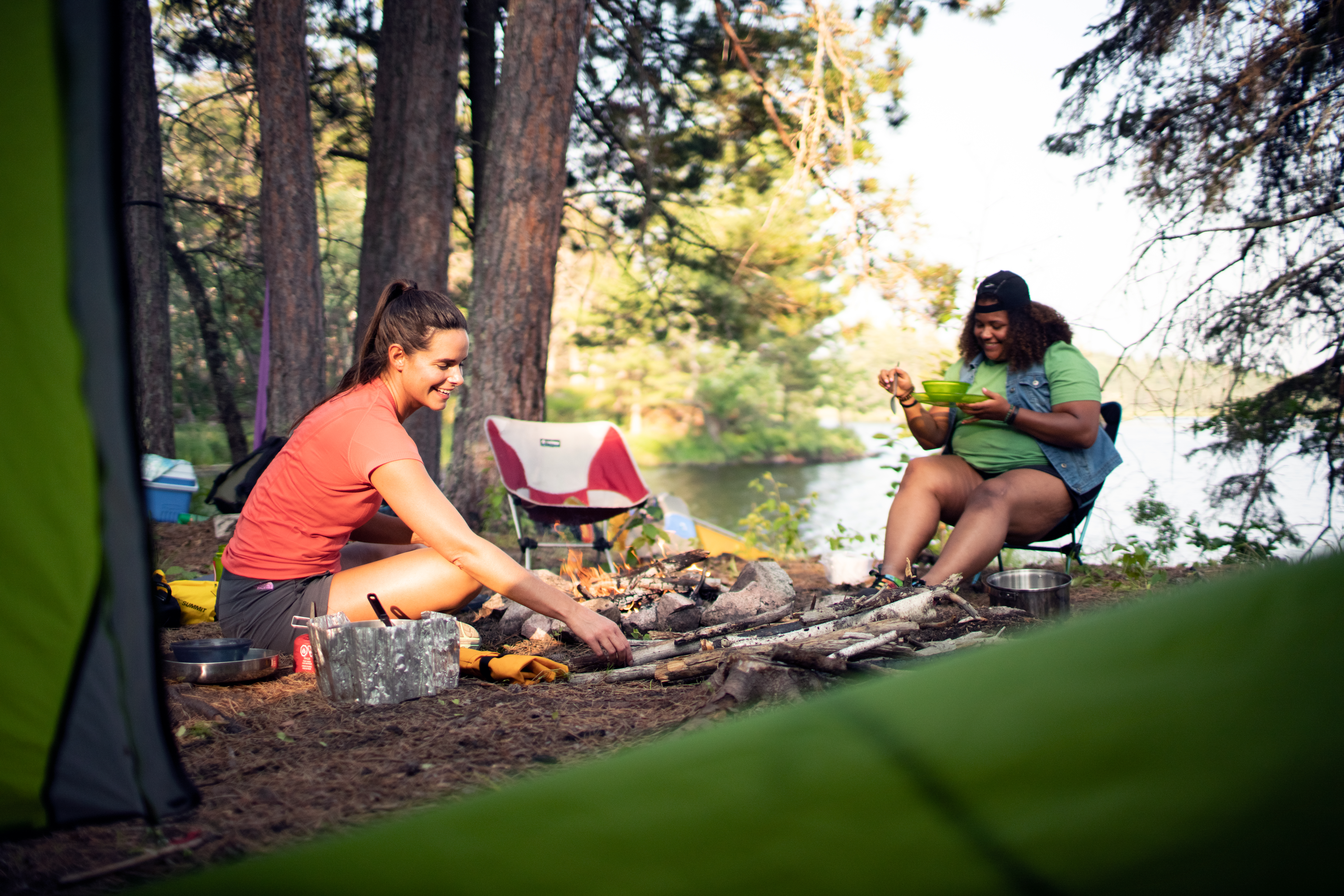 Learn more and reserve your permit here!
The Boundary Waters Canoe Area Wilderness is America's most visited wilderness. It consists of 1.1 million acres of interconnected waterways, uninterrupted forests and diverse wildlife. It has 1,200 miles of canoe and kayak routes, 237.5 miles of overnight hiking trails and 2,000 designated campsites. Outdoor recreationalists from around the world seek out the Boundary Waters for paddling, fishing, hunting, hiking, camping, observing wildlife and enjoying the incredible scenery.
The Boundary Waters region are the homelands of the Anishinaabe people.*
Are you interested in planning a canoe trip but are not sure where to start?
Many outfitting businesses provide route and trip planning options as well as gear rental, guiding services, and even lodging before and after your camping trip. We recommend reaching out to an outfitter or guide service to help you plan the best possible trip.
Here are a few questions to think about when starting to plan your trip:
When are you going?
Permit quota season goes from May 1 - September 30, so you will have to reserve an overnight permit during this time. Learn more and reserve your permit here!
Different seasons bring different delights and challenges in the Boundary Waters. In May, you'll have fewer bugs, but the water can be cold and won't be great for swimming. In July, there will likely be more mosquitos but you can swim! In August, It's usually more dry, so less bugs, less muddy portages, but still warm enough for swimming. In late September, you'll have no bugs, get to see the leaves changing, but also a small chance for snow (it happens!)
Who is coming with you?
The maximum group size is 9 people and 4 watercraft. Also take into account the fitness level, age and experience of your group when choosing your route. Depending on skill or experience levels of your trip participants you can choose an entry point that either starts off right at the water's edge or is a portage from the parking lot to the first lake or river. Any outfitter can help you decide which entry point is the right one for your group!
Do you have specific goals or interests?
Do you want to go fishing? See waterfalls or pictographs? Want to be far away from people? Do you want to basecamp or travel a route or loop? See wildlife? An outfitter can help you pick a perfect route to fit most of your interests.
What area do you want to explore?
There are multiple "gateways" to the Wilderness, including Ely, Tofte and Grand Marais. Depending on what permits are available you can choose whether you want to go into the Wilderness via entry points along the Gunflint Trail or Echo Trail and more.
You can also try Paddle Planner. It's a great route-planning tool (and many outfitters use it too!) You can see photos of a few of the campsites and see how long it will take you to paddle a certain lake and more!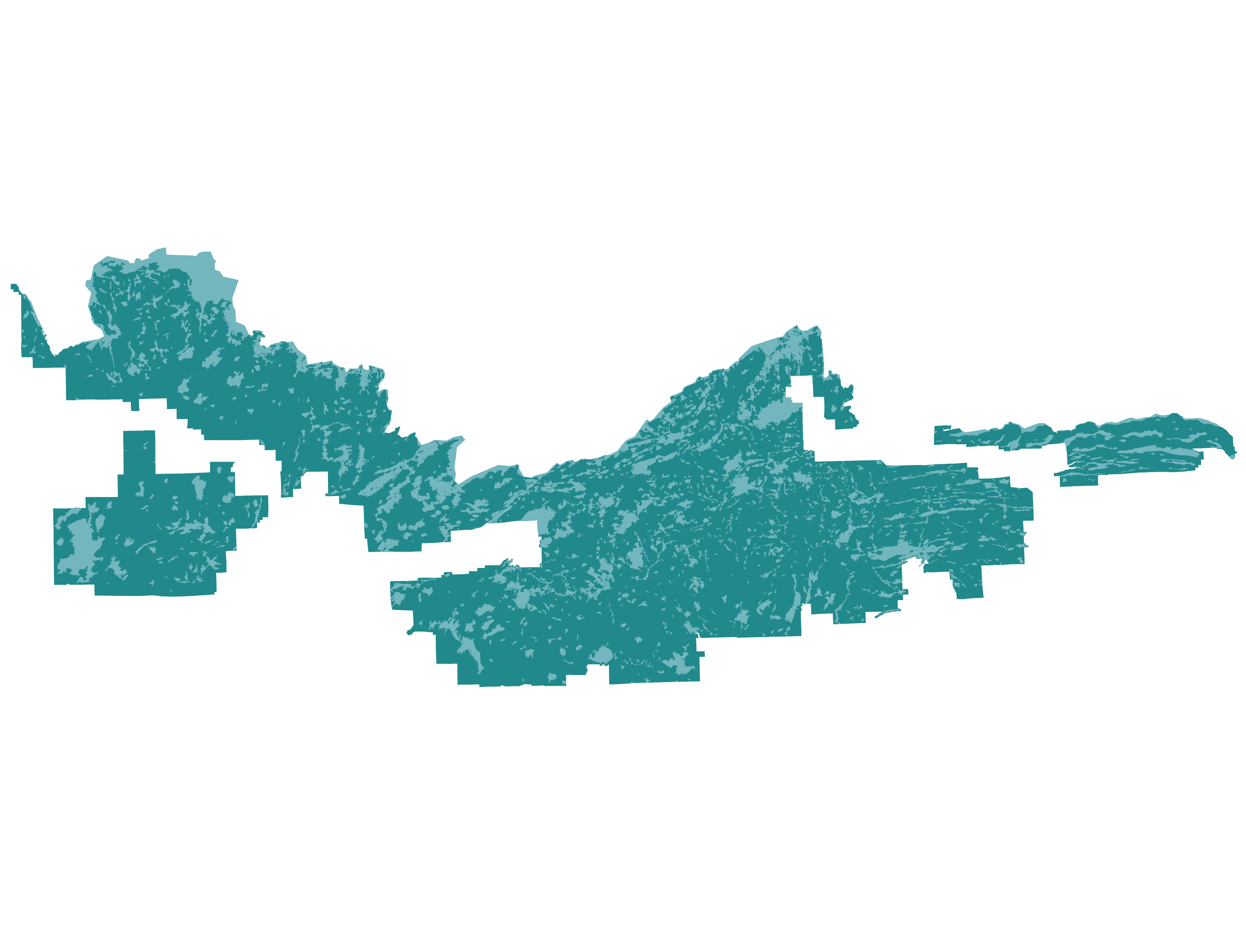 What food will you bring?
You'll need to plan ahead for your meals as you can't just head to the grocery store if you're hungry! You also can't bring most cans or glass bottles - so plan accordingly. Most people bring along an assortment of dried foods: pasta, fruits, energy bars, pancake mixes, etc. Adding in tortillas for sandwich wraps, fish tacos, quesadillas, peanut butter wraps, breakfast burritos and more is a good compact source of a versatile food. Get creative and try to mix it up! Pro-tip, that first night out you'll probably travel the most and expend the most energy - plan a good hearty meal even with some fresh foods that won't spoil in a day. A crowd favorite can be steak (season and freeze them and they're thawed by the time you set up your first camp) and potatoes with green beans as an example. And again, any of the outfitters mentioned below can help plan your meals and even provide pre-packed meals for you!
Northern MN Boundary Waters Business Coalition members that can help you plan & outfit your canoe trips:
Check out more Boundary Waters Business supporters here.
---
It is really important to follow
LEAVE NO TRACE
principles when in the Wilderness.
Principle 1: Plan Ahead and Prepare
Principle 2: Travel & Camp on Durable Surfaces (BWCA Designated Campsites)
Principle 3: Dispose of Waste Properly
Principle 4: Leave What You Find
Principle 5: Minimize Campfire Impacts (Use USFS Fire Grates)
Principle 7: Be Considerate of Other Visitors
You must take out all of your trash with you, and leave campsites better than you found them. It is also illegal to cut down trees that are still alive, so try to find firewood that is dead and down, and make sure all your fires are in a fire grate. Make sure your fires are drowned out and cool to the touch before you leave them. Cans and glass bottles are not allowed. Do not bring them.
See all the rules and regulations of the Boundary Waters here.
Dogs are allowed, just make sure they are in control. (And send your pics to @bwcadogs on Instagram!)
---
Packing List:
Here is a suggested list of things you should bring to the Boundary Waters. Think about the weight of your gear as you're packing and the amount of portaging you will have to do between lakes.
Canoe

PFD (or lifejacket, for each member of your party)

Paddles

Canoe Seat

Food

Tent & Tarp(s)

Sleeping Bag

Sleeping Pad

Headlamp

Maps

Map Case

Compass

Knife

First Aid Kit

Portage Packs with Liners

Camp Stove with Fuel

Coffee Pot or Press

Cook Kit

Pot(s) and Fry Pan(s)

Aluminum Foil

Paper towels

Utensils for eating and cooking (e.g., spatula!)

Hot Drinks Mug

Water Bottle

Water Filtration (gravity filter or pump)

Dish Soap (biodegradable) and Scrubbie

Food Hanging System or Bear Barrel

Pack Saw

Pack Towel

Toilet Paper

Hand Sanitizer

Garbage Bags and extra Ziplocs (pack out all your waste)

Matches and Lighters

Firestarters

Sunglasses with lanyard

Toiletries

Sunscreen

Bug Spray and Headnet

Dry bag or compression sack for your clothes

Multi-tool

GPS (optional)

NOAA Pocket Radio for weather alerts (optional)
Clothing
Pants (quick drying is better)

Shirts (Try not to wear cotton, especially in cold weather)

Underwear

Shorts (quick drying)

Wet boots or toe covered sandals

Dry boots

Socks (wool is best, not cotton)

Camp gloves

Good rain gear

Hat

Swim suit
We hope you can experience a trip to the Boundary Waters this year!
*The Boundary Waters Canoe Area Wilderness and the Superior National Forest are within the 1854 Treaty Area where Anishinaabe people (also known as Ojibwe or Chippewa) live and hunt, fish, gather and govern as sovereign people.