Who is Antofagasta?
Twin Metals Minnesota, a wholly-owned subsidiary of Antofagasta PLC of Chile, is demanding renewal of sulfide-ore copper mining leases covering 5,000 acres of National Forest lands on the edge of the Boundary Waters Wilderness. Antofagasta is the ninth-largest copper mining company in the world and is based in Chile, where it owns several copper mines.  That it has an atrocious environmental and social track record there should concern anyone who cares about the Boundary Waters and the communities around it.
Antofagasta should never be entrusted with the health and safety of the Boundary Waters and its watershed. In Chile, Antofagasta PLC:
In addition:
Ivanka Trump and Jared Kushner are renting a Washington, D.C., home from Chilean billionaire Andrónico Luksic.
The Wall Street Journal reported that the Chilean billionaire bought a Washington, D.C., mansion for $5.5 million, just after the November election on December 22, 2016, and that twelve days after the purchase, Luksic's company rented the mansion to Ms. Trump and Mr. Kushner. Ivanka and Kushner are paying $15,000 a month to rent their home.
While Andrónico Luksic has tweeted that Ms. Trump and Mr. Kushner are paying market rate rent - the real cause for concern is that Luksic of Antofagasta reportedly spent $5.5 million to make a mansion available to members of the First Family and top advisors to President Donald Trump at a time when Antofagasta is suing the United States to try to force renewal of mineral leases near the Boundary Waters.
The copper mining industry has a long history of acid mine drainage and heavy metals leaching with catastrophic environmental impacts, especially to water. And even state-of-the-art mines are at risk for major infrastructure disaster. For example, in August 2014, a tailings dam breach at the Mount Polley copper and gold mine in British Columbia released 4.5 million cubic meters of toxic slurry into a lake and river system that was a priceless salmon spawning area. Two days later, a mine in Mexico spilled 40,000 cubic meters of copper sulfate acid into two rivers, wiping out the water supply for a vast rural area that depended on the river water for domestic use and agriculture. Fish and wildlife were devastated.
With their destructive environmental track record, Antofagasta cannot be entrusted with the health and safety of the Boundary Waters and its watershed.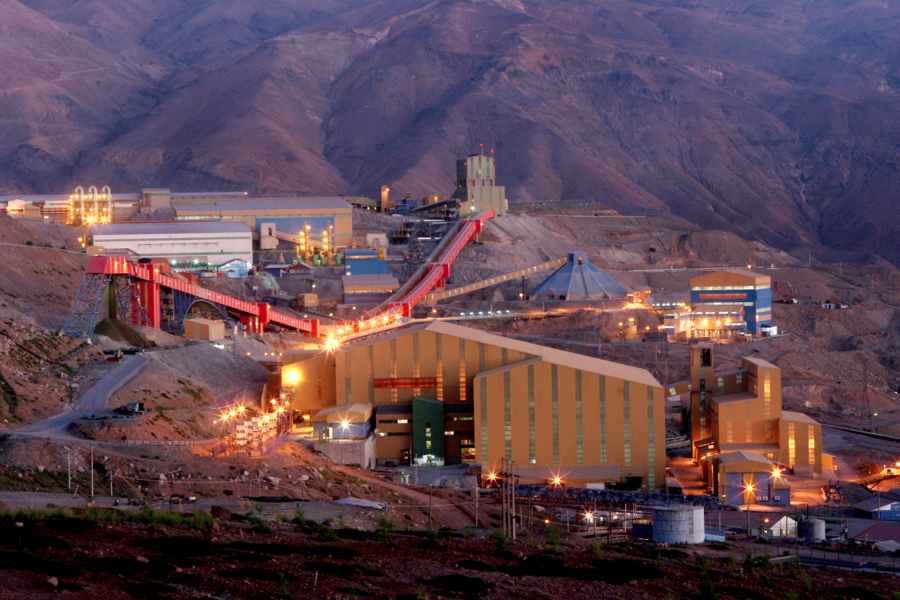 Prcoessing facility of Chilean mine.