This weekend, millions of people will get outside to celebrate some of our country's most cherished wild places: Public lands.
Saturday, September 24, is National Public Lands Day! In Minnesota, we're fortunate to have access to millions of acres of public lands, which feature some of the world's cleanest lakes and miles of undisturbed boreal forests.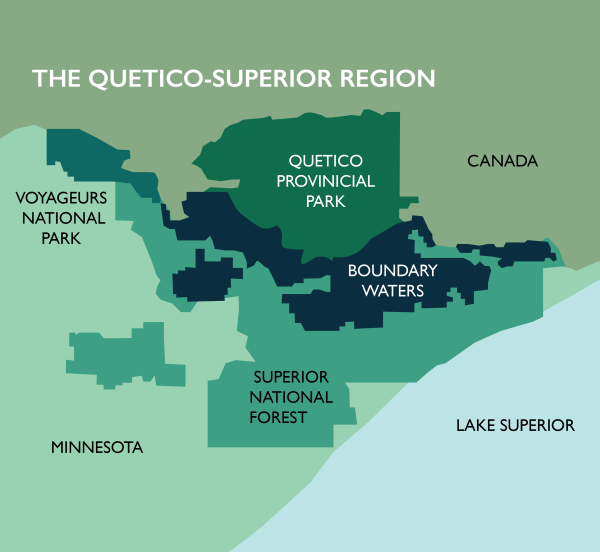 Miles and miles of public lands
Interested in testing your knowledge about Voyageurs National Park and the Boundary Waters? Take our quiz using the button below!
In honor of Public Lands Day, the Campaign to Save the Boundary Waters has a rare triple match this weekend only! For every dollar donated, up to $5,000, your gift for the Boundary Waters will be tripled. This makes it the perfect time to commit your support for protecting America's most-visited Wilderness.
Protecting public lands is central to ensuring everyone has the chance to enjoy wild spaces, and it's on all of us to pitch in and make sure future generations can enjoy these places. Join us this Public Lands Day and commit to protecting the Boundary Waters — for everyone.
The historic and present quest to steward, protect, and enjoy the Boundary Waters Canoe Area Wilderness starts with and still includes Anishinaabe people. An important part of our public lands story in this country is listening to Indigenous stories, learning about the history of forced removal of Indigenous people, understanding treaties made and broken, and understanding the central roles Tribes play as advocates and as Sovereign Nations in protecting this landscape.
Additionally, National Public Lands Day is the best day to get outside and volunteer to help preserve or restore Minnesota's millions of acres of public lands. We've listed some great volunteer opportunities across Minnesota below, but you can also use this National Public Lands Day event finder tool.
We hope you have a chance to enjoy the great outdoors this weekend — happy Public Lands Day!