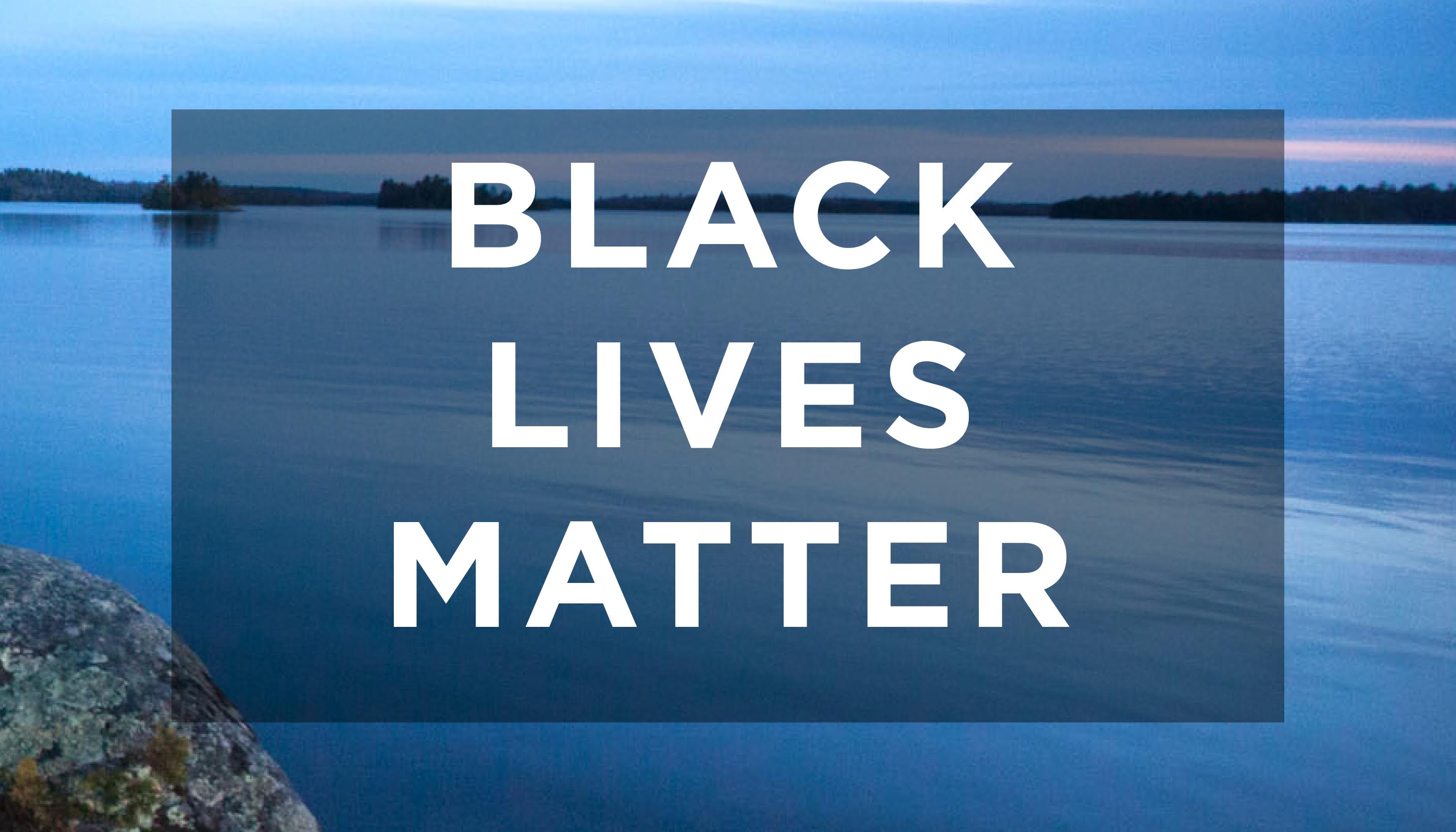 We at the Campaign to Save the Boundary Waters grieve along with all of America for George Floyd. His senseless murder at the hands of Minneapolis Police is a harsh reminder of the violent and systemic injustice that persists in our nation, particularly for black people. In our quest to preserve the Boundary Waters, we believe that environmental justice requires racial and social justice and that we cannot succeed in protecting the environment for all while systemic racism persists in America.
In 2018, Save the Boundary Waters staff and board formed a Diversity, Equity, and Inclusion (DEI) working group to deliberate and act on our own organizational shortcomings as well as those of the outdoor industry and environmental movement as a whole. We recognized that we had much work to do - and indeed we still do.
Below is our DEI statement. We are committed to transparency about our goals, achievements, and failures as we continue this important work. You can expect more information as we develop additional strategies to achieve our DEI goals and strive to be anti-racist. We also welcome your input - please send ideas and questions to info@savetheboundarywaters.org
Wilderness and the pursuit of its protection should be made to be welcoming and accessible to all. Protecting Wilderness relies upon public engagement which cannot be expected when people are disenfranchised, unwelcome, hurt, or tokenized due to their sexuality, race, age, ability, size, gender identity, gender expression, culture, religion, political affiliation, or anything else. The pursuit of permanent protection for the Boundary Waters from sulfide-ore copper mining and other threats is no different. Northeastern Minnesotans for Wilderness (NMW) and the Campaign to Save the Boundary Waters (the Campaign) is committed to diversity, equity and inclusion in all aspects of the organization as it works to protect this special place for everyone and for generations to come.
We ask you to continue to strive with us to become actively anti-racist, anti-homophobic, and a welcoming movement for all.
ACT
You can take immediate action to combat environmental inequity right now - Black Millennials for Flint has asked citizens to contact your members of Congress and tell them to support H.R 5986, the Environmental Justice for All Act. Click here to take action today.
SUPPORT AND REBUILD
Join us in supporting the businesses and communities impacted by the events in Minneapolis these past weeks:
Incredible local indigenous nonprofit we've partnered with, Migizi, that needs to rebuild from major damage to their building. Give here.

Give to WBC in partnership with Northside Funders Group who will direct all donations to support Northside businesses that have been impacted. Give here.
Make a donation to help rebuild Lake Street's small businesses and community organizations. Give here.
We also encourage you to support efforts in your local communities during these especially challenging times.