Diversity, Equity, Inclusion & Justice
Our Commitment
In 2018, Northeastern Minnesotans for Wilderness formed a Diversity, Equity, & Inclusion workgroup of staff and board members to deliberate and act on our own organizational shortcomings as well as those of the outdoor industry and environmental movement as a whole. We recognized that we had much work to do - and indeed we still do.
A Wilderness for All
Wilderness and the pursuit of its protection should be made to be welcoming and accessible to all. Protecting Wilderness relies upon public engagement which cannot be expected when people are disenfranchised, unwelcome, hurt or tokenized due to their sexuality, race, age, ability, size, gender identity, gender expression, culture, religion, political affiliation, or anything else. The pursuit of permanent protection for the Boundary Waters from sulfide-ore copper mining and other threats is no different. Northeastern Minnesotans for Wilderness and the Campaign to Save the Boundary Waters is committed to diversity, equity, and inclusion in all aspects of the organization as it works to protect this special place for everyone and for generations to come.
Each department and staff person has Diversity, Equity, Inclusion and Justice plans built into their work, and our board DEIJ Committee and staff DEIJ Workgroup help direct and evaluate our progress around our workplace culture, operations, and organizational processes, recruitment and hiring, whose stories get told/shown, where we hold accessible events, who we partner and do business with, and how we support and collaborate with partner organizations including those that guide a wide diversity of people into the Boundary Waters.
To build an effective, grassroots movement to permanently protect the Boundary Waters, we must challenge ourselves and our community to be actively anti-racist, and help make sure sure that everyone can not only visit the Boundary Waters Wilderness but is part of the movement to protect it.
In 2021 we launched a small grants program to partner with and support individuals and groups who are often excluded from or face barriers to outdoor recreation and advocacy. Grant amounts range between $1000-$3000.
Our DEIJ grants program has wrapped up for 2023. We will again be awarding small trip or project grants to folks who are often both disenfranchised and excluded from the effort to protect the Boundary Waters in 2024!
2023 GRANTEES
Renew Earth Running - Native-led nonprofit and running team based in Mpls, running to promote stewardship of the land. Participating in the Ely Marathon.
The Loppet Foundation - Connects people to the outdoors through experiences that grow community. BWCA trip for BIPOC and/or LGBTQIA+ youth. Read about their trip here!
YMCA Camp Menogyn - YMCA wilderness tripping camp based on West Bearskin Lake, leading a BWCA trip in partnership with Youth and Family Services.
Wilderness Canoe Base - Boundary Waters experiences for all ages, year round. BWCA trip in partnership with Urban Village.
Urban Bird Collective - Twin Cities, MN BIPOC-led birding and environmental stewardship group. Planning overnight and day trip experiences in the BWCA in the fall.
Ely Community Resource - Focus on serving LGBTQ+ youth, creating a wilderness experience of positive challenge. BWCA trip in August.
Bear Witness Media - In partnership with Cook County Pride Committee, LGBTQ Youth Support Group, and First Congregational Church to offer BWCA day trips, education, and mentoring
Urban Boatbuilders - Apprenticeship program for underserved youth facing barriers to employment. BWCA trip for graduates in August.
MN Transitions Charter School - Winter Camping experience at YMCA Camp Menogyn, primarily students of color living in Minneapolis. Hear more about their trip here!
Ely Folk School - 2nd year of their Anishinaabe Storytelling series
Troop 100 - Scout troop for Hmong boys started by Minneapolis Public School educators, BWCA trip for two groups.
2022 GRANTEES
2021 GRANTEES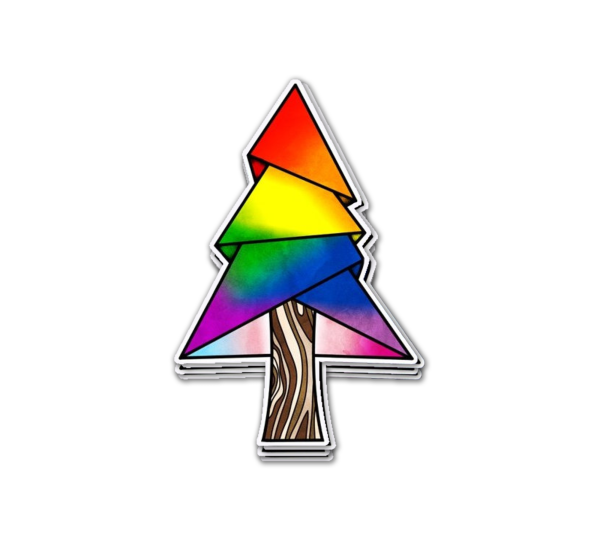 Outside Safe Space Sticker