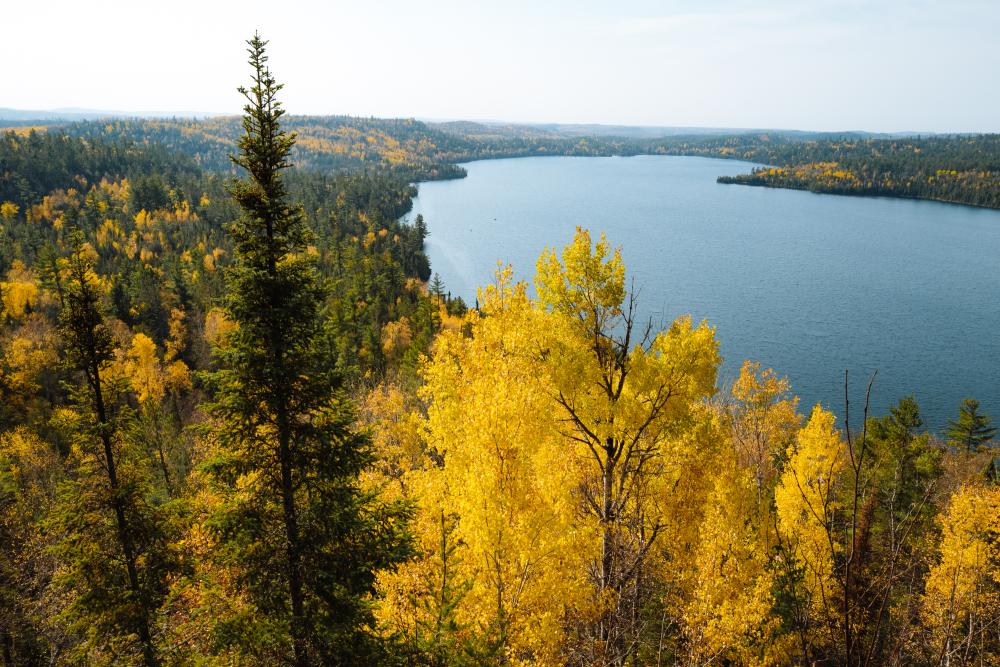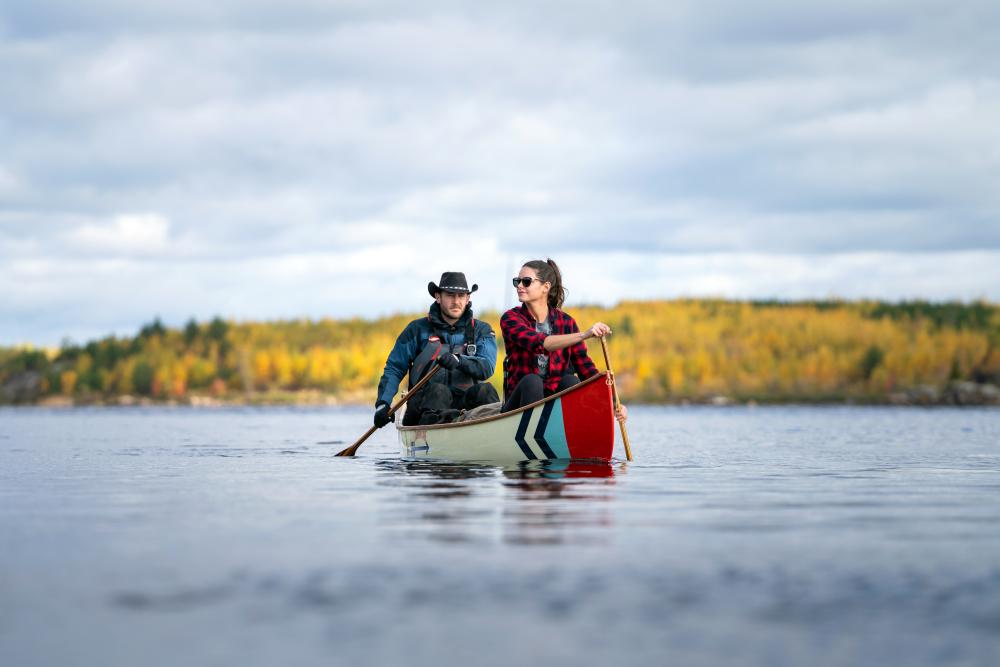 The temps are cooling down. The leaves are showing off their colors. The permit quota season has ended. That means only one thing… autumn is in full swing in the Boundary Waters Canoe Area Wilderness!
Whether you like the cool nights around a fire, peeping at the vibrant leaves, or watching steam come off the lake in the morning, there are many reasons to enjoy a fall trip to the Boundary Waters. Did we mention fewer bugs? You can also find increased wildlife sightings, more campsite choices, and less busy portages. Here is what our staff thinks:
"The BWCA in the fall is just unparalleled, the leaves are beautiful and vibrant, more predictable weather (i.e., no big storms at 1 am!), fewer people visiting so a better wilderness experience, chilly fall vibes, and most importantly no bugs! Also, the general vibe is so delightful and unique."
"Equinox time frames are best for northern lights, keep an eye on a dark clear sky and you might get lucky!"
Here are a few tips for visiting in the fall!
Dress Warm. - It's good to bring many types of layers and have a fire going at night to keep warm and cozy. Ideally, you should have two extra layers. That way, if you flip your canoe into cold water, you've got an extra layer in a dry bag to keep warm and safe.
"If you have a blanket that compresses down, it's great to bring so you can cozy up by the fire or as you sit out on your campsite rock without needing to haul your sleeping bag out of your tent."
Good footwear! Be sure to wear waterproof footwear like muck boots or hiking boots to keep your feet warm and dry while getting out of your canoe or at muddy portages. Extra socks are helpful too, especially if you sweat a lot.

Prepare for rain (and snow!) Yes, it has been known to snow in the fall. Be sure to bring a rain jacket and pants with warm layers to wear under. The cooler temps with added rain can chill you pretty quickly. Make sure to not wear cotton if you can, wool is great for keeping warm when wet. Also, watch out for windy conditions!
"I bring my fleece pants on all of my fall trips, keeps me comfortable and warm, especially when I sleep!"
"Use the 3 Ws - Wicking, Warm, and Wind!"
Cold water safety. Water temperature drops significantly as autumn persists. Personal flotation devices are essential year-round, but especially when the water is cold enough to induce shock. Whether you're paddling through cold water or walking on ice, keep your PFD on at all times.
"If you're canoeing through cold water and fall in, get to shore as quickly as possible. Once on shore, change out of your wet layers and find a way to get dry and warm fast."
Fire. With colder (and potentially wetter) weather, you'll want to ensure you can get a fire started and keep it going. Waterproof matches and other fire-starters can be helpful, it's also good to try to collect wood and keep it dry under a tarp. Be sure to bring a folding saw and hatchet or axe and make sure you know how to safely use those items in a wilderness setting!
"Guide tip: If you find dry birchbark on a portage or at a campsite, bring it with you and keep it dry for future use! It may come in handy if everything else is wet."
TAKE ACTION
While the seasons are changing, the fight to protect the Boundary Waters continues. U.S. Rep. Betty McCollum has a bill moving through the U.S. House that would protect the Boundary Waters from sulfide-ore mining forever. However, we do not have a bill introduced in the Senate yet. We need Senators Klobuchar and Smith to introduce legislation today. Congress only has a handful of working days before the end of this term. Please let them know you want them to get to work to protect the Boundary Waters!
CONTACT SENATOR AMY KLOBUCHAR AND SENATOR TINA SMITH