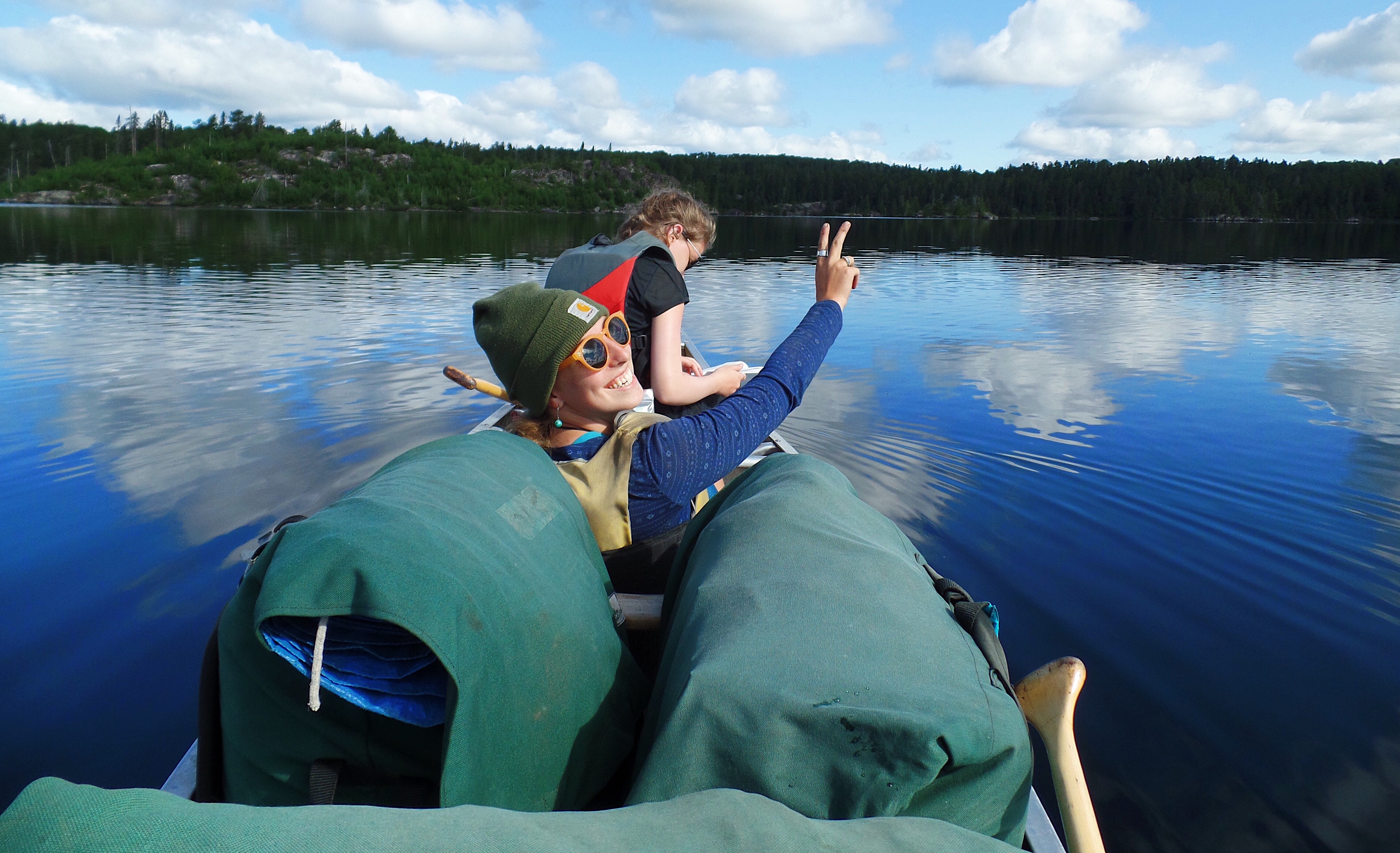 Lucy Soderstrom is a Minnesota native who took her love of the Boundary Waters with her all the way to Tacoma, Washington. She's a Save the Boundary Waters Volunteer Ambassador who leads a group of volunteers in the Tacoma/Seattle area. She started her team in the summer of 2019.
At monthly meetings, Lucy and her team write letters to editors of local newspapers and try to spread the word about the organization's mission. The team tables mainly at the University of Puget Sound, where Lucy is a student, but also at local coffee shops. Soon, they'll be setting up a table in Patagonia in Seattle. Lucy also spends a lot of time connecting with local groups like the Sunrise Movement, a group of young people looking to make fighting climate change a priority across the United States. They're currently working on collaborating on a crowd-sponsored event.
Lucy spends as much time as she can in her family's cabin in Ely, Minnesota, at the edge of the BWCA. As a kid, she went to Camp Widjiwagan, a YMCA summer camp for canoeing and backpacking in the Boundary Waters, for 7 years as a camper, and 2 as a counselor. She says she "loved being able to invite kids to explore the boundary waters, learn about themselves through that space, and watch them grow in confidence in themselves and love of nature."
One of her favorite memories from the Boundary Waters comes from Camp Widjiwagan. As a counselor, she led a trip with four 13- and 14-year-old girls "and it was like 29 hours of rain, straight rain, no pauses, and it was difficult to stay positive during that. And then the next morning, the sun came out and we were all so excited. We got out, we all just ran into the lake and went swimming because it was really nice."
Lucy became interested in Boundary Waters activism in the 10th grade when she wrote a research paper about the PolyMet mine project. Soon afterward, she began volunteering for Save the Boundary Waters. After moving to Washington for college, she kept up to date on what was going on in the Campaign. After some reflection, she says, "there were a lot of people that I knew who care about the Boundary Waters, and I knew we could harness that energy. . . I realized that this is a perfect spot for a regional team," she said. She loves hearing stories about people's unexpected connections to the Boundary Waters.
After moving to Washington, being an ambassador for Save the Boundary Waters has connected Lucy to her former home. "I just love feeling like I can do something, and that I'm involved, and I'm seeing tangible accomplishments being made, because out here in Washington, it feels far away, and I miss the Boundary Waters," she said. "It feels good to still be having an impact on the places I care about most."
Learn more about our Volunteer Ambassador program here!